Abstract
This month we discuss the insights that genomics can provide into the evolution and speciation of virulent human pathogens, using two pertinent examples from the Yersinia and Burkholderia genera.
Access options
Subscribe to Journal
Get full journal access for 1 year
$59.00
only $4.92 per issue
All prices are NET prices.
VAT will be added later in the checkout.
Tax calculation will be finalised during checkout.
Rent or Buy article
Get time limited or full article access on ReadCube.
from$8.99
All prices are NET prices.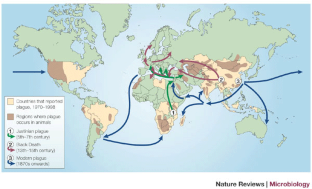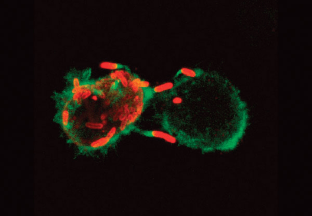 References
1

Song, Y. et al. Complete genome sequence of Yersinia pestis strain 91001, an isolate avirulent to humans. DNA Res. 11, 179–197 (2004).

2

Deng, W. et al. Genome sequence of Yersinia pestis KIM. J. Bacteriol. 184, 4601–4611 (2002).

3

Parkhill, J. et al. Genome sequence of Yersinia pestis, the causative agent of plague. Nature 413, 523–527 (2001).

4

Chain, P. S. et al. Insights into the evolution of Yersinia pestis through whole-genome comparison with Yersinia pseudotuberculosis . Proc. Natl Acad. Sci. USA 101, 13826–13831 (2004).

5

Wren, B. W. The yersiniae — a model genus to study the rapid evolution of bacterial pathogens. Nature Rev. Microbiol. 1, 55–64 (2003).

6

Holden, M. T. G. et al. Genomic plasticity of the causative agent of melioidosis, Burkholderia pseudomallei . Proc. Natl Acad. Sci. USA 101, 14244–14255 (2004).

7

Nierman, W. C. et al. Structural flexibility in the Burkholderia mallei genome. Proc. Natl Acad. Sci. USA 101, 14246–14251 (2004).

8

Godoy, D. et al. Multilocus sequence typing and evolutionary relationships among the causative agents of melioidosis and glanders, Burkholderia pseudomallei and Burkholderia mallei . J. Clin. Microbiol. 41, 2068–2079 (2003).
Related links
Related links
DATABASES
Entrez
FURTHER INFORMATION
About this article
Cite this article
Thomson, N., Holden, M. & Parkhill, J. Brothers in arms. Nat Rev Microbiol 3, 100–101 (2005). https://doi.org/10.1038/nrmicro1092