Abstract
Proteomics is now considered to be one of the most important 'post-genome' approaches to help us understand gene function. In fact, several genomics companies have launched large-scale proteomics projects, and have started to annotate the entire human proteome. The 'holistic view' painted by a human proteome project is seductive, but is it realistic?
Your institute does not have access to this article
Relevant articles
Open Access articles citing this article.
Gary Eitzen

,

Andrea N Lo

…

Paige Lacy

Proteome Science Open Access 14 November 2011
Access options
Subscribe to Journal
Get full journal access for 1 year
$99.00
only $8.25 per issue
All prices are NET prices.
VAT will be added later in the checkout.
Tax calculation will be finalised during checkout.
Buy article
Get time limited or full article access on ReadCube.
$32.00
All prices are NET prices.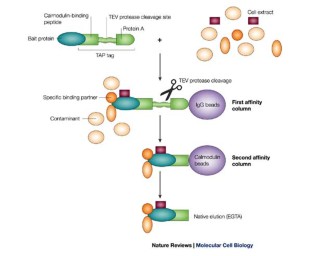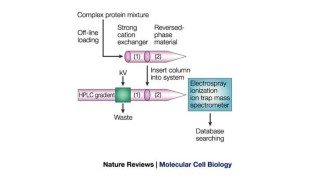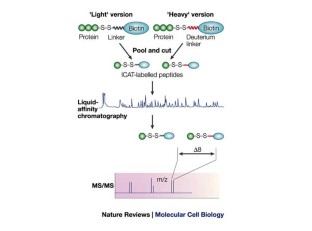 References
Klose, J. Protein mapping by combined isoelectric focusing and electrophoresis of mouse tissues. A novel approach to testing for induced point mutations in mammals. Humangenetik 26, 231–243 (1975).

O'Farrell, P. H. High resolution two-dimensional electrophoresis of proteins. J. Biol. Chem. 250, 4007–4021 (1975).

Pasquali, C., Fialka, I. & Huber, L. A. Subcellular fractionation, electromigration analysis and mapping of organelles. J. Chromatogr. B Biomed. Sci. Appl. 722, 89–102 (1999).

Gavin, A. C. et al. Functional organization of the yeast proteome by systematic analysis of protein complexes. Nature 415, 141–147 (2002).

Gorg, A. et al. The current state of two-dimensional electrophoresis with immobilized pH gradients. Electrophoresis 21, 1037–1053 (2000).

Santoni, V., Molloy, M. & Rabilloud, T. Membrane proteins and proteomics: un amour impossible? Electrophoresis 21, 1054–1070 (2000).

Pasquali, C., Fialka, I. & Huber, L. A. Preparative two-dimensional gel electrophoresis of membrane proteins. Electrophoresis 18, 2573–2581 (1997).

Stupka, E. Large-scale open bioinformatics data resources. Curr. Opin. Mol. Ther. 4, 265–274 (2002).

Alizadeh, A. A. et al. Distinct types of diffuse large B-cell lymphoma identified by gene expression profiling. Nature 403, 503–511 (2000).

Dhanasekaran, S. M. et al. Delineation of prognostic biomarkers in prostate cancer. Nature 412, 822–826 (2001).

van't Veer, L. J. et al. Gene expression profiling predicts clinical outcome of breast cancer. Nature 415, 530–536 (2002).

Huang, Q. et al. The plasticity of dendritic cell responses to pathogens and their components. Science 294, 870–875 (2001).

Caron, H. et al. The human transcriptome map: clustering of highly expressed genes in chromosomal domains. Science 291, 1289–1292 (2001).

Hill, A. A., Hunter, C. P., Tsung, B. T., Tucker-Kellogg, G. & Brown, E. L. Genomic analysis of gene expression in C. elegans. Science 290, 809–812 (2000).

St Croix, B. et al. Genes expressed in human tumor endothelium. Science 289, 1197–1202 (2000).

Celis, J. E. et al. Proteomic strategies to reveal tumor heterogeneity among urothelial papillomas. Mol. Cell Proteomics 1, 269–279 (2002).

Celis, J. E. Toward establishing a database of human protein information derived from the analysis of two-dimensional gels. Leukemia 1, 706 (1987).

Rout, M. P. et al. The yeast nuclear pore complex: composition, architecture, and transport mechanism. J. Cell Biol. 148, 635–651 (2000).

Houry, W. A., Frishman, D., Eckerskorn, C., Lottspeich, F. & Hartl, F. U. Identification of in vivo substrates of the chaperonin GroEL. Nature 402, 147–154 (1999).

Andersen, J. S. et al. Directed proteomic analysis of the human nucleolus. Curr. Biol. 12, 1–11 (2002).

Garin, J. et al. The phagosome proteome: insight into phagosome functions. J. Cell Biol. 152, 165–180 (2001).

Gagnon, E. et al. Endoplasmic reticulum-mediated phagocytosis is a mechanism of entry into macrophages. Cell 110, 119–131 (2002).

Uetz, P. et al. A comprehensive analysis of protein–protein interactions in Saccharomyces cerevisiae. Nature 403, 623–627 (2000).

Ho, Y. et al. Systematic identification of protein complexes in Saccharomyces cerevisiae by mass spectrometry. Nature 415, 180–183 (2002).

Payne, W. E. & Garrels, J. I. Yeast Protein Database (YPD): a database for the complete proteome of Saccharomyces cerevisiae. Nucleic Acids Res. 25, 57–62 (1997).

Tong, A. H. et al. A combined experimental and computational strategy to define protein interaction networks for peptide recognition modules. Science 295, 321–324 (2002).

Schwikowski, B., Uetz, P. & Fields, S. A network of protein–protein interactions in yeast. Nature Biotechnol. 18, 1257–1261 (2000).

Maslov, S. & Sneppen, K. Specificity and stability in topology of protein networks. Science 296, 910–913 (2002).

Fraser, H. B., Hirsh, A. E., Steinmetz, L. M., Scharfe, C. & Feldman, M. W. Evolutionary rate in the protein interaction network. Science 296, 750–752 (2002).

Wolters, D. A., Washburn, M. P. & Yates, J. R. 3rd. An automated multidimensional protein identification technology for shotgun proteomics. Anal. Chem. 73, 5683–5690 (2001).

Washburn, M. P., Wolters, D. & Yates, J. R. 3rd. Large-scale analysis of the yeast proteome by multidimensional protein identification technology. Nature Biotechnol. 19, 242–247 (2001).

Gygi, S. P. et al. Quantitative analysis of complex protein mixtures using isotope-coded affinity tags. Nature Biotechnol. 17, 994–999 (1999).

Skovgaard, M., Jensen, L. J., Brunak, S., Ussery, D. & Krogh, A. On the total number of genes and their length distribution in complete microbial genomes. Trends Genet. 17, 425–428 (2001).

Zhu, H. et al. Global analysis of protein activities using proteome chips. Science 293, 2101–2105 (2001).

Reboul, J. et al. Open-reading-frame sequence tags (OSTs) support the existence of at least 17,300 genes in C. elegans. Nature Genet. 27, 332–336 (2001).

Cohen, J. The proteomics payoff. Technol. Rev. October, 55–60 (2001).

Human Proteomics Initiative. ExPASy Molecular Biology Server [online], (June 2002) http://ca.expasy.org/sprot/hpi/hpi_desc.html (2002).
Acknowledgements
I would like to thank M. Glotzer for critically reading and discussing this manuscript with me. I would also like to thank Tommy Beck for helping with the web links.
About this article
Cite this article
Huber, L. Is proteomics heading in the wrong direction?. Nat Rev Mol Cell Biol 4, 74–80 (2003). https://doi.org/10.1038/nrm1007
Issue Date:

DOI: https://doi.org/10.1038/nrm1007