Access options
Subscribe to Journal
Get full journal access for 1 year
$265.00
only $22.08 per issue
All prices are NET prices.
VAT will be added later in the checkout.
Rent or Buy article
Get time limited or full article access on ReadCube.
from$8.99
All prices are NET prices.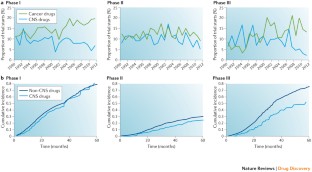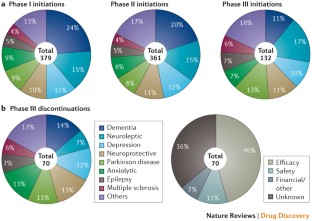 Acknowledgements
The authors would like to thank J. Karlawish, B. Hyman, M. Albers and A. Sarpatwari for their comments on an earlier draft.
Ethics declarations
Competing interests
Since submission of this manuscript, T.J.H. has been employed by Bain Capital, which has invested in health care companies but had no involvement in the study. The authors' funders, grantors and employers had no role in the design and conduct of the study; collection, management, analysis and intepretation of the data; preparation, review and approval of the manuscript; and decision to submit the manuscript for publication.
Supplementary information
About this article
Cite this article
Kesselheim, A., Hwang, T. & Franklin, J. Two decades of new drug development for central nervous system disorders. Nat Rev Drug Discov 14, 815–816 (2015). https://doi.org/10.1038/nrd4793