Abstract
The pharmaceutical industry is currently beleaguered by close scrutiny from the financial community, regulators and the general public. Productivity, in terms of new drug approvals, has generally been falling for almost a decade and the safety of a number of highly successful drugs has recently been brought into question. Here, we discuss whether taking an in vivo systems approach to drug discovery and development could be the paradigm shift that rescues the industry.
Access options
Subscribe to Journal
Get full journal access for 1 year
$259.00
only $21.58 per issue
All prices are NET prices.
VAT will be added later in the checkout.
Rent or Buy article
Get time limited or full article access on ReadCube.
from$8.99
All prices are NET prices.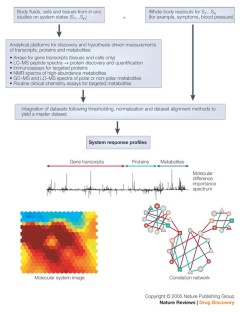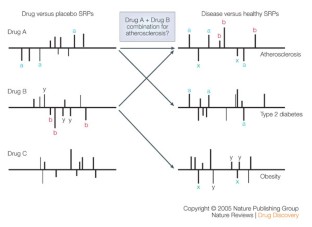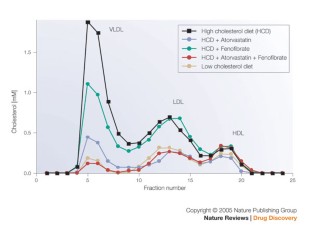 References
1

Butcher, E. C. Can systems biology rescue drug discovery? Nature Rev. Drug Discov. 4, 461–467 (2005).

2

Grabowski, H. Are the economics of pharmaceutical research and development changing?: productivity, patents and political pressures. Pharmacoeconomics 22 (Suppl. 2), 15–24 (2004).

3

Booth, B. & Zemmel, R. Prospects for productivity. Nature Rev. Drug Discov. 3, 451–456 (2004).

4

CenterWatch. Drugs approved by the FDA (2005) [online], <http://www.centerwatch.com/patient/drugs/druglist.html> (2005).

5

Pharmaceutical Research and Manufacturers of America. Pharmaceutical Industry Profile 2005 [online] <http://www.phrma.org/publications/publications//2005-3-17.1143.pdf> (PhRMA, Washington DC, 2005).

6

Nature Biotechnol. [whole issue] 22 (October, 2004).

7

von Bertalanffy, L. General Systems Theory: Foundations, Development, Application (George Braziller, New York, 1968).

8

Sheldrake, R. The Rebirth of Nature (Bantam Books, New Jersey, 1991).

9

Capra, F. The Web of Life (Anchor Books, New York, 1996).

10

Laszlo, E. The Systems View of the World: A Holistic View of Our Time (Hampton, New Jersey, 1996).

11

Rosen, R. Life Itself (Columbia Univ. Press, New York, 1991).

12

Ideker, T., Galitski, T. & Hood, L. A new approach to decoding life: systems biology. Annu. Rev. Genomics Hum. Genet. 2, 343–372 (2001).

13

Kitano, H. Computational systems biology. Nature 421, 573 (2002).

14

Oltvai, Z. N. & Barabasi, A. L. Systems biology: life's complexity pyramid. Science 298, 763–764 (2002).

15

Glass, L. & Mackey, M. C. From Clocks to Chaos: The Rhythms of Life (Princeton, New Jersey, 1998).

16

Tas, A. C. et al. Pyrolysis-direct chemical ionization mass spectrometry of the dimorphic fungus C andida albicans and the polymorphic fungus Ophiostoma ulmi. J. Anal. Appl. Pyrol. 14, 309–321 (1989).

17

Kitano, H. et al. Metabolic syndrome and robustness tradeoffs. Diabetes 53 (Suppl. 3), S6–S15 (2004).

18

US FDA. FDA Drug and Device Product Approvals [online], <http://www.fda.gov/cder/da/ddpa.htm> (1996).

19

Nightingale, P. & Martin, P. The myth of the biotech revolution. Trends Biotechnol. 22, 564–569 (2004).

20

Huang, S., Eichler, G., Bar-Yam, Y. & Ingber, D. Cell fates as high-dimensional attractor states of a complex gene regulatory network. Phys. Rev. Lett. 94, 128701 (2005).

21

Morel, N. M. et al. Primer on medical genomics. Part XIV: Introduction to systems biology — a new approach to understanding disease and treatment. Mayo Clin. Proc. 79, 651–658 (2004).

22

van der Greef, J., Stroobant, P. & van der Heijden, R. The role of analytical sciences in medical systems biology. Curr. Opin. Chem. Biol. 8, 559–565 (2004).

23

Steuer, R., Kurths, J., Fiehn, O. & Weckwerth, W. Interpreting correlations in metabolomic networks. Biochem. Soc. Trans. 31, 1476–1478 (2003).

24

Steuer, R., Kurths, J., Fiehn, O. & Weckwerth, W. Observing and interpreting correlations in metabolomic networks. Bioinformatics 19, 1019–1026 (2003).

25

Clish, C. B. et al. Integrative biological analysis of the APOE*3-Leiden transgenic mouse. OMICS 1, 3–13 (2004).

26

Oresic, M. et al. Phenotype characterization using integrated gene transcript, protein and metabolite profiling. Appl. Bioinformatics 3, 205–217 (2004).

27

Bhalla, U. S. & Iyengar, R. Emergent properties of networks of biological signaling pathways. Science 283, 381–387 (1999).

28

Davidov, E. et al. Methods for the differential integrative omic analysis of plasma from a transgenic disease animal model. OMICS 8, 267–288 (2004).

29

Butcher, E. C., Berg, E. L. & Kunkel, E. J. Systems biology in drug discovery. Nature Biotechnol. 22, 1253–1259 (2004).

30

van der Greef, J. et al. in Metabolic Profiling: Its Role in Biomarker Discovery and Gene Function Analysis (eds Harrigan, G. G. & Goodacre, R.) 170–198 (Kluwer Academic, Boston, 2003).

31

Stermitz, F. R., Lorenz, P., Tawara, J. N., Zenewicz, L. A. & Lewis, K. Synergy in a medicinal plant: antimicrobial action of berberine potentiated by 5′-methoxyhydnocarpin, a multidrug pump inhibitor. Proc. Natl Acad. Sci. USA 97, 1433–1437 (2000).

32

Sengupta, S. et al. Modulating angiogenesis: the yin and the yang in gensing. Circulation 110, 1219–1225 (2004).

33

Wang, M. et al. Metabolomics in the context of systems biology: bridging traditional Chinese medicine and molecular pharmacology. J. Phytother Res. 19, 173–182 (2005).

34

Szegedi, A., Kohnen, R., Dienel, A. & Kieser, M. Acute treatment of moderate to severe depression with hypericum extract WS 5570 (St John's wort): randomised controlled double blind non-inferiority trial versus paroxetine. BMJ 330, 503–507 (2005).

35

Ogawa, N., List, J. F., Habener, J. F. & Maki, T. Cure of overt diabetes in NOD mice by transient treatment with anti-lymphocyte serum and exendin-4. Diabetes 53, 1700–1705 (2004).

36

Borisy, A. A. et al. Systematic discovery of multicomponent therapeutics. Proc. Natl Acad. Sci. USA 100, 7977–7982 (2003).

37

Keith, C. T., Borisy, A. A. & Stockwell, B. R. Multicomponent therapeutics for networked systems. Nature Rev. Drug Discov. 4, 71–78 (2005).

38

Henry, C. M. Systems biology. C&E News 83, 47–55 (2005).

39

US Department of Human and Health Services. Food and Drug Administration. Innovation or Stagnation, Challenge and Opportunity on the Critical Path to New Medicinal Products [online], <http://www.fda.gov/oc/initiatives/criticalpath/whitepaper.html> (2004).

40

Bain & Co. Rebuilding Big Pharma's Buisness Model (Bain & Co., Boston, 2003).

41

Kohonen, T. Self-Organizing Maps 3rd edn (Springer, Berlin, 2001).

42

Tamayo, P. et al. Interpreting patterns of gene expression with self-organizing maps: Methods and application to hematopoietic differentiation. Proc. Natl Acad. Sci. USA 96, 2907–2912 (1999).

43

Benjamini, Y. & Hochberg, Y. Controlling the false discovery rate: a practical and powerful approach to multiple testing. J. Roy. Stat. Soc. B. 57, 289–300 (1995).

44

Delsing, D. J. et al. Rosuvastatin reduces plasma lipids by inhibiting VLDL production and enhancing hepatobiliary lipid excretion in ApoE*3-Leiden mice. J. Cardiovasc. Pharmacol. 45, 53–60 (2005).
Acknowledgements
The authors thank A. Adourian and P. Stroobant for helpful suggestions on the manuscript and for assistance with the figures.
Ethics declarations
Competing interests
The authors declare that they have competing financial interests. R.N.McB. is an employee of, and a shareholder in, BG Medicine. J.v.d.G. is a member of the Research and Development Advisory Board of, and a shareholder in, BG Medicine.
Related links
Related links
FURTHER INFORMATION
About this article
Cite this article
van der Greef, J., McBurney, R. Rescuing drug discovery: in vivo systems pathology and systems pharmacology. Nat Rev Drug Discov 4, 961–967 (2005). https://doi.org/10.1038/nrd1904