Although Agios and Celgene are set to file for approval for their first-in-class cancer metabolism drug, the field has started looking in new directions for the next batch of metabolic targets.
Access options
Subscribe to Journal
Get full journal access for 1 year
$259.00
only $21.58 per issue
All prices are NET prices.
VAT will be added later in the checkout.
Rent or Buy article
Get time limited or full article access on ReadCube.
from$8.99
All prices are NET prices.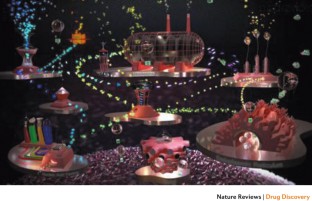 About this article
Cite this article
Mullard, A. Cancer metabolism pipeline breaks new ground. Nat Rev Drug Discov 15, 735–737 (2016). https://doi.org/10.1038/nrd.2016.223