Abstract
The mechanical retention of rigid erythrocytes in the spleen is central in major hematological diseases such as hereditary spherocytosis, sickle-cell disease and malaria. Here, we describe the use of microsphiltration (microsphere filtration) to assess erythrocyte deformability in hundreds to thousands of samples in parallel, by filtering them through microsphere layers in 384-well plates adapted for the discovery of compounds that stiffen Plasmodium falciparum gametocytes, with the aim of interrupting malaria transmission. Compound-exposed gametocytes are loaded into microsphiltration plates, filtered and then transferred to imaging plates for analysis. High-content imaging detects viable gametocytes upstream and downstream from filters and quantifies spleen-like retention. This screening assay takes 3–4 d. Unlike currently available methods used to assess red blood cell (RBC) deformability, microsphiltration enables high-throughput pharmacological screening (tens of thousands of compounds tested in a matter of months) and involves a cell mechanical challenge that induces a physiologically relevant dumbbell-shape deformation. It therefore directly assesses the ability of RBCs to cross inter-endothelial splenic slits in vivo. This protocol has potential applications in quality control for transfusion and in determination of phenotypic markers of erythrocytes in hematological diseases.
Access options
Subscribe to Nature+
Get immediate online access to the entire Nature family of 50+ journals
Subscribe to Journal
Get full journal access for 1 year
$99.00
only $8.25 per issue
All prices are NET prices.
VAT will be added later in the checkout.
Tax calculation will be finalised during checkout.
Buy article
Get time limited or full article access on ReadCube.
$32.00
All prices are NET prices.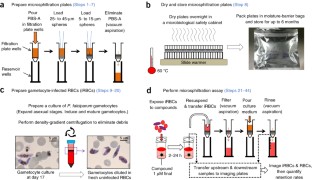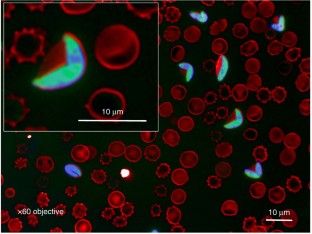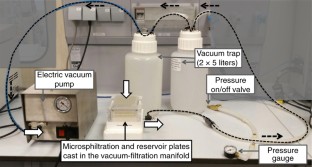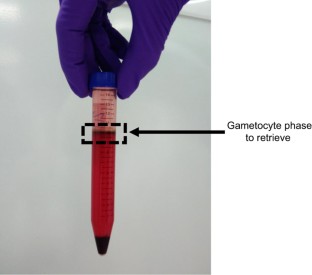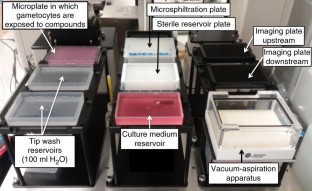 References
Pivkin, I.V. et al. Biomechanics of red blood cells in human spleen and consequences for physiology and disease. Proc. Natl. Acad. Sci. USA 113, 7804–7809 (2016).

Brousse, V., Buffet, P. & Rees, D. The spleen and sickle cell disease: the sick(led) spleen. Br. J. Haematol. 166, 165–176 (2014).

Oliveira, M.C.L.A. et al. Clinical course of 63 children with hereditary spherocytosis: a retrospective study. Rev. Bras Hematol. Hemoter. 34, 9–13 (2012).

Dondorp, A.M. et al. Red cell deformability, splenic function and anaemia in thalassaemia. Br. J. Haematol. 105, 505–508 (1999).

Dinkla, S. et al. Inflammation-associated changes in lipid composition and the organization of the erythrocyte membrane. BBA Clin. 5, 186–192 (2016).

Badr, B.M. et al. Increased levels of type 1 interferon in a type 1 diabetic mouse model induce the elimination of B cells from the periphery by apoptosis and increase their retention in the spleen. Cell. Physiol. Biochem. 35, 137–147 (2015).

Zaets, S.B. et al. Burn-induced red blood cell deformability and shape changes are modulated by sex hormones. Am. J. Surg. 186, 540–546 (2003).

Buffet, P.A., Safeukui, I., Milon, G., Mercereau-Puijalon, O. & David, P.H. Retention of erythrocytes in the spleen: a double-edged process in human malaria. Curr. Opin. Hematol. 16, 157–164 (2009).

Lavazec, C. et al. Microsphiltration: a microsphere matrix to explore erythrocyte deformability. Methods Mol. Biol. 923, 291–297 (2013).

Deplaine, G. et al. The sensing of poorly deformable red blood cells by the human spleen can be mimicked in vitro. Blood 117, e88–e95 (2011).

Ndour, P.A. et al. Role of the spleen in human malaria. in Encyclopedia of Malaria (eds. Hommel M. & Kremsner P.G.) 1–24 (Springer, 2015).

Buffet, P.A. et al. Ex vivo perfusion of human spleens maintains clearing and processing functions. Blood 107, 3745–3752 (2006).

Dearnley, M. et al. Reversible host cell remodeling underpins deformability changes in malaria parasite sexual blood stages. Proc. Natl. Acad. Sci. USA 113, 4800–4805 (2016).

Tibúrcio, M. et al. A switch in infected erythrocyte deformability at the maturation and blood circulation of Plasmodium falciparum transmission stages. Blood 119, e172–e180 (2012).

Naissant, B. et al. Plasmodium falciparum STEVOR phosphorylation regulates host erythrocyte deformability enabling malaria parasite transmission. Blood 127, e42–e53 (2016).

Ramdani, G. et al. cAMP-signalling regulates gametocyte-infected erythrocyte deformability required for malaria parasite transmission. PLoS Pathog. 11, e1004815 (2015).

Sanyal, S. et al. Plasmodium falciparum STEVOR proteins impact erythrocyte mechanical properties. Blood 119, e1–e8 (2012).

Safeukui, I. et al. Surface area loss and increased sphericity account for the splenic entrapment of subpopulations of Plasmodium falciparum ring-infected erythrocytes. PLoS One 8, e60150 (2013).

Ndour, P.A. et al. Plasmodium falciparum clearance is rapid and pitting independent in immune Malian children treated with artesunate for malaria. J. Infect. Dis. 211, 290–297 (2015).

Diakité, S.A.S. et al. Stage-dependent fate of Plasmodium falciparum-infected red blood cells in the spleen and sickle-cell trait-related protection against malaria. Malar. J. 15, 482 (2016).

Svelc, T. & Svetina, S. Stress-free state of the red blood cell membrane and the deformation of its skeleton. Cell. Mol. Biol. Lett. 17, 217–227 (2012).

Agrawal, R. et al. Assessment of red blood cell deformability in type 2 diabetes mellitus and diabetic retinopathy by dual optical tweezers stretching technique. Sci. Rep. 6, 5873 (2016).

Rabai, M. et al. Deformability analysis of sickle blood using ektacytometry. Biorheology 51, 159–170 (2014).

Picot, J. et al. A biomimetic microfluidic chip to study the circulation and mechanical retention of red blood cells in the spleen. Am. J. Hematol. 90, 339–345 (2015).

Rigat-Brugarolas, L.G. et al. A functional microengineered model of the human splenon-on-a-chip. Lab Chip 14, 1715–1724 (2014).

Gambhire, P. et al. High aspect ratio sub-micrometer channels using wet etching: application to the dynamics of red blood cell transiting through biomimetic splenic slits. Small http://dx.doi.org/10.1002/smll.201700967 (2017).

Tomaiuolo, G. Biomechanical properties of red blood cells in health and disease towards microfluidics. Biomicrofluidics 8, 051501 (2014).

Duez, J. et al. Splenic retention of Plasmodium falciparum gametocytes to block the transmission of malaria. Antimicrob. Agents Chemother. 59, 4206–4214 (2015).

Henry, B. et al. Red blood cell deformability, age, ethnicity and susceptibility to malaria in Africa. Blood 128, 2441–2441 (2016).

Duez, J. et al. Mechanical clearance of red blood cells by the human spleen: potential therapeutic applications of a biomimetic RBC filtration method. Transfus. Clin. Biol. 22, 151–157 (2015).

Roussel, C. et al. Spherocytic shift of red blood cells during storage provides a quantitative whole cell-based marker of the storage lesion. Transfusion 57, 1007–1018 (2017).

Lucantoni, L. & Avery, V. Whole-cell in vitro screening for gametocytocidal compounds. Future Med. Chem. 4, 2337–2360 (2012).

Zhang, W. et al. Microfluidics separation reveals the stem-cell–like deformability of tumor-initiating cells. Proc. Natl. Acad. Sci. USA 109, 18707–18712 (2012).

Chen, J. et al. Efficient extravasation of tumor-repopulating cells depends on cell deformability. Sci. Rep. 6, 19304 (2016).

Allard, W.J. et al. Tumor cells circulate in the peripheral blood of all major carcinomas but not in healthy subjects or patients with nonmalignant diseases. Clin. Cancer Res. 10, 6897–6904 (2004).

Nishino, M. et al. Serial changes in leukocyte deformability and whole blood rheology in patients with sepsis or trauma. J. Trauma 59, 1425–1431 (2005).

Inoue, Y. et al. A neutrophil elastase inhibitor, sivelestat, improves leukocyte deformability in patients with acute lung injury. J. Trauma 60, 936–943 discussion 943 (2006).

Delves, M.J. et al. Routine in vitro culture of P. falciparum gametocytes to evaluate novel transmission-blocking interventions. Nat. Protoc. 11, 1668–1680 (2016).

Duffy, S. & Avery, V.M. Identification of inhibitors of Plasmodium falciparum gametocyte development. Malar. J. 12, 408 (2013).

Sosa, J.M., Nielsen, N.D., Vignes, S.M., Chen, T.G. & Shevkoplyas, S.S. The relationship between red blood cell deformability metrics and perfusion of an artificial microvascular network. Clin. Hemorheol. Microcirc. 57, 275–289 (2014).

Zhang, R. et al. A basis for rapid clearance of circulating ring-stage malaria parasites by the spiroindolone KAE609. J. Infect. Dis. 213, 100–104 (2016).

Duffy, S., Loganathan, S., Holleran, J.P. & Avery, V.M. Large-scale production of Plasmodium falciparum gametocytes for malaria drug discovery. Nat. Protoc. 11, 976–992 (2016).
Acknowledgements
We thank the Bill & Melinda Gates Foundation (BMGF; grant OPP1123683), GlaxoSmithKline's (GSK's) Tres Cantos and the GSK Tres Cantos Open Lab Foundation (TCOLF) for funding this project. We gratefully acknowledge the Human Resources Department of INTS, including C. Pille, for the administrative support provided. We are indebted to O. Vandal from BMGF for the constant trust he placed in this HTS project. We express our sincere gratitude to S. Ruchaud for writing support. We thank HRA Pharma Paris, as well as V.M. Avery and J.P. Holleran, for their initial involvement in the microsphiltration project.
Ethics declarations
Competing interests
The authors declare no competing financial interests.
Integrated supplementary information
Supplementary information
About this article
Cite this article
Duez, J., Carucci, M., Garcia-Barbazan, I. et al. High-throughput microsphiltration to assess red blood cell deformability and screen for malaria transmission–blocking drugs. Nat Protoc 13, 1362–1376 (2018). https://doi.org/10.1038/nprot.2018.035
Published:

Issue Date:

DOI: https://doi.org/10.1038/nprot.2018.035
This article is cited by
Jianfeng Chen
Zefan Yang
Hongwei Tian

Microfluidics and Nanofluidics (2021)

Kannan Venugopal
Franziska Hentzschel
Matthias Marti

Nature Reviews Microbiology (2020)
Comments
By submitting a comment you agree to abide by our Terms and Community Guidelines. If you find something abusive or that does not comply with our terms or guidelines please flag it as inappropriate.