Abstract
Optical techniques for functional imaging in mice have a number of key advantages over other common imaging modalities such as magnetic resonance imaging, positron emission tomography or computed tomography, including high resolution, low cost and an extensive library of available contrast agents and reporter genes. A major challenge to such work is the limited penetration depth imposed by tissue turbidity. We describe a window chamber technique by which these limitations can be avoided. This facilitates the study of a wide range of processes, with potential endpoints including longitudinal gene expression, vascular remodeling and angiogenesis, and tumor growth and invasion. We further describe several quantitative imaging and analysis techniques for characterizing in vivo fluorescence properties and functional endpoints, including vascular morphology and oxygenation. The procedure takes ∼2 h to complete, plus up to several weeks for tumor growth and treatment procedures.
Relevant articles
Open Access articles citing this article.
Zhen Liu

,

Tao Cheng

…

Kuangyu Shi

European Journal of Nuclear Medicine and Molecular Imaging Open Access 15 October 2021

Ann L. B. Seynhaeve

&

Timo L. M. ten Hagen

Scientific Reports Open Access 14 October 2021

Qingqing Yin

,

Anni Pan

…

Yiguang Wang

Nature Communications Open Access 22 April 2021
Access options
Subscribe to this journal
Receive 12 print issues and online access
$259.00 per year
only $21.58 per issue
Rent or buy this article
Prices vary by article type
from$1.95
to$39.95
Prices may be subject to local taxes which are calculated during checkout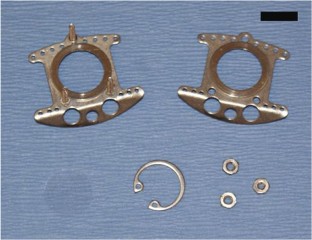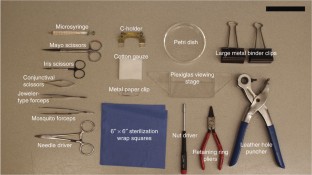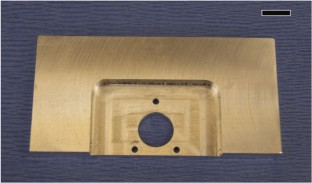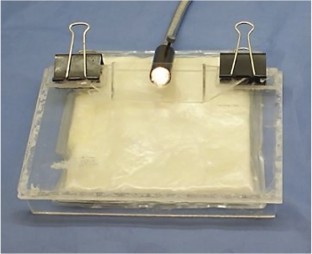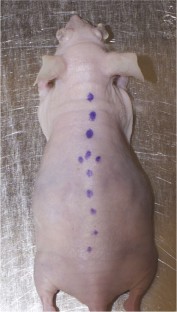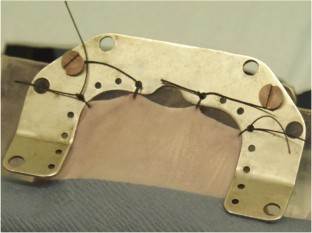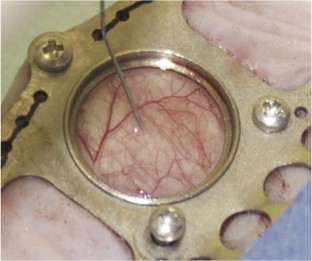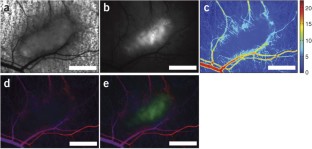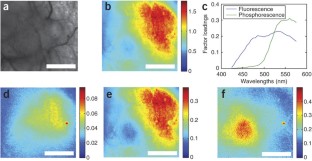 References
Sandison, J. Observations on growth of blood vessels as seen in transparent chamber introduced into rabbit's ear. Am. J. Anat. 41, 475–496 (1928).

Ide, A. & Warren, S. Vascularization of the Brown Pearce rabbit epithelioma transplant as seen in the transparent ear chamber. Am. J. Roentgenol. 42, 891–889 (1939).

Algire, G. An adaptation of the transparent chamber technique to the mouse. J. Natl. Cancer Inst. 4, 1–11 (1943).

Huang, Q. et al. Noninvasive visualization of tumors in rodent dorsal skin window chambers. Nat. Biotechnol. 17, 1033–1035 (1999).

Jain, R.K., Munn, L.L. & Fukumura, D. Dissecting tumour pathophysiology using intravital microscopy. Nat. Rev. Cancer 2, 266–276 (2002).

Palmer, G.M. & Vishwanath, K. in Handbook of Physics in Medicine and Biology (ed. Robert Splinter) p. 30-31–30-11 (CRC Press/Taylor & Francis Group, 2010).

Vázquez, B.Y., Hightower, C.M., Sapuppo, F., Tartakovsky, D.M. & Intaglietta, M. Functional optical imaging at the microscopic level. J. Biomed. Opt. 15, 011102 doi:10.1117/1.3280270 (2010).

Cao, Y. et al. Observation of incipient tumor angiogenesis that is independent of hypoxia and hypoxia inducible factor-1 activation. Cancer Res. 65, 5498–5505 (2005).

Skala, M., Fontanella, A., Hendargo, H., Dewhirst, M. & Izatt, J. Combined hyperspectral and spectral domain optical coherence tomography microscope for noninvasive hemodynamic imaging. Opt. Lett. 34, 289–291 (2009).

Vakoc, B.J. et al. Three-dimensional microscopy of the tumor microenvironment in vivo using optical frequency domain imaging. Nat. Med. 15, 1219–1223 (2009).

Dreher, M.R. et al. Tumor vascular permeability, accumulation, and penetration of macromolecular drug carriers. J. Natl. Cancer Inst. 98, 335–344 (2006).

Moeller, B.J., Cao, Y., Li, C.Y. & Dewhirst, M.W. Radiation activates HIF-1 to regulate vascular radiosensitivity in tumors: role of reoxygenation, free radicals, and stress granules. Cancer Cell 5, 429–441 (2004).

Zhang, G., Palmer, G., Dewhirst, M. & Fraser, C. A dual-emissive-materials design concept enables tumour hypoxia imaging. Nat. Mater 8, 747–751 (2009).

Sorg, B., Moeller, B., Donovan, O., Cao, Y. & Dewhirst, M. Hyperspectral imaging of hemoglobin saturation in tumor microvasculature and tumor hypoxia development. J. Biomed. Opt. 10, 44004 doi:10.1117/1.2003369 (2005).

Shan, S., Sorg, B. & Dewhirst, M. A novel rodent mammary window of orthotopic breast cancer for intravital microscopy. Microvasc. Res. 65, 109–117 (2003).

Niedre, M. et al. Early photon tomography allows fluorescence detection of lung carcinomas and disease progression in mice in vivo. Proc. Natl. Acad. Sci. USA 105, 19126–19131 (2008).

Sharpe, J. et al. Optical projection tomography as a tool for 3D microscopy and gene expression studies. Science 296, 541–545 (2002).

Yang, G., Pan, F., Parkhurst, C., Grutzendler, J. & Gan, W. Thinned-skull cranial window technique for long-term imaging of the cortex in live mice. Nat. Protoc. 5, 201–208 (2010).

Wang, L.V. & Wu, H.-i. Biomedical Optics: Principles and Imaging (Wiley-Interscience, 2007).

Balas, C. Review of biomedical optical imaging—a powerful, non-invasive, non-ionizing technology for improving in vivo diagnosis. Meas. Sci. Technol. 20 doi:10.1088/0957-0233/20/10/104020 (2009).

Zhang, H., Maslov, K., Stoica, G. & Wang, L. Functional photoacoustic microscopy for high-resolution and noninvasive in vivo imaging. Nat. Biotechnol. 24, 848–851 (2006).

Weissleder, R. Molecular Imaging: Principles and Practice. (People's Medical Pub. House, 2009).

Andersson, C. & Bro, R. The N-way Toolbox for MATLAB. Chemom. Intell. Lab. Syst. 52, 1–4 (2000).

Palmer, G.M. et al. Optical imaging of tumor hypoxia dynamics. J. Biomed. Opt. 15, 066021, doi:10.1117/1.3523363 (2010).

Splinter, R. & Hooper, B.A. An Introduction to Biomedical Optics (Taylor & Francis, 2007).

Jacques, S.L. Skin optics. Oregon Medical Laser Center News, http://omlc.ogi.edu/news/jan98/skinoptics.html (1998).
Acknowledgements
We thank the US Department of Defense Breast Cancer Research Program (Postdoctoral Fellowship W81XWH-07-1-0355 to G.M.P.; Predoctoral Traineeship Award W81XWH-08-BCRP-PREDOC to A.N.F.), the US National Institutes of Health (R01CA40355 to M.W.D.) and the University of Virginia Cancer Center (James and Rebecca Craig Foundation and the NCI Cancer Center Support Grant P30 CA44579 to C.L.F.) for support for this research. We also thank the University of Virginia NanoSTAR Institute for supporting early efforts to develop and test boron nanoparticles as biomedical imaging agents.
Ethics declarations
Competing interests
C.L.F. has financial interest in Luminesco, Inc., which is commercializing the BNP technology.
About this article
Cite this article
Palmer, G., Fontanella, A., Shan, S. et al. In vivo optical molecular imaging and analysis in mice using dorsal window chamber models applied to hypoxia, vasculature and fluorescent reporters. Nat Protoc 6, 1355–1366 (2011). https://doi.org/10.1038/nprot.2011.349
Published:

Issue Date:

DOI: https://doi.org/10.1038/nprot.2011.349
Comments
By submitting a comment you agree to abide by our Terms and Community Guidelines. If you find something abusive or that does not comply with our terms or guidelines please flag it as inappropriate.