Abstract
We provide protocols for preparing low-density dissociated-cell cultures of hippocampal neurons from embryonic rats or mice. The neurons are cultured on polylysine-treated coverslips, which are suspended above an astrocyte feeder layer and maintained in serum-free medium. When cultured according to this protocol, hippocampal neurons become appropriately polarized, develop extensive axonal and dendritic arbors and form numerous, functional synaptic connections with one another. Hippocampal cultures have been used widely for visualizing the subcellular localization of endogenous or expressed proteins, for imaging protein trafficking and for defining the molecular mechanisms underlying the development of neuronal polarity, dendritic growth and synapse formation. Preparation of glial feeder cultures must begin 2 weeks in advance, and it takes 5 d to prepare coverslips as a substrate for neuronal growth. Dissecting the hippocampus and plating hippocampal neurons takes 2–3 h.
Your institute does not have access to this article
Relevant articles
Open Access articles citing this article.
Naveen Kumar Chandappa Gowda

,

Bharti Nawalpuri

…

Ravi S. Muddashetty

Scientific Reports Open Access 05 July 2022

Ramya Rama

,

Kristin Derlig

…

Regina Dahlhaus

Scientific Reports Open Access 04 July 2022

Kuanren Qian

,

Aishwarya Pawar

…

Yongjie Jessica Zhang

Scientific Reports Open Access 17 May 2022
Access options
Subscribe to Journal
Get full journal access for 1 year
$119.00
only $9.92 per issue
All prices are NET prices.
VAT will be added later in the checkout.
Tax calculation will be finalised during checkout.
Buy article
Get time limited or full article access on ReadCube.
$32.00
All prices are NET prices.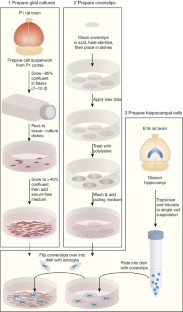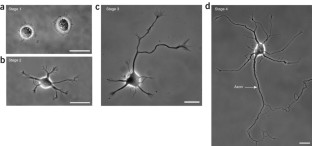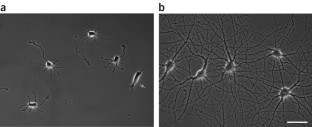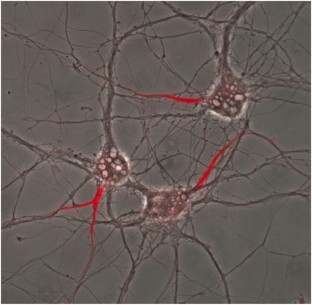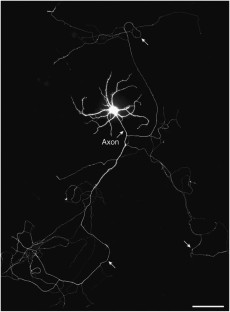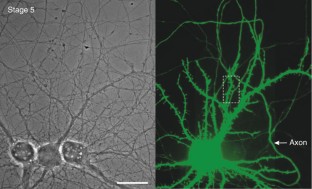 References
Benson, D.L., Watkins, F.H., Steward, O. & Banker, G. Characterization of GABAergic neurons in hippocampal cell cultures. J. Neurocytol. 23, 279–295 (1994).

Banker, G.A. & Cowan, W.M. Rat hippocampal neurons in dispersed cell culture. Brain Res. 126, 397–425 (1977).

Brewer, G.J. & Cotman, C.W. Survival and growth of hippocampal neurons in defined medium at low density: advantages of a sandwich culture technique or low oxygen. Brain Res. 494, 65–74 (1989).

Brewer, G.J., Torricelli, J.R., Evege, E.K. & Price, P.J. Optimized survival of hippocampal neurons in B27-supplemented Neurobasal, a new serum-free medium combination. J. Neurosci. Res. 35, 567–576 (1993).

Segal, M.M., Baughman, R.W., Jones, K.A. & Huettner, J.E. Mass cultures and microislands of neurons from postnatal rat brain. in Culturing Nerve Cells (eds. Banker, G. & Goslin, K.) 339–370 (The MIT Press, Cambridge, Massachusetts, USA, 1998).

Lester, R.A., Quarum, M.L., Parker, J.D., Weber, E. & Jahr, C.E. Interaction of 6-cyano-7-nitroquinoxaline-2,3-dione with the N-methyl-D-aspartate receptor-associated glycine binding site. Mol. Pharmacol. 35, 565–570 (1989).

Brewer, G.J. & Price, P.J. Viable cultured neurons in ambient carbon dioxide and hibernation storage for a month. Neuroreport 7, 1509–1512 (1996).

Bottenstein, J.E. & Sato, G.H. Growth of a rat neuroblastoma cell line in serum-free supplemented medium. Proc. Natl. Acad. Sci. USA 76, 514–517 (1979).

Goslin, K., Asmussen, H. & Banker, G. Rat hippocampal neurons in low-density cultures. in Culturing Nerve Cells (eds. Banker, G. & Goslin, K.) 339–370 (The MIT Press, Cambridge, Massachusetts, USA, 1998).

Craig, A.M. & Banker, G. Neuronal polarity. Annu. Rev. Neurosci. 17, 267–310 (1994).

Dotti, C.G., Sullivan, C.A. & Banker, G.A. The establishment of polarity by hippocampal neurons in culture. J. Neurosci. 8, 1454–1468 (1988).

Jacobson, C., Schnapp, B. & Banker, G.A. A change in the selective translocation of the Kinesin-1 motor domain marks the initial specification of the axon. Neuron 49, 797–804 (2006).

Arimura, N. & Kaibuchi, K. Key regulators in neuronal polarity. Neuron 48, 881–884 (2005).

Wiggin, G.R., Fawcett, J.P. & Pawson, T. Polarity proteins in axon specification and synaptogenesis. Dev. Cell 8, 803–816 (2005).

Fletcher, T.L. & Banker, G. The establishment of polarity by hippocampal neurons: the relationship between the stage of a cell's development in situ and its subsequent development in culture. Dev. Biol. 136, 446–455 (1989).

Friedman, H.V., Bresler, T., Garner, C.C. & Ziv, N.E. Assembly of new individual excitatory synapses: time course and temporal order of synaptic molecule recruitment. Neuron 27, 57–69 (2000).

Burack, M.A., Silverman, M.A. & Banker, G. The role of selective transport in neuronal protein sorting. Neuron 26, 465–472 (2000).

Wayman, G.A. et al. Activity-dependent dendritic arborization mediated by CaM-kinase I activation and enhanced CREB-dependent transcription of Wnt-2. Neuron 50, 897–909 (2006).

Kuriu, T., Inoue, A., Bito, H., Sobue, K. & Okabe, S. Differential control of postsynaptic density scaffolds via actin-dependent and -independent mechanisms. J. Neurosci. 26, 7693–7706 (2006).

Fischer, M., Kaech, S., Knutti, D. & Matus, A. Rapid actin-based plasticity in dendritic spines. Neuron 20, 847–854 (1998).

Craig, A.M., Graf, E.R. & Linhoff, M.W. How to build a central synapse: clues from cell culture. Trends Neurosci. 29, 8–20 (2006).

Atluri, P.P. & Ryan, T.A. The kinetics of synaptic vesicle reacidification at hippocampal nerve terminals. J. Neurosci. 26, 2313–2320 (2006).

Banker, G. & Goslin, K. (eds.) Culturing Nerve Cells (The MIT Press, Cambridge, Massachusetts, USA, 1998).

Washbourne, P. & McAllister, A.K. Techniques for gene transfer into neurons. Curr. Opin. Neurobiol. 12, 566–573 (2002).

Jiang, M. & Chen, G. High Ca2+-phosphate transfection efficiency in low-density neuronal cultures. Nat. Prot. 1, 695 (2006).

Gartner, A., Collin, L. & Lalli, G. Nucleofection of primary neurons. Methods Enzymol. 406, 374–388 (2006).

Niwa, H., Yamamura, K. & Miyazaki, J. Efficient selection for high-expression transfectants with a novel eukaryotic vector. Gene 108, 193–199 (1991).

Kozak, M. Comparison of initiation of protein synthesis in procaryotes, eucaryotes, and organelles. Microbiol. Rev. 47, 1–45 (1983).

van der Velden, A.W., Voorma, H.O. & Thomas, A.A. Vector design for optimal protein expression. Biotechniques 31, 572–580 (2001).
Acknowledgements
Research in our laboratory is supported by US National Institutes of Health grants NS17112 and MH66179. Our thanks to all past and present members of the lab, who have contributed so much to these protocols and whose work has underscored the truth of the ancient maxim, in vitro veritas.
Ethics declarations
Competing interests
The authors declare no competing financial interests.
About this article
Cite this article
Kaech, S., Banker, G. Culturing hippocampal neurons. Nat Protoc 1, 2406–2415 (2006). https://doi.org/10.1038/nprot.2006.356
Published:

Issue Date:

DOI: https://doi.org/10.1038/nprot.2006.356
Comments
By submitting a comment you agree to abide by our Terms and Community Guidelines. If you find something abusive or that does not comply with our terms or guidelines please flag it as inappropriate.