Roots must sort the good from the bad and distinguish the inside from the outside. In endodermal cells, a ring-like apoplastic diffusion barrier called the Casparian strip is established, splitting the cells down the middle into inner and outer lateral halves. Its integrity and polarity depends on a novel protein kinase called SCHENGEN1.
Access options
Subscribe to Journal
Get full journal access for 1 year
$119.00
only $9.92 per issue
All prices are NET prices.
VAT will be added later in the checkout.
Tax calculation will be finalised during checkout.
Buy article
Get time limited or full article access on ReadCube.
$32.00
All prices are NET prices.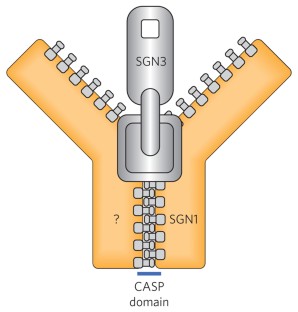 References
Roppolo, D. et al. Nature 473, 380–383 (2001).

Pfister, A. et al. eLife 3, e03115 (2014).

Alassimone, J. et al. Nature Plants 2, 16113 (2016).

Kayima, T. et al. Proc. Natl Acad. Sci. USA 112, 10533–10538 (2015).
About this article
Cite this article
Velasquez, S., Kleine-Vehn, J. Cell biology: Zipping the Casparian strip. Nature Plants 2, 16118 (2016). https://doi.org/10.1038/nplants.2016.118
Published:

DOI: https://doi.org/10.1038/nplants.2016.118