Angiosperm evolution involves a major transition from spiral to whorled arrangements of floral organs. Examination of the genetic programs specifying floral organ identity in Nigella damascene, a species of Ranunculaceae with spiral flowers, illuminates the molecular basis of how spiral flowers can have flexible numbers of floral organs.
Access options
Subscribe to Journal
Get full journal access for 1 year
$119.00
only $9.92 per issue
All prices are NET prices.
VAT will be added later in the checkout.
Tax calculation will be finalised during checkout.
Buy article
Get time limited or full article access on ReadCube.
$32.00
All prices are NET prices.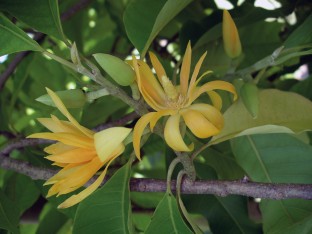 References
Chanderbali, A. S. et al. Proc. Natl Acad. Sci. USA 106, 8929–8934 (2009).

Chamala, S. et al. Science 342, 6165 (2013).

Friis, E. M., Crane, P. R. Pedersen, K. R. Early Flowers and Angiosperm Evolution (Cambridge Univ. Press, 2011)

Soltis, D. E., Bell, C. D., Kim, S. & Soltis, P. S. Ann. New York Acad. Sci. 1133, 3–25 (2008)

Soltis, P. S. et al 2009. Am. J. Bot. 96, 110–128 (2009).

Cantino, P. D. et al. Taxon 56, 822–846 (2007).

Wang, P. et al. Nature Plants 2, 15188 (2016)

Endress P K. Trends Ecol. Evol. 2, 300–304 (1987)
About this article
Cite this article
Soltis, D. Floral flexibility: Diversification of the flower. Nature Plants 2, 15211 (2016). https://doi.org/10.1038/nplants.2015.211
Published:

DOI: https://doi.org/10.1038/nplants.2015.211