Plants adapt to changing environments by optimizing the fitness costs associated with key biological functions. A comparison of a laboratory strain with other wild Australian accessions of Nicotiana benthamiana reveals that trading viral defence for vigour confers an adaptive advantage in arid habitats.
This is a preview of subscription content
Access options
Subscribe to Journal
Get full journal access for 1 year
$119.00
only $9.92 per issue
All prices are NET prices.
VAT will be added later in the checkout.
Tax calculation will be finalised during checkout.
Rent or Buy article
Get time limited or full article access on ReadCube.
from$8.99
All prices are NET prices.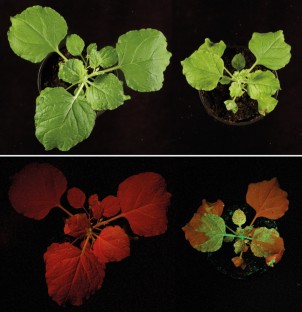 References
1

Bally, J. et al. Nature Plants 1, 15165 (2015).

2

Goodin, M. M., Zaitlin, D., Naidu, R. A. & Lommel, S. A. Mol. Plant Microbe Interact. 21, 1015–1026 (2008).

3

Nakasugi, K. et al. PLoS ONE 8, e59534 (2013).

4

Yang, S. J., Carter, S. A., Cole, A. B., Cheng, N.-H. & Nelson, R. S. Proc. Natl Acad. Sci. USA 101, 6297–6302 (2004).

5

Ying, X.-B. et al. Plant Cell 22, 1358–1372 (2010).
About this article
Cite this article
Carbonell, A. Molecular Ecology: Trading defence for vigour. Nature Plants 1, 15174 (2015). https://doi.org/10.1038/nplants.2015.174