The challenge to measure the quantum-mechanical mixing between particle and antiparticle states for a particular type of meson is at last being met — but as yet, alas, reveals no exotic physics.
Access options
Subscribe to Journal
Get full journal access for 1 year
$169.00
only $14.08 per issue
All prices are NET prices.
VAT will be added later in the checkout.
Rent or Buy article
Get time limited or full article access on ReadCube.
from$8.99
All prices are NET prices.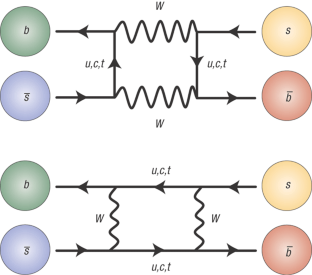 About this article
Cite this article
Jones, R. Into the mix. Nature Phys 2, 375–376 (2006). https://doi.org/10.1038/nphys327
Further reading
Nature Chemical Biology (2006)