Fractional magnetic excitations naturally emerge in one-dimensional spin chains. The search for fractionalization in higher dimensions has focused on frustrated systems but evidence now suggests that it can occur in simple two-dimensional antiferromagnets.
Access options
Subscribe to Journal
Get full journal access for 1 year
$99.00
only $8.25 per issue
All prices are NET prices.
VAT will be added later in the checkout.
Tax calculation will be finalised during checkout.
Buy article
Get time limited or full article access on ReadCube.
$32.00
All prices are NET prices.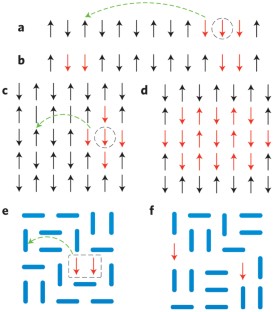 References
Laughlin, R. B. Phys. Rev. Lett. 50, 1395–1398 (1983).

Dalla Piazza, B. et al. Nature Phys. 11, 62–68 (2015).

Anderson, P. W. Mater. Res. Bull. 8, 153–160 (1973).

Wen, X-G. Quantum Field Theory of Many-body Systems (Oxford Univ. Press, 2004).

Zhitomirsky, M. E. & Chernyshev, A. L. Rev. Mod. Phys. 85, 219–243 (2013).

Häfliger, P. S. et al. Phys. Rev. B 89, 085113 (2014).

Brenig, W. & Chernyshev, A. L. Phys. Rev. Lett. 110, 157203 (2013).

Hu, W-J., Becca, F., Parola, A. & Sorella, S. Phys. Rev. B 88, 060402(R) (2013).
About this article
Cite this article
Becca, F., Sorella, S. Break it up. Nature Phys 11, 8–9 (2015). https://doi.org/10.1038/nphys3213
Published:

Issue Date:

DOI: https://doi.org/10.1038/nphys3213