Non-reciprocal components are useful in microwave engineering and photonics, but they are not without their drawbacks. A compact design now provides non-reciprocity without resorting to magnets or nonlinearity.
Access options
Subscribe to Journal
Get full journal access for 1 year
$187.00
only $15.58 per issue
All prices are NET prices.
VAT will be added later in the checkout.
Rent or Buy article
Get time limited or full article access on ReadCube.
from$8.99
All prices are NET prices.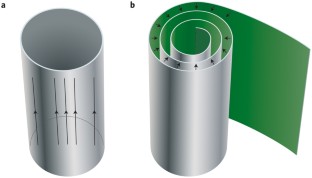 References
1

Estep, N. A., Sounas, D. L., Soric, J & Alù, A. Nature Phys. 10, 923–927 (2014).

2

Collin, R. E. Foundations for Microwave Engineering (Wiley–IEEE Press, 2000).

3

Sihvola, A. & Lindell, I. V. Ann. Phys. 17, 787–802 (2008).

4

Tellegen, B. D. H. Philips Res. Rep. 3, 81–101 (1948).

5

Hehl, F. W. & Obukhov, Y. N. Foundations of Classical Electrodynamics (Birkhäuser, 2003).

6

Maznev, A. A., Every, A. G. & Wright, O. B. Wave Motion 50, 776–784 (2013).

7

Aplet, L. J. & Carson, J. W. Appl. Opt. 3, 544–545 (1964).

8

Wiltshire, M. C. K., Pendry, J. B., Williams, W. & Hajnal, J. V. J. Phys. Condens. Matter 19, 456216 (2007).
About this article
Cite this article
Sihvola, A. Power inequality. Nature Phys 10, 903–904 (2014). https://doi.org/10.1038/nphys3166