Ghost imaging allows the creation of images using light that never interacts with the object. Researchers now show that this technique can be applied to reconstruct temporal 'images' of rapidly varying, picosecond signals in telecommunication systems.
Access options
Subscribe to Journal
Get full journal access for 1 year
$169.00
only $14.08 per issue
All prices are NET prices.
VAT will be added later in the checkout.
Rent or Buy article
Get time limited or full article access on ReadCube.
from$8.99
All prices are NET prices.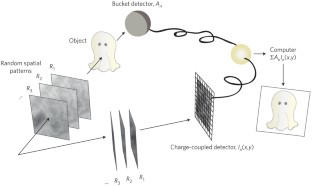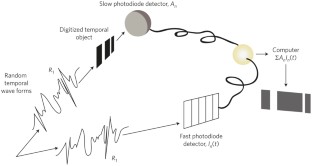 References
1

Pittman, T. B., Shih, Y. H., Strekalov, D. V. & Sergienko, A. V. Phys. Rev. A 52, R3429(R) (1995).

2

Valencia, A., Scarcello, G., D'Angelo, M. & Shih, Y. Phys. Rev. Lett. 94, 063601 (2005).

3

Ferri, F. et al. Phys. Rev. Lett. 94, 183602 (2005).

4

Ryczkowski, P., Barbier, M., Friberg, A. T., Dudley, J. M. & Genty, G. Nature Photon. 10, 167–170 10.1038/nphoton.2015.274(2016).

5

Aspden, R. S. et al. Optica 2, 1049–1052 (2015).

6

Nakagawa, K. et al. Nature Photon. 8, 695–700 (2014).

7

Velten, A. et al. Nature Commun. 3, 745 (2012).

8

Gariepy, G., Tonolini, F., Henderson, R., Leach, J. & Faccio, D. Nature Photon. 10, 23–26 (2016)
About this article
Cite this article
Faccio, D. Temporal ghost imaging. Nature Photon 10, 150–152 (2016). https://doi.org/10.1038/nphoton.2016.30