Conventional optical technologies store data on the surface of a recording medium. Two-photon technology, which relies on overlapping light beams, can be used for three-dimensional multilayer storage and promises capacities of up to 10 Tbyte on a DVD-size disk.
Access options
Subscribe to Journal
Get full journal access for 1 year
$59.00
only $4.92 per issue
All prices are NET prices.
VAT will be added later in the checkout.
Tax calculation will be finalised during checkout.
Rent or Buy article
Get time limited or full article access on ReadCube.
from$8.99
All prices are NET prices.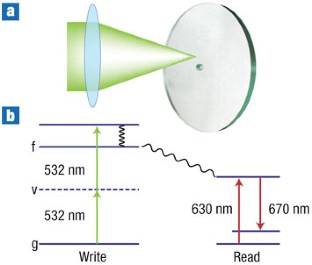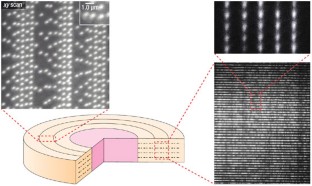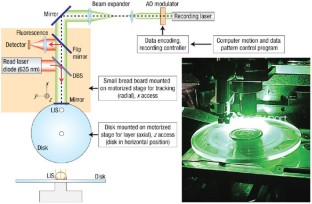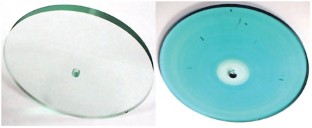 Acknowledgements
The authors would like to acknowledge the work of Alexander Dvornikov in the design, synthesis and application of 3D storage media.
About this article
Cite this article
Walker, E., Rentzepis, P. A new dimension. Nature Photon 2, 406–408 (2008). https://doi.org/10.1038/nphoton.2008.121