Over the past 20 years photodynamic therapy, a cell-killing technique where a photosensitizing drug is activated by carefully targeted visible light, has led to new therapies for cancer and other diseases. In doing so it has won support from scientists, clinicians and patients alike.
Access options
Subscribe to Journal
Get full journal access for 1 year
$59.00
only $4.92 per issue
All prices are NET prices.
VAT will be added later in the checkout.
Tax calculation will be finalised during checkout.
Rent or Buy article
Get time limited or full article access on ReadCube.
from$8.99
All prices are NET prices.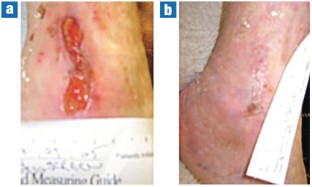 References
1

Hopper, C. Lancet Oncol. 1, 212–219 (2000).

2

Brown, S. B., Brown, E. A. & Walker, I. Lancet Oncol. 5, 497–508 (2004).

3

Wormald, R., Evans, J., Smeeth, L. & Henshaw, K. Cochrane Database Systematic Rev. 3, CD002030 (2007).

4

Fien, S. M. & Oseroff, A. R. J. Natl Compr. Cancer Network 5, 531–540 (2007).

5

Collins, H. A. et al. Nature Photon. 2, 420–424 (2008).
Ethics declarations
Competing interests
Stanley Brown is employed by Photopharmica, a small company developing photodynamic therapy for infection. The company has no current or planned interests in two-photon photodynamic therapy.
About this article
Cite this article
Brown, S. Two photons are better than one. Nature Photon 2, 394–395 (2008). https://doi.org/10.1038/nphoton.2008.112