Next-generation magnetic biosensors will be able to detect extremely low concentrations of proteins and other biomolecules in very small samples within just a few minutes.
Access options
Subscribe to Journal
Get full journal access for 1 year
$187.00
only $15.58 per issue
All prices are NET prices.
VAT will be added later in the checkout.
Rent or Buy article
Get time limited or full article access on ReadCube.
from$8.99
All prices are NET prices.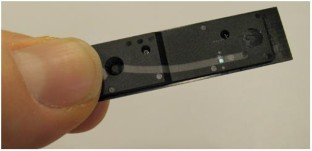 References
1

Baselt, D. R. et al. Biosens. Bioelectron. 13, 731–739 (1998).

2

ESF/EMBO Symp. Biomagnetism and Magnetic Biosystems Based on Molecular Recognition Processes (Sant Feliu de Guixols, Spain, 22–27 September 2007); www.esf.org/conferences/07228

3

de Boer, B. M., Kahlman, J. A. H. M., Jansen, T. P. G. H., Duric, H. & Veen, J. Biosens. Bioelectron. 22, 2366–2370 (2007).

4

Baudry, J. et al. Proc. Natl Acad. Sci. USA 103, 16076–16078 (2006).

5

Li, G. et al. Sens. Actuat. A 126, 98–106 (2006).

6

Nature Nanotech. 2, 15 (2007).
About this article
Cite this article
Sandhu, A. New probes offer much faster results. Nature Nanotech 2, 746–748 (2007) doi:10.1038/nnano.2007.398