Abstract
Stimuli can be discriminated without being consciously perceived and can be preferred without being remembered. Here we report a subject with a previously unknown dissociation of abilities: a strong behavioral preference for the taste of sugar over saline, despite a complete failure of recognition. The pattern of brain damage responsible for the dissociation suggests that reliable behavioral choice among tastes can occur in the absence of the gustatory cortex necessary for taste recognition.
Your institute does not have access to this article
Access options
Subscribe to Journal
Get full journal access for 1 year
$59.00
only $4.92 per issue
All prices are NET prices.
VAT will be added later in the checkout.
Tax calculation will be finalised during checkout.
Buy article
Get time limited or full article access on ReadCube.
$32.00
All prices are NET prices.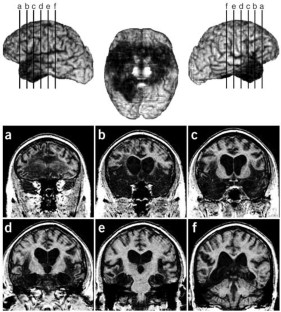 References
Damasio, A.R., Eslinger, P.J., Damasio, H., Van Hoesen, G.W. & Cornell, S. Arch. Neurol. 42, 252–259 (1985).

Adolphs, R. & Tranel, D. Neuropsychologia 41, 1281–1289 (2003).

Steiner, J.E. Symp. Oral Sens. Percept. 4, 254–278 (1973).

Garcia, J., Hankins, W.G. & Rusiniak, K.W. Science 185, 824–831 (1974).

Pritchard, T.C., Macaluso, D.A. & Eslinger, P.J. Behav. Neurosci. 113, 663–671 (1999).

O'Doherty, J., Rolls, E.T., Francis, S., Bowtell, R. & McGlone, F. J. Neurophysiol. 85, 1315–1321 (2001).

Zald, D.H., Lee, J.T., Fluegel, K.W. & Pardo, J.V. Brain 121, 1143–1154 (1998).

Rolls, E.T. The Brain and Emotion (Oxford University Press, New York, 1999).

Small, D.M., Jones-Gotman, M., Zatorre, R.J., Petrides, M. & Evans, A.C. J. Neurosci. 17, 5136–5142 (1997).

Pfaffmann, C., Norgren, R. & Grill, H.J. Ann. NY Acad. Sci. 290, 18–34 (1977).

Flynn, F.W. & Grill, H.J. Behav. Neurosci. 102, 934–941 (1988).
Acknowledgements
Supported by US National Institute of Mental Health grant MH067681 and US National Institute of Neurological Disorders and Stroke grant P01 NS 19632.
Ethics declarations
Competing interests
The authors declare no competing financial interests.
About this article
Cite this article
Adolphs, R., Tranel, D., Koenigs, M. et al. Preferring one taste over another without recognizing either. Nat Neurosci 8, 860–861 (2005). https://doi.org/10.1038/nn1489
Received:

Accepted:

Published:

Issue Date:

DOI: https://doi.org/10.1038/nn1489