Abstract
The last decade has seen a resurgence of interest in the neural correlates of conscious vision, with most discussion focused on the 'blindsight' that can follow damage to primary visual cortex, in the occipital lobe. We suggest that new insights into the neural basis of visual awareness may be gleaned from a different neuropsychological phenomenon, namely visual 'neglect' after injury to regions in the parietal lobe. Neglect provides several revealing contrasts with occipital blindsight. Here we summarise four key findings. First, unlike the deficits caused by damage to primary visual cortex, the loss of awareness in parietal neglect is characteristically not strictly retinotopic. Second, visual segmentation processes are preserved in neglect, and can influence what will reach the patient's awareness. Third, extensive unconscious processing takes place for those stimuli on the neglected side which escape awareness, including some degree of object identification. Finally, parietal damage affects initial stages of motor planning as well as perception. These findings are consistent with recent data on single-cell activity in the monkey brain. They also suggest why areas in the inferior parietal lobe may play a prominent role in visual awareness.
Relevant articles
Open Access articles citing this article.
Juliana Yordanova

,

Vasil Kolev

…

Peter Malinowski

Scientific Reports Open Access 01 March 2021

Francesco Di Gregorio

,

Fabio La Porta

…

Roberto Piperno

Trials Open Access 06 January 2021

Tatsuya Jitsuishi

&

Atsushi Yamaguchi

Scientific Reports Open Access 23 September 2020
Access options
Subscribe to this journal
Receive 12 print issues and online access
$189.00 per year
only $15.75 per issue
Rent or buy this article
Get just this article for as long as you need it
$39.95
Prices may be subject to local taxes which are calculated during checkout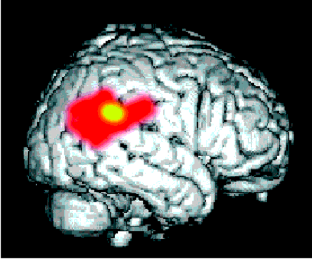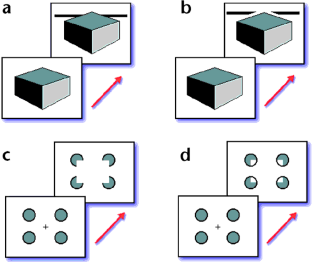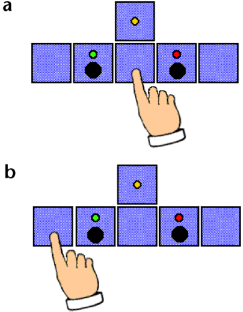 References
Vallar, G. & Perani, D. The anatomy of unilateral neglect after right hemisphere stroke lesions.A clinical/CT-scan correlation study in man. Neuropsychologia 24, 609– 622 (1986)

Perenin, M. -T. In Parietal Lobe Contributions to Orientation in 3D Space (eds Thier, P & Karnath, H.-O.) 289–308 (Springer, Heidelberg, 1997)

Zingerle, H. Ueber Stoerungen der Wahrnehmung des eigenen Korpers bei organischen Gehirnerkrankungen. Monataschrift fur Psychiatrie und Neurologie 34, 13 –36 (1913)

Pöppel, E., Held, R. & Frost, D. Residual visual function after brain wounds involving the central visual pathways in man. Nature 243, 295– 296 (1973)

Weiskrantz, L. Blindsight: A Case Study and its Implications. (Oxford University Press, Oxford, 1986)

Halligan, P.W., Marshall, J.C. & Wade, D.T. Do visual field deficits exacerbate visuo-spatial neglect? J. Neurol. Neurosurg. Psychiat. 53, 487– 491 (1990)

Posner, M.I., Walker, J.A., Friedrich, F.J. & Rafal, R.D. Effects of parietal injury on covert orienting of attention. J. Neurosci. 4, 1863–1874 (1984)

Baylis, G.C., Driver, J. & Rafal, R.D. Visual extinction and stimulus repetition. J. Cogn. Neurosci. 5, 453–466 (1993)

Ward, R., Goodrich, S. & Driver, J. Grouping reduces visual extinction. Visual Cognition 1, 101–129 (1994)

Walker, R., Findlay, J.M., Young, A.W., & Welch, J. Disentangling neglect and hemianopia. Neuropsychologia 29, 1019 –1027 (1991)

Kooistra, C.A. & Heilman, K.M. Hemispatial visual inattention masquerading as hemianopia. Neurology 39, 1125–1127 (1989)

Karnath, H. -O., Christ, K. & Hartje, W. Decrease of contralateral neglect by neck muscle vibration and spatial orientation of trunk midline. Brain 116 , 383–396 (1993)

Andersen, R.A., Snyder, L.H., Bradley, D.C. & Xing, J. Multimodal representation of space in the posterior parietal cortex and its use in planning movements. Ann. Rev. Neurosci. 20, 303– 330 (1997)

Duhamel, J.-R., Bremmer, F., BenHamed, S. & Graf, W. Spatial invariance of visual receptive fields in parietal cortex neurons. Nature 389, 845–847 (1997)

Pouget, A. & Sejnowski, T.J. A new view of hemineglect based on the response properties of parietal neurones. Phil. Trans. R. Soc. Lond.B, 352, 1449–1459 (1997)

von Helmholtz, H. Handbuch der Physiologischen Optik. (Voss, Hamburg, 1866)

Duhamel, J.-R., Colby, C.L. & Goldberg, M.E. The updating of the representation of visual space in parietal cortex by intended eye movements. Science 255, 90–92 (1992)

Driver, J., Baylis, G.C., & Rafal, R.D. Preserved figure-ground segmentation and symmetry perception in visual neglect. Nature 360, 73– 75 (1992)

Driver, J. Object segmentation and visual neglect. Behav. Brain Res. 71, 135–146 (1995)

Marshall, J.C., & Halligan, P.W. The yin and yang of visuo-spatial neglect: a case study. Neuropsychologia 32, 1037–1057 (1994)

Farah, M.J., & Buxbaum, L.J. In Parietal Lobe Contributions to Orientation in 3D Space (eds Thier, P & Karnath, H.-O.) 385–400 (Springer,–Heidelberg, 1997)

Hirsch, J. et al.,Illusory contours activate specific regions in human visual cortex. Proc. Natl. Acad. Sci. USA 92, 6469–6473 (1995)

Von der Heydt, R., Peterhans, E., & Baumgartner, G. Illusory contours and cortical neuron responses. Science 224, 1489–1499 (1984)

Zeki, S. A Vision of the Brain . (Blackwell, Oxford, 1993)

Mattingley, J.B., Davis, G. & Driver, J. Preattentive filling-in of visual surfaces in parietal extinction. Science 275, 671– 674 (1997)

Gilchrist, I. D., Humphreys, G.W., & Riddoch, M.J. Grouping and extinction. Cognit. Neuropsychol. 13, 1223–1250 (1996)

Marzi, C.A., et al. Implicit redundant-targets effect in visual extinction. Neuropsychologia 34, 9–22 (1996 )

Cohen, A., Ivry, R.B., Rafal, R.D. & Kohn, C. Activating response codes by stimuli in the neglected visual field. Neuropsychology 9, 165–173 (1995)

Mattingley, J.B., Bradshaw, J.L., & Bradshaw, J.A. The effects of unilateral visuospatial neglect on perception of Müller-Lyer illusory figures. Perception 24 , 415–433 (1995)

McGlinchey-Berroth, R., Milberg, W.P., Verfaellie, M., Alexander, M., & Kilduff, P. Semantic priming in the neglected field: evidence from a lexical decision task. Cognit. Neuropsychol. 10, 79–108 (1993)

Driver, J. In Convergent Operations in the Study of Visual Attention (eds Kramer, P., Coles, M.G.H., & Logan, G.D.) 193–225 (APA Press, Washington DC, 1996)

Mishkin, M., Ungerleider, L.G., & Macko, K.A. Object vision and spatial vision. Trends Neurosci. 6, 414–417 (1983)

Milner, A.D. & Goodale, M.A. The Visual Brain in Action (Oxford University Press, Oxford, 1995)

Crick, F. & Koch, C. Are we aware of neural activity in primary visual cortex? Nature 375, 121– 123 (1995)

Pollen, D.A. Cortical areas in visual awareness. Nature 377, 293– 294 (1995)

Crick, F. & Koch, C. Reply to Pollen. Nature 377, 294–295 (1995)

Heilman, KM, Bowers, D., Coslett, HB., Whelan, H., and Watson, RT. Directional hypokinesia. Neurology 35, 855–59 (1985)

Mattingley, J.B., Driver J. In Parietal Lobe Contributions to Orientation in 3D Space (eds Thier, P & Karnath, H.-O.) 309 –338 (Springer, Heidelberg, 1997)

Mattingley, J.B., Husain, M., Rorden, C., Kennard, C. & Driver, J. Motor role of human inferior parietal lobe revealed in unilateral neglect patients. Nature 392, 179–182 (1998)

Snyder, L.H., Batista, A.P. & Andersen, R.A. Coding of intention in the posterior parietal cortex. Nature 386, 167–170 (1997)

Friedman-Hill S.R., Robertson, L.C., & Treisman, A. Parietal contributions to visual feature binding. Science 269, 853–955 (1995)

Gottlieb, J., Kusonoki, M., & Goldberg, M.E. The representation of visual salience in monkey parietal cortex. Nature 391, 481– 484 (1998)

Treisman, A., & Gelade, G. A feature integration theory of attention . Cognitive Psychology 12, 97–136 (1980)

Desimone, R., & Duncan, J. Neural mechanisms of selective visual attention. Ann. Rev. Neurosci. 18, 193– 222 (1995)

Gaffan, D., & Hornak, J. Visual neglect in the monkey. Brain 120, 1647–1657 (1997)
Acknowledgements
JD was supported by the MRC (UK), the Wellcome Trust, and the Stroke Association. JBM was supported by an NHMRC (Australia) Neil Hamilton Fairley Fellowship, and by AMRAD Australia. We thank Greg Davis, Masud Husain, Nilli Lavie, Marie-Thérèse Perenin, Alex Pouget, Yves Rossetti, and Srimant Tripathy for helpful comments; and Geraint Rees plus the Wellcome Department of Cognitive Neurology for Fig 1 .
About this article
Cite this article
Driver, J., Mattingley, J. Parietal neglect and visual awareness. Nat Neurosci 1, 17–22 (1998). https://doi.org/10.1038/217
Published:

Issue Date:

DOI: https://doi.org/10.1038/217