Abstract
A fundamental goal of motor learning is to establish the neural patterns that produce a desired behavioral outcome. It remains unclear how and when the nervous system solves this 'credit assignment' problem. Using neuroprosthetic learning, in which we could control the causal relationship between neurons and behavior, we found that sleep-dependent processing was required for credit assignment and the establishment of task-related functional connectivity reflecting the casual neuron–behavior relationship. Notably, we observed a strong link between the microstructure of sleep reactivations and credit assignment, with downscaling of non-causal activity. Decoupling of spiking to slow oscillations using optogenetic methods eliminated rescaling. Thus, our results suggest that coordinated firing during sleep is essential for establishing sparse activation patterns that reflect the causal neuron-behavior relationship.
Relevant articles
Open Access articles citing this article.
Sravani Kondapavulur

,

Stefan M. Lemke

…

Karunesh Ganguly

Nature Communications Open Access 04 May 2022

Michelle A. Frazer

,

Yesenia Cabrera

…

Gina R. Poe

Current Sleep Medicine Reports Open Access 15 July 2021

Aamir Abbasi

,

Nathan P. Danielsen

…

Tanuj Gulati

Journal of NeuroEngineering and Rehabilitation Open Access 26 May 2021
Access options
Subscribe to Nature+
Get immediate online access to Nature and 55 other Nature journal
Subscribe to Journal
Get full journal access for 1 year
$79.00
only $6.58 per issue
All prices are NET prices.
VAT will be added later in the checkout.
Tax calculation will be finalised during checkout.
Buy article
Get time limited or full article access on ReadCube.
$32.00
All prices are NET prices.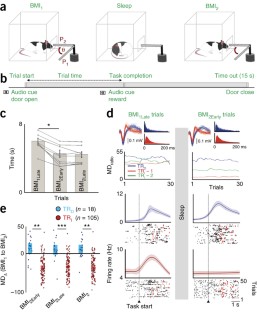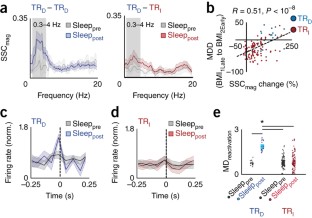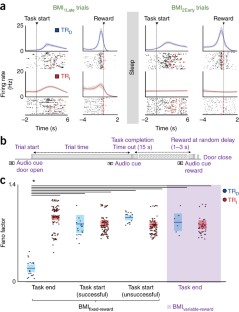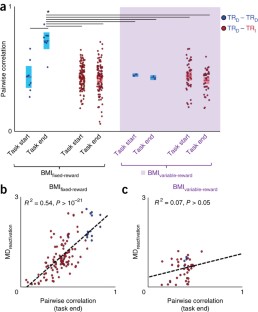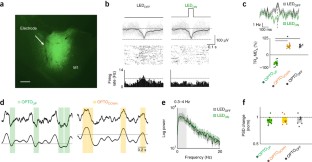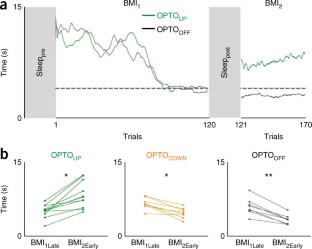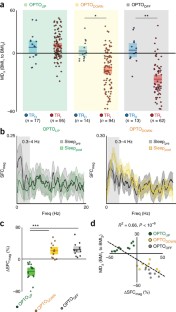 References
Yin, H.H. et al. Dynamic reorganization of striatal circuits during the acquisition and consolidation of a skill. Nat. Neurosci. 12, 333–341 (2009).

Dayan, E. & Cohen, L.G. Neuroplasticity subserving motor skill learning. Neuron 72, 443–454 (2011).

Tumer, E.C. & Brainard, M.S. Performance variability enables adaptive plasticity of 'crystallized' adult birdsong. Nature 450, 1240–1244 (2007).

Shmuelof, L. & Krakauer, J.W. Are we ready for a natural history of motor learning? Neuron 72, 469–476 (2011).

Peters, A.J., Chen, S.X. & Komiyama, T. Emergence of reproducible spatiotemporal activity during motor learning. Nature 510, 263–267 (2014).

Ganguly, K. & Carmena, J.M. Emergence of a stable cortical map for neuroprosthetic control. PLoS Biol. 7, e1000153 (2009).

Huber, D. et al. Multiple dynamic representations in the motor cortex during sensorimotor learning. Nature 484, 473–478 (2012).

Ganguly, K., Dimitrov, D.F., Wallis, J.D. & Carmena, J.M. Reversible large-scale modification of cortical networks during neuroprosthetic control. Nat. Neurosci. 14, 662–667 (2011).

Abbott, L.F., DePasquale, B. & Memmesheimer, R.M. Building functional networks of spiking model neurons. Nat. Neurosci. 19, 350–355 (2016).

Lee, D., Seo, H. & Jung, M.W. Neural basis of reinforcement learning and decision making. Annu. Rev. Neurosci. 35, 287–308 (2012).

Clancy, K.B., Koralek, A.C., Costa, R.M., Feldman, D.E. & Carmena, J.M. Volitional modulation of optically recorded calcium signals during neuroprosthetic learning. Nat. Neurosci. 17, 807–809 (2014).

Tononi, G. & Cirelli, C. Sleep and the price of plasticity: from synaptic and cellular homeostasis to memory consolidation and integration. Neuron 81, 12–34 (2014).

Diekelmann, S. & Born, J. The memory function of sleep. Nat. Rev. Neurosci. 11, 114–126 (2010).

Genzel, L., Kroes, M.C., Dresler, M. & Battaglia, F.P. Light sleep versus slow wave sleep in memory consolidation: a question of global versus local processes? Trends Neurosci. 37, 10–19 (2014).

Cramer, S.C. et al. Motor cortex activation is preserved in patients with chronic hemiplegic stroke. Ann. Neurol. 52, 607–616 (2002).

Marshall, L. & Born, J. The contribution of sleep to hippocampus-dependent memory consolidation. Trends Cogn. Sci. 11, 442–450 (2007).

Wilson, M.A. & McNaughton, B.L. Reactivation of hippocampal ensemble memories during sleep. Science 265, 676–679 (1994).

Nere, A., Hashmi, A., Cirelli, C. & Tononi, G. Sleep-dependent synaptic down-selection (I): modeling the benefits of sleep on memory consolidation and integration. Front. Neurol. 4, 143 (2013).

Jarosiewicz, B. et al. Functional network reorganization during learning in a brain-computer interface paradigm. Proc. Natl. Acad. Sci. USA 105, 19486–19491 (2008).

Koralek, A.C., Jin, X., Long, J.D. II, Costa, R.M. & Carmena, J.M. Corticostriatal plasticity is necessary for learning intentional neuroprosthetic skills. Nature 483, 331–335 (2012).

Taylor, D.M., Tillery, S.I. & Schwartz, A.B. Direct cortical control of 3D neuroprosthetic devices. Science 296, 1829–1832 (2002).

Moritz, C.T., Perlmutter, S.I. & Fetz, E.E. Direct control of paralyzed muscles by cortical neurons. Nature 456, 639–642 (2008).

Gulati, T., Ramanathan, D.S., Wong, C.C. & Ganguly, K. Reactivation of emergent task-related ensembles during slow-wave sleep after neuroprosthetic learning. Nat. Neurosci. 17, 1107–1113 (2014).

Gulati, T. et al. Robust neuroprosthetic control from the stroke perilesional cortex. J. Neurosci. 35, 8653–8661 (2015).

Fetz, E.E. Volitional control of neural activity: implications for brain-computer interfaces. J. Physiol. (Lond.) 579, 571–579 (2007).

Koralek, A.C., Costa, R.M. & Carmena, J.M. Temporally precise cell-specific coherence develops in corticostriatal networks during learning. Neuron 79, 865–872 (2013).

Orsborn, A.L. et al. Closed-loop decoder adaptation shapes neural plasticity for skillful neuroprosthetic control. Neuron 82, 1380–1393 (2014).

Mitchell, J.F., Sundberg, K.A. & Reynolds, J.H. Spatial attention decorrelates intrinsic activity fluctuations in macaque area V4. Neuron 63, 879–888 (2009).

Watson, B.O., Levenstein, D., Greene, J.P., Gelinas, J.N. & Buzsáki, G. Network homeostasis and state dynamics of neocortical sleep. Neuron 90, 839–852 (2016).

Peyrache, A., Khamassi, M., Benchenane, K., Wiener, S.I. & Battaglia, F.P. Replay of rule-learning related neural patterns in the prefrontal cortex during sleep. Nat. Neurosci. 12, 919–926 (2009).

Ramanathan, D.S., Gulati, T. & Ganguly, K. Sleep-dependent reactivation of ensembles in motor cortex promotes skill consolidation. PLoS Biol. 13, e1002263 (2015).

Lansink, C.S., Goltstein, P.M., Lankelma, J.V., McNaughton, B.L. & Pennartz, C.M. Hippocampus leads ventral striatum in replay of place-reward information. PLoS Biol. 7, e1000173 (2009).

de Lavilléon, G., Lacroix, M.M., Rondi-Reig, L. & Benchenane, K. Explicit memory creation during sleep demonstrates a causal role of place cells in navigation. Nat. Neurosci. 18, 493–495 (2015).

Singer, A.C. & Frank, L.M. Rewarded outcomes enhance reactivation of experience in the hippocampus. Neuron 64, 910–921 (2009).

Churchland, M.M. et al. Stimulus onset quenches neural variability: a widespread cortical phenomenon. Nat. Neurosci. 13, 369–378 (2010).

Song, W. & Giszter, S.F. Adaptation to a cortex-controlled robot attached at the pelvis and engaged during locomotion in rats. J. Neurosci. 31, 3110–3128 (2011).

Miyamoto, D. et al. Top-down cortical input during NREM sleep consolidates perceptual memory. Science 352, 1315–1318 (2016).

Chuong, A.S. et al. Noninvasive optical inhibition with a red-shifted microbial rhodopsin. Nat. Neurosci. 17, 1123–1129 (2014).

Steriade, M., Nuñez, A. & Amzica, F. A novel slow (<1 Hz) oscillation of neocortical neurons in vivo: depolarizing and hyperpolarizing components. J. Neurosci. 13, 3252–3265 (1993).

Yang, G. et al. Sleep promotes branch-specific formation of dendritic spines after learning. Science 344, 1173–1178 (2014).

de Vivo, L. et al. Ultrastructural evidence for synaptic scaling across the wake/sleep cycle. Science 355, 507–510 (2017).

Maret, S., Faraguna, U., Nelson, A.B., Cirelli, C. & Tononi, G. Sleep and waking modulate spine turnover in the adolescent mouse cortex. Nat. Neurosci. 14, 1418–1420 (2011).

Gupta, A.S., van der Meer, M.A., Touretzky, D.S. & Redish, A.D. Hippocampal replay is not a simple function of experience. Neuron 65, 695–705 (2010).

O'Doherty, J.P., Cockburn, J. & Pauli, W.M. Learning, reward, and decision making. Annu. Rev. Psychol. 68, 73–100 (2017).

Schultz, W. Behavioral theories and the neurophysiology of reward. Annu. Rev. Psychol. 57, 87–115 (2006).

Ishii, S., Yoshida, W. & Yoshimoto, J. Control of exploitation-exploration meta-parameter in reinforcement learning. Neural Netw. 15, 665–687 (2002).

Wallstrom, G., Liebner, J. & Kass, R.E. An implementation of Bayesian adaptive regression splines (BARS) in C with S and R Wrappers. J. Stat. Softw. 26, 1–21 (2008).

Mitra, P. & Bokil, H. Observed Brain Dynamics (Oxford University Press, 2008).
Acknowledgements
This work was supported by awards from the Department of Veterans Affairs, Veterans Health Administration (VA Merit: 1I01RX001640 to K.G., VA CDA 1IK2BX003308 to D.S.R.); the National Institute of Neurological Disorders and Stroke (1K99NS097620 to T.G. and 5K02NS093014 to K.G.); the American Heart/Stroke Association (15POST25510020 to T.G.); the Burroughs Wellcome Fund (1009855 to K.G.); and start-up funds from the SFVAMC, NCIRE and UCSF Department of Neurology (to K.G.).
Ethics declarations
Competing interests
The authors declare no competing financial interests.
Integrated supplementary information
Supplementary information
Supplementary Figures 1–5. (PDF 522 kb)
About this article
Cite this article
Gulati, T., Guo, L., Ramanathan, D. et al. Neural reactivations during sleep determine network credit assignment. Nat Neurosci 20, 1277–1284 (2017). https://doi.org/10.1038/nn.4601
Received:

Accepted:

Published:

Issue Date:

DOI: https://doi.org/10.1038/nn.4601