More than a decade after a US National Academy of Sciences report to the US Congress called for 10 new research centers devoted to aging research, the first and only such center to have come out of the proposal has opened in Novato, California.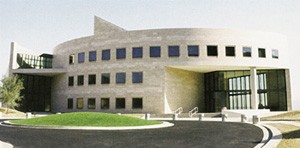 The Buck Center, an independent research institute that received $5.5 million from the Leonard and Beryl Buck Trust in 1999, is expected house up to 50 laboratories within the next five-ten years. The center's president and CEO, Dale E. Bredesen, is recruiting staff to study neurodegenerative diseases associated with the aging process. "Our initial research focus will be to find early markers for diseases such as Alzheimer's Disease and Parkinson's, based on proteogenomics," says Bredesen.
According to Huber Warner of the National Institute of Aging (NIA), which spends $600 million annually on aging research, the Buck Center is the only independent aging research center in the US, although there are around two dozen universities that have departments devoted specifically to the field. "Unfortunately, until aging research reaches the level of prominence of something like cancer, it will be hard to get private funding for these kinds of centers," says Warner.
Using a new $6 million gift from the Brown Foundation, the University of Texas Health Science Center at San Antonio is also planning to build a free-standing Center for Longevity and Aging Studies. "Right now cancer research is the queen of science. But as the average population grows older...[aging research] is where the money and demand will be," says Director of Aging Research Arlan Richardson. The number of senior citizens in the US is expected to double by the year 2050, making up over 25% of the population.
About this article
Cite this article
Novak, K. First independent aging research center opens. Nat Med 5, 1338 (1999). https://doi.org/10.1038/70898
Issue Date:

DOI: https://doi.org/10.1038/70898