In February 2013, a 34-year-old Pakistani man went to see a rheumatologist at the Brigham and Women's Hospital in Boston. At age five, he had been diagnosed with juvenile rheumatoid arthritis—the most common form of arthritis seen in children. Damage to his joints persisted, and in his twenties, it became so severe that he underwent a series of operations: a double hip replacement, a double knee replacement and spinal surgery. Yet the joint pain and movement problems did not go away.
His rheumatologist ordered a series of tests—and surprisingly, they all came back negative for rheumatoid arthritis. So the rheumatologist took the case to a team of clinical geneticists. Clues from his family history suggested that his condition might be genetic. After sequencing the man's DNA, the doctors diagnosed him with progressive pseudorheumatoid arthropathy of childhood (PPAC), a rare condition that affects approximately one in a million individuals. It is caused by mutations in the WISP3 gene, which encodes a protein involved in bone growth and the maintenance of cartilage.
"At first, we didn't have a specific name for the disorder. But when we sequenced the patient's genome and found this variant—a specific gene mutation—it turned out we had two other matching cases. Our case had some interesting findings and described some of the clinical variability that kept us from initially understanding and recognizing the disease," says Christopher Cassa, a geneticist at the Harvard Medical School in Boston, who helped to diagnose the man. Cassa was keen to publish a description of the PPAC case to spread knowledge about this disease.
Two other cases of this PPAC variant had already been published in the medical literature, which made Cassa and his colleagues reluctant to submit their report for publication. It is difficult, he says, to persuade research journals to publish repeat observations of clinical cases. "We saw that the writing was already on the wall. Publishing a finding like this would be difficult and time-consuming," Cassa says.
Whereas research journals are more inclined to publish novel findings, clinical geneticists are interested in repeated observations because knowledge gleaned from additional cases can enable them to diagnose a rare condition accurately. "Often, case reports relate to unusual clinical presentations or unexpected clinical problems. These types of reports can alert clinicians to look for a broader phenotype than what is described in textbooks," says Sharon Plon, a geneticist at Baylor University in Houston. Sharing these findings will ultimately help doctors to better diagnose and treat these conditions.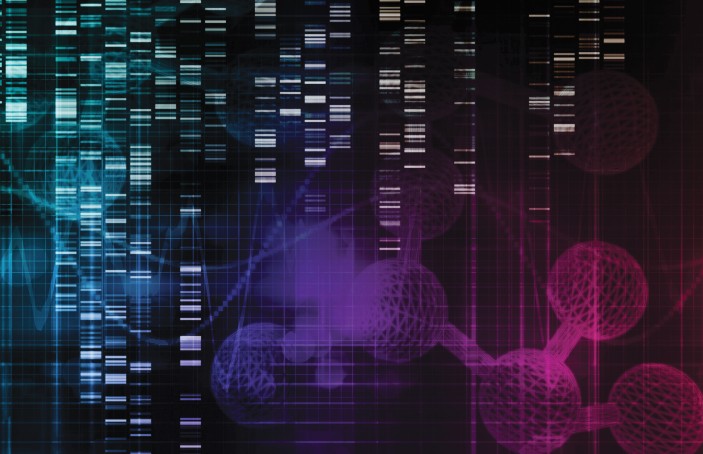 "There have been several examples where a single patient had an uncommon mutation that was found to be identical to another patient with very similar symptoms in a large study from another country," Plon adds. "It's only by publication or some type of public data sharing that you might be able to find similar patients."
In 2013, the US National Institutes of Health funded ClinGen, a resource to help doctors understand the links between mutations and diseases. The project collects reports on variants from research labs to submit to the separately funded and separately maintained repository, ClinVar. Since its launch, the database has acquired more than 170,000 submissions from more than 300 international institutions and is used not only by researchers, but also by patients. Earlier this year, Cassa presented data at the American College of Medical Genetics and Genomics (ACMG) annual meeting in Salt Lake City, Utah, showing that the number of annual cases reported to ClinVar is outpacing the annual number of case reports published in the scientific literature—a trend that is expected to continue.
"ClinVar has become a household term at this point," says Heidi Rehm, one of the principal investigators of ClinGen. Initially, researchers were concerned that individual labs would report data differently, and that these inconsistencies would then be reflected in a ClinVar entry. ClinGenhas worked with the ACMG and the Association for Molecular Pathology, both in Bethesda, Maryland, to standardize, for example, the language used to describe how strongly a mutation correlates with disease (Genet. Med. 17, 405–423, 2015).
This fall, Cold Spring Harbor Laboratory Press launched a new journal entitled Molecular Case Studies. The journal publishes individual reports of rare diseases identified using advanced molecular techniques, including whole-genome sequencing and metabolomic and proteomic approaches, says John Inglis, the publisher's executive director. According to Rehm, ClinVar is also working to integrate previously published cases and information from smaller gene repositories into ClinVar to supplement the existing entries.
As for the Pakistani patient, his case is among those now catalogued in ClinVar, providing additional information about a rare condition so that scientists and doctors can learn more about it in the future.
About this article
Cite this article
Yan, W. Bias against genetic case reports might compromise medicine. Nat Med 21, 1378 (2015). https://doi.org/10.1038/nm1215-1378
Published:

Issue Date:

DOI: https://doi.org/10.1038/nm1215-1378