BARCELONA — Spanish pharmaceutical companies last year cut their investment in research and development for the first time in a decade, from €1.03 billion ($1.35 billion) in 2010 to €974 million in 2011, according to a survey of 49 companies published on 24 September by Farmaindustria.
"R&D has been cut because of the recession," says Javier Urzay, vice president of Farmaindustria, the trade organization representing the country's pharmaceutical industry, based in Madrid. "And the slashing of public pharmaceutical spending has reduced incomes."
The sector has been hit hard by the global financial crisis in the form of federal legislation to reduce the country's annual drug expenditures from €12.7 billion (the record reached in May 2010) to an expected €8 billion by the end of 2013. To make matters worse, these declines in spending come at a time when Spain's overall pharmaceutical market is contracting: it shrank by 6% last year—the worst performance among the five largest markets in Europe, according to the 2011 World Pharmaceutical Market Summary published this year by the New Jersey–based consulting company IMS Health.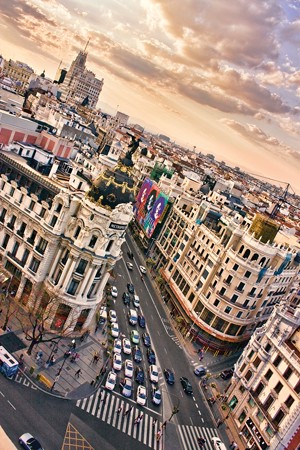 The new Farmaindustria survey "may be a message to the government," says José Luis García López, a biotechnology expert at the Center for Biological Research in Madrid and a former advisor to the country's Ministry of Science and Innovation. He says that if the rewards for developing good drugs decline, companies will invest even less in research.
Joan Guinovart, director of the Institute for Research in Biomedicine (IRB) in Barcelona, has not seen many research contracts cancelled. But public funding for biomedical research has suffered its part of the 34% cut applied to the government's research and development budget from 2010 to 2012. Experts note that the Consortium for the Support of Networked Biomedical Research (CAIBER), created by the government to carry on noncommercial clinical trials, has seen its annual budget shrink from €10 million in 2008 to €3 million in each of the last two years.
As an upshot, the cuts are pushing private companies and public research centers to work closer together than ever before. In June, for example, the Spanish National Cancer Research Centre in Madrid signed an agreement with the Swiss drugmaker Roche to develop early-stage ideas for anticancer medicines. And in September, Esteve, a leading Spanish pharmaceutical company, announced that it would move all its discovery and preclinical development laboratories to the Barcelona Science Park, home to the IRB and the National Centre for Genomic Analysis.
About this article
Cite this article
Catanzaro, M. Spain sees worrying dip in research spending by drug companies. Nat Med 18, 1598 (2012). https://doi.org/10.1038/nm1112-1598b