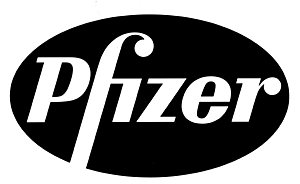 In the latest complaint of clinical-trial misconduct, 30 families have filed a lawsuit against the world's largest pharmaceutical company, Pfizer, alleging unethical treatment of children involved in a 1996 clinical trial of the company's oral antiobiotic drug trovafloxacin (Trovan) in Nigeria.
The suit charges that Pfizer did not obtain informed consent from the sick children's parents and that a failure to adhere to the study protocol resulted in brain damage, hearing loss and the death of 11 of the 2,000 children in the study.
Filed in New York City, the suit alleges that Pfizer was hasty in setting up the clinical trial in order to take advantage of a meningitis epidemic. In its rush to test a potential blockbuster drug, the suit charges, the company failed to give the families the option of seeking an "effective and approved alternative" treatment. The suit seeks "punitive damages" without naming a dollar figure, and asks the court to order that Pfizer "provides ongoing medical care to evaluate the liver and joint function of the children enrolled in the experiment."
The case came to light in a series of stories in the Washington Post in December 2000, which examined clinical trials in countries such as Africa, Costa Rica, Thailand and China. The paper concluded that, in general, US researchers were not ensuring that overseas study subjects gave informed consent.
In a written statement, Pfizer maintains that the trial was "designed and conducted in accordance with good medical practice and ethical norms," and denies the families were unaware that their children were part of a study. The company notes that the mortality rate for children in both arms of the study—which compared Trovan to the antibiotic ceftriaxone—was 6% compared to an untreated mortality rate of 10–30% for that particular epidemic. The company did admit to "some protocol deviations and record keeping errors" but claims they did not "compromise patient care or the scientific conclusions of the trial."
The US Food and Drug Administration approved Trovan in 1997, but declined to approve its use in children. Worldwide sales of the drug in 1998 were $160 million, but the product was withdrawn from the market in Europe in 1999 because of associated liver problems.
About this article
Cite this article
Ready, T. Pfizer in "unethical" trial suit. Nat Med 7, 1077 (2001). https://doi.org/10.1038/nm1001-1077c
Issue Date:

DOI: https://doi.org/10.1038/nm1001-1077c
This article is cited by
Ikechi G. Okpechi
Charles R. Swanepoel
Francois Venter

Nature Reviews Nephrology (2015)