Lifestyle drugs—medicines that treat conditions associated with lifestyle such as weight-loss tablets, anti-smoking agents, impotence therapies and hair restorers—are now a major research and development area for the pharmaceutical industry. In fact, companies have invested over $20 billion in research into such drugs since the 1990s. The reason why is clear: the market lifestyle for drugs is forecast to rise to over $29 billion by 2007 from its current $20 billion.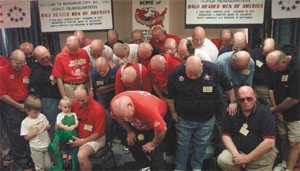 The market is driven predominantly by Western countries, where an image-conscious, aging society is prepared to pay high prices for compounds that promise to slow the aging process, improve mental agility, reduce weight gain and rejuvenate sexual function.
Perhaps the first lifestyle drugs were Viagra for erectile dysfunction (ED) and the anti-depressant, Prozac, whereas newer products include the anti-wrinkle agent, Botox. Although the sector is far from saturated, competition is already tight. For example, in the area of ED, new products include Abbot's Uprima (apomorphine), which was launched in Europe in May 2001, and Lilly ICOS's Cialis (tadalafil), which is expected to receive marketing authorization in the EU later this year. Both are considered to offer advantages over current therapies such as faster onset of action and duration of efficacy and will undoubtedly cannibalize Viagra's share of the ED market—worth an estimated $2 billion in 2001.
Weight-loss drugs also represent a potentially large and profitable market as only two prescription medicines are currently available (Xenical and Reductil/Meridia). Novel products such as Regeneron's Axokine and Phytopharm's P57 are expected to show great promise as new and efficacious anti-fat drugs. Pharmaceutical companies will doubtless be showing keen interest in newly discovered properties of the leukemia drug, Geevec. Apparently the compound restores color to gray hair (NEJM 347, 446; 2002).
In other areas of lifestyle drugs, smoking cessation drugs include GlaxoSmithKline's GW468816 (glycine receptor), which is currently in phase 1 trials, and Roche's Tempium (lazabemide) in phase 3 trials. GlaxoSmithKline's Zyban (bupropion) is currently the only available drug to assist in smoking cessation and had sales of $174m in 2000. For full details see http://www.reutersbusinessinsight.com.
About this article
Cite this article
Atkinson, T. Lifestyle drug market booming. Nat Med 8, 909 (2002). https://doi.org/10.1038/nm0902-909
Issue Date:

DOI: https://doi.org/10.1038/nm0902-909