Short-term upheaval can yield widespread collaborations and long-term resources.
Ecologist Roberto Salguero-Gomez has moved countries six times in the past dozen years. Each move represented the next step in his academic career: he stacked up degrees in his native Spain, the United Kingdom and the United States before gaining his first postdoctoral position in Germany and then moving to his current postdoc job at the University of Queensland in Brisbane, Australia. Along the way, he put in stints as a research assistant in Austria and Spain.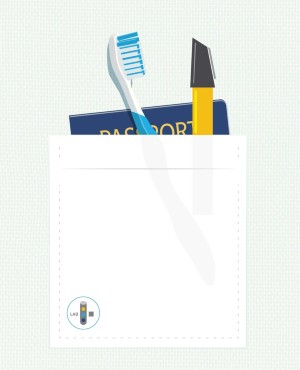 From the moment he arrived at his latest post, Salguero-Gomez devoted most of his time to writing proposals to extend his stay in the country, and so recoup the effort of his move. His persistence paid off with a three-year fellowship from the Australian Research Council. Although he still has more than 18 months before his contract runs out, he is intent on pursuing a position in Europe next. "In the last year, I have applied for 22 jobs across the world, most of which I have not heard back from," he says. Such globe-spanning searches, he says, are the nature of scientific research.
Indeed, mobility is the reality for many early-career scientists. In 2012, Nature conducted an international poll on attitudes towards researcher mobility. It found that those who had received their PhDs recently (in the past 2 years) were particularly open to moving internationally; only 10% said that they were "not interested", compared with 40% of those who earned their doctorate at least 16 years ago. Recent graduates were also more likely to be living outside their country of upbringing (see Nature 490, 326–329; 2012).
Salguero-Gomez criss-crossed the planet because he thought it would make him more successful. Data largely support that stance. In 2012, Paula Stephan, an economist at Georgia State University in Atlanta, and her colleagues published a study of scientists from 16 countries. The survey, termed GlobSci, found that those who left their country of origin outperformed non-mobile scientists, as measured by the impact factor of journals that included their work (C. Franzoni, G. Scellato and P. Stephan Nature Biotechnol. 30, 1250–1253; 2012).
But not all moves bring equal benefits, says Stephan. Her work suggests that the biggest career boosts come from relocating for a postdoc position or to gain a specific skill. And, not surprisingly, those who have a position lined up will find getting a work permit much easier, adds Rachel Banks, director of public policy at NAFSA: Association of International Educators, headquartered in Washington DC.
In his quest to determine whether his mobile lifestyle was beneficial for his career, Salguero-Gomez read many opinion pieces, but he struggled to find concrete data on the subject. He has since developed his own survey to explore whether mobility confers greater productivity (calculated by the number of one's publications) and what cost it imposes on happiness (measured by perceptions of work–life balance).
His preliminary results, he says, show that researchers who travelled during the master's and PhD stages of their careers have published fewer papers compared with their non-mobile counterparts, and that those who moved during a first and second postdoc stint have published more.
The clearest-cut cases of mobility benefits involve scientists who relocate from economically disadvantaged nations. In 2001, Fernando Colchero moved from Mexico to the United States to start his PhD at Columbia University in New York City. It turned out to be a fairly bumpy ride — a year into his programme, he found himself relocating again to follow his supervisor to Duke University in Durham, North Carolina. Soon after, a collaboration he had been developing for his PhD research on tigers in India fell through, and he switched supervisors entirely. He finally finished his PhD in 2008, two years later than he had hoped. The setbacks were frustrating, but Colchero reckons that overall, he still came out ahead. "The direction my career took was only possible because I left Mexico."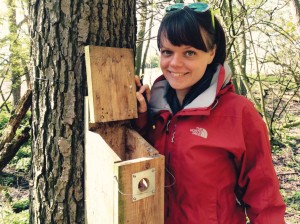 In 2008, he and his wife accepted postdoc positions at the Max Planck Institute for Demographic Research in Rostock, Germany. This move, he says, was less challenging than his first — he was used to acclimatizing to a different culture and had no teaching responsibilities; as a result, he was able to focus on experiments, and his research output soared. His next move took him to the University of Southern Denmark in Odense, where he now works as an assistant professor, and he hopes to attain a tenure-track position soon. Although he would like to remain in Denmark, he is applying to positions outside the country, just in case.
PhD students and postdocs generally move abroad in search of opportunities, but developing networks in unfamiliar countries takes time and energy. In 2012, economist Guiseppe Scellato at the Polytechnic University of Turin in Italy worked with his colleagues to build on data from their initial GlobSci survey. They showed that mobile scientists develop broad networks that span continents and age groups, which could ultimately benefit their careers (G. Scellato, C. Franzoni and P. Stephan Natl Bur. Econ. Res. Working Pap. Ser. 18613; 2012).
Duan Biggs, a postdoc in ecology and environmental science at the University of Queensland, spent a year doing research in Chile so that he could learn Spanish. Like Colchero, Biggs faced some initial setbacks. Thanks to commmunication snags and issues getting in touch with the right people, it took him a long time to get access to his lab after typical work hours, and language-barrier problems prolonged his apartment search for two months. "But looking back, moving abroad was a really fantastic decision," he says. "My scientific capacity and career really took off." He is forming collaborations with researchers across South America, his native South Africa and Australia.
Many scientists go through an unstable period as they search for a home, adapt to a culture and, sometimes, learn another language. Just the prospect of shifting countries can be unsettling. "The toughest thing about moving abroad is making the decision," says Owen Jones, an evolutionary biologist at the University of Southern Denmark, who held three consecutive UK postdoc positions from March 2005 to December 2009. But moving away from one social network and forming another has benefits, he says. "Because I've also changed research fields a lot, I have a very broad network, which means forming collaborations is much easier."
Being able to adapt to an unfamiliar situation is a key survival skill for the mobile academic (see 'How to cope with relocation'). "Some days will be tough and you won't be happy about your decision to move," says Jones. "You will probably have misconceptions about what things will be like." He experienced this when he moved to Germany after being told he could get along fine speaking only English. That might have been true in a big city such as Berlin, he says, but when he moved to the small town of Rostock, he was forced to learn German.
Jones's partner, Julia Barthold, a recent PhD graduate who models animal populations, has moved several times for scientific posts. A part-time research assistant at Max Planck, Rostock, she is seeking work in the private sector and the couple are considering their next move. They have also postponed having children. "Moving to Denmark with Owen was strategic: they've got a great social system that supports young families," she says. But the pair recently learned that Owen's position is not as permanent as they thought, and they are weighing the personal costs of another move against the professional benefits. "We've become a nomadic team — entirely self-reliant and self-contained," she says. "It's difficult to build networks of friends and maintain them if you're moving every year."
Claudio Quilodrán is maintaining his connections in Chile while he works towards his PhD at the University of Geneva in Switzerland. He is carrying out his ideal project: investigating the biodiversity lost as a result of invasive species and cross-species breeding. But he knows that his time abroad is limited. A condition of his scholarship from Chile is that he move back within two years of finishing his PhD — and he wants to make sure his South American connections stay strong. "Every time I go home to visit family, I also make sure I visit my old MSc professor," he says.
Roving scientists may really reap their rewards when they come home, says Stephan — as can the country to which they return. "Returnees are likely to continue to collaborate with scientists in the country where they trained and thus provide a means of diffusion of knowledge in the home country," she says. They also train new generations of scientists, passing on knowledge gained from different countries and cultures.
That rings true for Mehmet Somel. He moved from Ankara, Turkey, to the University of Leipzig, Germany, for his PhD, and then to postdoc positions at the CAS-MPG Partner Institute for Computational Biology in Shanghai, China, and the University of California, Berkeley. Now, he has returned to Ankara as an evolutionary biologist at the Middle East Technical University, from which he earned his undergraduate and master's degrees. "Biology in Turkey is relatively underdeveloped compared to other disciplines, especially evolutionary genetics," he says. "I wouldn't have been able to get the training and tools I needed to contribute without going abroad."
The benefits of working abroad in three highly diverse cultures continue to accrue. "I am still collaborating with nearly all the people that I worked with," Somel says. Not only that, but he had the opportunity to see how different laboratories were managed. "I could take away what I learned from each one and apply them to my lab in Ankara."
But not everyone returns. Colchero opted to move from Mexico to the United States because that was where he could pursue the studies that most interested him. He has considered moving back to Mexico at several points in his career, but it is looking less likely, he says. "The economic climate has made it almost impossible to get a job in academia. So we've decided not to return." His is a common tale: a 2011 study found that although one in eight of the world's most highly cited scientists from 1981 to 2003 were born in developing countries, 80% of this fraction worked in developed countries, mostly the United States (B. A. Weinberg J. Dev. Econ. 95, 95–104; 2010).
Every researcher who relocates recounts a different experience, and the choice of whether to move comes down to weighing the odds. For Biggs, the pluses win out: being mobile as a researcher might affect one's productivity in the short term, he says, "but when you're looking longer term, you know that it will benefit you in the end".
Related links
Related links
Related links in Nature Research
Related external links
About this article
Cite this article
Gould, J. Mobility: A strategic move. Nature 522, 245–247 (2015). https://doi.org/10.1038/nj7555-245a
Published:

Issue Date:

DOI: https://doi.org/10.1038/nj7555-245a