Expediting visa approval helps countries to attract the best researchers, says Conor O'Carroll.
Encouraging and facilitating mobility among scientists helps both the researcher and the country thirsty for talent. Indeed, the success of the €70.2-billion (US$95-billion) Horizon 2020 European Union (EU) research programme, set to be launched on 11 December, hinges on bringing researchers to Europe from around the globe. And yet obtaining a visa, the key to being mobile, can be a major challenge. Ireland's experience with smoothing the visa process shows one way to make the system more efficient while maintaining border security.
The EU has 28 member states, and negotiating their immigration procedures can be difficult. Eliminating differences has been a core part of European Research Area policy, and in 2005 Europe-wide legislation was introduced to ensure fast-track immigration for international researchers through the 'scientific visa'. All EU countries except Ireland, the United Kingdom and Denmark were obliged to implement this fast-track visa, but the system has been put in place with varying levels of enthusiasm and effectiveness. Ireland recognized the potentially positive impact of the scientific visa and voluntarily introduced it in 2007 to attract more researchers.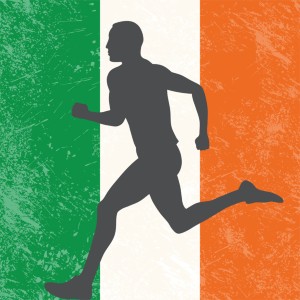 Ireland's largely successful system can serve as a model for other nations. Although Ireland aspires to be a research hub, its economy remains fragile, and science funding is tight. Ireland cannot afford to stymie the movement of talent with cumbersome visa protocols.
We use a secure online verification system that links immigration services with embassies around the world, and we have a simple application procedure to reduce bureaucracy. The online system means that after applicants obtain research jobs in Ireland, they can get visas for themselves and their families within days, rather than the previous six to eight weeks for the scientists and up to a year for their families. Scientists used to have to pay €1,000 (US$1,300) per year for a work permit; it is now free. Ireland implements the visa through its EURAXESS office — one of 200 offices across Europe providing advice and support for mobile scientists — based in Dublin, at the Irish Universities Association (of which I am the research director).
Over the past 6 years, 1,750 researchers from 80 countries have come to Ireland using the fast-track scientific visa. Half of them came from China, the United States and India. How do we know that the changes have made a real difference? In March, EURAXESS Ireland carried out a survey of more than 300 researchers with scientific visas, the first such survey by any European country participating in the scheme. Of those surveyed, 84% were still working in Ireland; 27% had found employment in the areas of information and communications technology, and 26% in computer and life sciences.
Fifty-three per cent of the respondents said that the fast-track visa was very important when deciding to proceed with a job in Ireland. The survey also revealed that 23% of researchers would definitely not have come to Ireland if the fast-track visa scheme had not been in place.
Policymakers and those keen on building a nation's scientific reputation often assume that facilities and staff are the crucial factors for drawing in researchers. However, our survey shows clearly that the immigration process is key to decision-making. The story is likely to be the same for other countries that are working to increase their scientific excellence by attracting researchers.
Competing for international scientific talent is a challenge. Nations such as Ireland that have invested heavily in science only in the past decade have to compete against international leaders including the United States and the United Kingdom. Providing an easily accessible, fast-track visa can make a real difference.
Related links
Related links
Related links in Nature Research
Related external links
About this article
Cite this article
O'Carroll, C. Fast-tracked talent. Nature 503, 303 (2013). https://doi.org/10.1038/nj7475-303a