Biotech companies are struggling, and jobs in the sector are becoming scarce, according to one analyst.
"Companies are downsizing, just to extend the limited cash that they have. Peter Winter"
Three months after the global biotechnology market announced its first profitable year, the market has taken a "pounding", according to a venture-capital expert. The resultant restructuring of biotechnology companies means that jobs in the industry will remain scarce well into 2010 — even at firms that have successful products on the market and a promising pipeline.
Steven Burrill, chief executive of Burrill & Company, a venture-capital firm and merchant bank based in San Francisco, California, says that despite a profitable year last year, the biotech industry has a bleak job outlook for the next 18 months. "The driver of jobs in the industry has less to do with profitability and more to do with the capital markets, which are extraordinarily messy," he says. Biotech companies are struggling to raise enough money to operate. Borrowing is also difficult, owing to the credit crunch that precipitated the stock-market fall, he says.
"Even if you have a fabulous product pipeline, it's no good if you don't have the money to develop it," says Peter Winter, the company's director of communications. Companies that have a steadily dropping value have no money to pay for new research or to hire employees, Winter explains.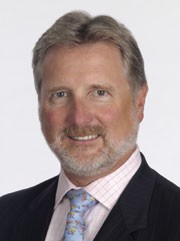 A report published by Burrill in March, called Biotech 2009: Life Sciences — Navigating the Sea Change, found that at the end of 2008 there were 356 public biotech companies in the United States, and 44 had a market capitalization (the value of a company based on its shares) of more than US$1 billion. But by the start of this month, there were only 344 public biotechs. And last year was one of the worst ever for biotech initial public offerings, with only one biotech offering its stock to the public for the first time, for $6 million. Even in a down year, about ten companies usually enter the market, and each is typically valued at $20 million. And 120 publicly traded companies were operating with less than six months of cash — almost twice as many as in 2007. As a result, 90 biotech companies are now restructuring — pursuing mergers and layoffs, says Winter. "Companies are down-sizing, just to extend the limited cash that they have," he says. "It's not a good time to be looking for a job."
There could still be jobs, however, just not with conventional companies. Small new firms are increasingly going 'virtual' — retaining only a few management staff and outsourcing their other functions to consultants, external managers and clinical-research organizations. People working in these roles will be able to pick up some of the lost opportunities from within biotech companies. "If you're not going to do it in-house, someone else has to do it," Winter says. The Biotech Industry Organization and the Pharmaceutical Research and Manufacturers of America, both in Washington DC, declined to comment on the Burrill reports and their employment implications.
About this article
Cite this article
Smaglik, P. Biotech job projections bleak. Nature 458, 1062 (2009). https://doi.org/10.1038/nj7241-1062b
Comments
By submitting a comment you agree to abide by our Terms and Community Guidelines. If you find something abusive or that does not comply with our terms or guidelines please flag it as inappropriate.