SPOTLIGHT ON WOMEN IN SCIENCE
For she's a jolly good fellow
Creative ways to support women in science could increase their presence and improve retention.
"We have to stop thinking about this as something that we can just flip a switch and solve. Everyone has to make a conscious effort. Gerlind Wallon, manager of the EMBO Young Investigator Programme"
WHEN Jennie Lill recently advertised a senior position at Genentech, the pharmaceutical company where she works, she was inundated with responses. The problem was, only nine out of the hundreds of applicants were women. "I really had to use all of my contacts to get more women to interview," she says. "And in the end, when there's just not that pool of applicants, there's only so much you can do."
Lill's efforts were part of a recent initiative to increase the number of female scientists at the company, under which managers must ensure at least 30 per cent of interviewees for any position are women. It's progress, says Lill, but the dearth of female applicants highlights deeper gender imbalances in scientific professions.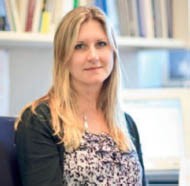 There has been a sharp increase in the number of women completing science undergraduate and graduate degrees over the last few decades — in most fields women now represent around half of PhD recipients in both the EU and the US. Yet the employment statistics for women scientists continue to lag. According to the European Commission's latest "She Figures" report, 47 per cent of all PhD graduates in the EU were women in 2010, but only 32 per cent of all scientists and engineers were women. The National Science Foundation (NSF) has found similar disparities: women held fewer than 25 per cent of full-time professor positions in the US in 2010. "We invest a lot in training these women and I find it very disappointing when they leave science," says Susan Gasser, director of the Friedrich Miescher Institute for Biomedical Research, in Switzerland.
The causes for drop-off between education and career are myriad. The challenges of balancing home-life with science are often cited in surveys as a disincentive, but that's just part of the story. Studies are increasingly finding that implicit biases, as well as a lack of female mentors, also play a part.
To counter the imbalance, universities and companies are taking a hands-on approach. At Genentech, in addition to the recruitment targets, a women's professional group and series of women speakers has been developed. At other institutions, flexible maternity leave policies or assistance with childcare have helped balance family life and work. Mentorship programs, women-only awards, and management classes strive to help increase the number of women scientists in leadership positions.
Tipping the balance
At the Alexander von Humboldt Foundation in Germany, the head of strategic planning Ulrike Albrecht is all too familiar with what works and what doesn't. The foundation offers fellowships that allow international researchers to move to Germany to launch an academic career there, but that often means uprooting families. "We are dealing with mobility and the real challenge is optimizing the living situation of women with families," says Albrecht.
The Foundation has fought for additional funding money from the government to cover the cost of kindergarten for children, has made policies on maternity leave more flexible, and has developed programs which help researchers find affordable housing, childcare, and jobs for spouses.
At the European Molecular Biology Organization (EMBO), similar measures are in place. Fellowships can be extended from two to three years for parents needing a slower pace of work, and daycare and dependent allowances have been added to stipends. "I think these kinds of things need to be the norm," says Gerlind Wallon, manager of the EMBO Young Investigator Programme and the Women in Science actions.
The L'Oreal-UNESCO Awards for Women in Science have taken an even broader approach, letting women use their prize money for any purpose, even if it's not research related. Often this means using the money to pay for childcare or housing. Past winner Silvia Giordani says the award was of immediate benefit to her career. "The prize has really boosted my confidence and has opened up some excellent opportunities with new collaborators," she says.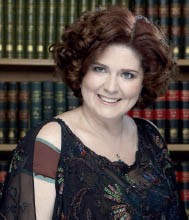 But Albrecht is "totally convinced" more needs to be done to help scientists — male and female — balance their work and home life, especially at universities and research institutions.
Rising to the top
Confidence levels are another problem. For instance, women don't tend to ask for as much as men do, says Wallon. "This is very generalized, but women tend to have a different attitude toward negotiations than men. Women get, on average, smaller grants because they ask for less in the first place."
To address this, EMBO is designing management courses aimed specifically at women. Their general lab management courses have been in place since 2005, but, "it became very clear that women are facing specific obstacles," says Wallon, "and we felt that it would be best to handle this in separate courses."
The first women-only course will run this year, and Wallon hopes that it will empower female scientists to step into leadership roles by increasing their confidence.
Joanne Kamens, executive director of the biological repository Addgene, thinks such confidence — as well as the capacity and opportunity to take on leadership roles — can also be built through strong mentoring programmes. "Men have been sponsoring and mentoring each other for a long time," she says. "Women have seemed to think that sponsorship was sneaky, that you're not really getting ahead if you accept help." Establishing programmes where women are taught how to become mentors and encouraged to build networks will give them the know-how and the connections to succeed as scientific community leaders.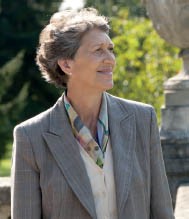 On the other hand, quotas for high-level positions are viewed by many as lacking merit. "Sticking a woman on every committee is just not helpful," says physicist Athene Donald at the University of Cambridge. The effort does little to increase numbers of women in mid-level positions, and also puts the few women in some fields under time constraints when they are asked to be on numerous committees simply to fill a quota. Donald has introduced changes at Cambridge, however, which she thinks make it easier for women to be promoted. Scientists can invite comment on their application materials by an outside party, and researchers can now apply for promotions themselves, rather than rely on a nomination.
Confidence from the bottom up
Universities hoping to help women prosper in science are also focusing on instilling confidence, leadership abilities, and networking skills in coming generations.
At the women-only Barnard College in New York, funding from NSF, the Howard Hughes Medical Institute, and the Andrew W. Mellon Foundation is helping the school develop new science curriculums, offer hands-on research opportunities, and retain women faculty members. "All the STEM departments here are chaired by women," says Abigail Feder-Kane, Barnard's senior director of institutional support. "I think that says something to women students. These young women get the sense that they belong in science."
At the University of Connecticut, female undergraduates in a residential science program are offered lectures by practicing scientists, career advice, and the opportunity to mentor each other. Yale University has an even broader approach, integrating mentoring at all career stages into their Women in Science at Yale (WISAY) group. Graduate students mentor undergraduates, while professional scientists offer career advice for graduate and postdoctoral students.
Unspoken biases
Such initiatives help motivate young female scientists to stick with science, but what about the obstacles they face later? In one recent study on gender bias in science, Yale researchers found that both male and female professors in the US were more likely to hire someone if they thought the applicant was a man, even if they had identical credentials to a female candidate. The professors, who were all given the same application materials except for the fact that half of them were told the applicant was called John, and the other half Jenny, also proposed a higher starting salary for the man, on average $30,328 compared with $26,508.
It is diffcult to launch initiatives that specifically target such unspoken biases or change an underlying culture, says Gasser, but becoming aware of them, and including them in discourse about women in science, are the first steps. "Our ideas of gender roles in society are part of what's preventing the numbers in certain positions and fields from changing," says Wallon. "And we have to stop thinking about this as something that we can just flip a switch and solve. Everyone has to make a conscious effort."
So while the culture of science — the competitiveness, the long hours, and the implicit gender biases — may be slow to evolve, institutions and individuals can continue to strive to address issues that can be fixed more immediately.
About this article
Cite this article
Spotlight on Women in Science. Nature (2013). https://doi.org/10.1038/nj0406
Comments
By submitting a comment you agree to abide by our Terms and Community Guidelines. If you find something abusive or that does not comply with our terms or guidelines please flag it as inappropriate.