[First published on 18 December 2020; Nature India Spotlight on Odisha]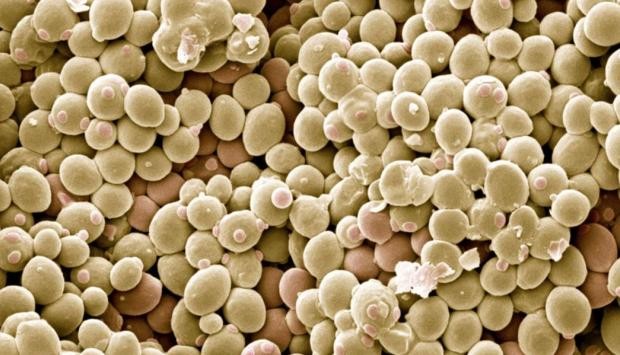 The rapid growth of a biotechnology-led innovation ecosystem has been a major contributor to the global bioeconomy in the last 20 years. In India too, innovations from research institutes, entrepreneurs, start-ups and industry are steering the growth of the biotechnology ecosystem. A number of new government policies and mission programmes, including 'Make in India', 'Start-up India', 'Ayushman Bharat' and 'Swachh Bharat' have fuelled the development and validation of indigenous sustainable technologies.
Through the last decade, India's start-up culture has blossomed in the science hubs of Hyderabad, Chennai, Pune, and the National Capital Region (NCR). Now, the country's second-tier cities are embracing the innovation, technology and entrepreneurship ecosystem.
Among them is Odisha's capital city, Bhubaneswar, one of India's premier education hubs. A number of large institutes — Indian Institute of Technology, Institute of Life Sciences, Institute of Minerals and Material Technology, Regional Medical Research Centre, National Institute of Science Education and Research, All India Institute of Medical Sciences, Orissa University of Agriculture and Technology, LV Prasad Eye Institute and KIIT University — add personnel to a substantial skilled workforce. However, until recently the city had no cluster-based framework to maximize cross-disciplinary scientific collaborations that could translate their research insights into applications and fuel a start-up ecosystem. Technology business incubators are needed to develop a conducive ecosystem for technology-driven research that can be commercialized.
Despite a wealth of natural resources, Odisha, a state of 42 million people on India's eastern coast, suffers from the problems of poverty. The state has faced several developmental challenges over the years, including political unrest, large pockets of extreme deprivation, social disparities, and natural disasters, as well as relatively less fiscal activity compared with other Indian states. Despite these challenges, Odisha has demonstrated significant commitment in addressing many aspects of public health, such as reducing maternal and child mortality rates, improving nutrition indices, and sustainable agriculture and aquaculture, among many others.
In a visible shift towards translational research in Odisha, an increasing number of technologies are being developed into commercial products. The time has come for the state to develop affordable sustainable technologies that can address global problems through industry-academia interaction, start-ups, and small and medium enterprises (SMEs).
A growing hub
Innovation is critical to the development of technologies that can find solutions to national challenges and develop affordable products for the social sectors. India's Department of Biotechnology and the Biotechnology Innovation (BIRAC) is visibly transforming Odisha's innovation ecosystem.
The Odisha government's Biotech Policy 2018 provided a slew of incentives for the biotechnology sector. The 'Startup Odisha' programme kicked off by the state government in 2016 has nurtured more than 780 start-ups. Scouting for grassroots innovations, another programme has created an entrepreneurial environment for more than 10,000 scholars in 50 institutions of the state. New hubs at the Foundation for Technology and Business Incubation (FTBI), National Institute Technology, Rourkela; SSU Innovation; the incubation centre of Sri Sri University; and the IT, Bhubaneswar incubator are creating start-ups and spin-offs of global relevance.
Hyderabad-based Bharat Biotech is developing a biotechnology park in the capital, Bhubaneswar, on a 26-hectare site, which will include a vaccine manufacturing plant.
There's a surge of interest both by innovators and start-ups in Odisha to apply for innovative prototyping grant opportunities in biotechnology. Many innovative projects implemented in the state are focused on finding fixes for societal problems. To further strengthen the ecosystem in Odisha, India's Department of Science and Technology has granted a centre of excellence in incubation in the area of digital health and precision agriculture at KIIT Technology Business Incubator and and Technology Enabling Centre (TEC) at KIIT University. Bhubaneswar is now ready to set up the Bhubaneswar City knowledge and innovation cluster (BCKIC), supported by the Principal Scientific Advisor (PSA) office to the government of India. This entity will provide a platform for various institutions of Bhubaneswar, industries, policy-makers, innovators, startups and NGOs to work on various local problems and build affordable solutions.
Combating malnutrition
Over the past few years, Odisha has performed better than the seven other weaker socioeconomic states of India (grouped together as the Empowered Action Group States) in reducing undernutrition. However, despite progress in child and maternal mortality indicators, Odisha continues to have high levels of malnutrition.
Many start-ups in Odisha are working on vital questions in the area of nutrition and maternal and child health. Some successful interventions include reducing anaemia and developing a hydrogel-based, slow-release iron jelly candy, which serves as an alternative for iron/folic acid (IFA) and Vitamin C tablets.
From food-grade microorganisms to use of trace metals for industrial production of fortified foods, the Startup Odisha programme is nurturing biotechnological innovations that have a direct effect on the state's food and nutrition security. Products such as safe baked goods developed with microbial enzymes and locally manufactured fortified foods are being considered for inclusion in the Public Distribution System (PDS) as well as school mid-day meal schemes. By making these tweaks, small innovators could help provide affordable nourishment to large underserved communities in Odisha and pockets of rural India.
Sustainable agriculture
A new generation of young researchers and start-ups are testing innovations to reduce post-harvest losses, and use of organic fertilizers and pesticides in farming. Some others are making interventions in preserving nutrition quality of seasonal vegetables, smart packaging, smart farming techniques and machinery for higher agriculture productivity. Small farmers in rural India could benefit from affordable technology that allows them to rapidly analyse the nutrient and soil health of their land. A start-up developed a soil analyser that can test for macronutrients, micronutrients and fertilizer optimization and recommend standard systems for farmers. A similar agricultural innovation from an Odisha startup is a single-row multicrop seed sowing machine for groundnuts, maize and pulse seeds, especially for small farmers.
Solutions for tropical diseases
Several Odisha start-ups are digitizing healthcare products and services through artificial intelligence and machine learning technology, making rapid detection kits for emerging pathogens, accurate diagnosis of disease stage and prognosis and, point-of-care diagnostics with a single device for multiple infectious agents. In a digital world, start-ups are connecting patients with specialist doctors at major multispecialty hospitals in Odisha. A technology-enabled start-up from Odisha translating state-of-the-art interdisciplinary research into medical devices and healthcare interventions, recently received global acclaim.
Despite a thriving biotechnology research scene, Odisha has not seen many academic entrepreneurs. A very small segment of the biotech sector in the state is focused on innovative R&D, aimed at manufacturing novel products. The state needs a stronger co-evolving network of institutes, companies, universities, and private capital to steer biotech innovation forward.
The impact of each of these innovations is significant and many have progressed to the validation and commercialization stage. The state needs to nurture this growing innovation ecosystem and connect its academic clusters to similar ventures elsewhere. Odisha's biotechnological best practices can be extrapolated to similar low-income settings that need technological interventions to meet their grand challenges.
The authors are from the KIIT Technology Business Incubator, KIIT (Deemed to be University), Bhubaneswar, Odisha, India.