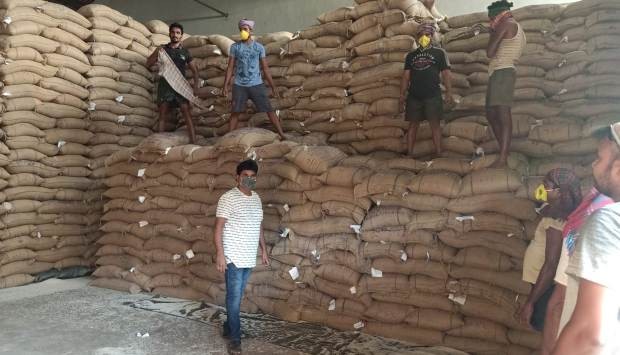 Amidst the world's largest lockdown to check the spread of the novel coronavirus, India today announced easing restrictions for the agriculture sector from 20 April 2020. The lockdown exit would allow farmers to harvest standing crops that may feed a population of over 1.3 billion and support traditional exports.
Among the world's largest producers of rice, wheat, sugarcane, cotton, vegetables and milk, India was faced with a tough agrarian challenge as farming activity halted following the lockdown on 25 March 2020, just ahead of the harvest and sowing seasons.
Earlier, Prime Minister Narendra Modi unveiled a package for the economically backward sections promising to provide free foodgrains to 800 million beneficiaries under the National Food Security Act (NFSA). Along with their existing monthly entitlements of 5 kg of subsidised food grains, these beneficiaries will be given an additional 5 kg food grain free for three months (April to June 2020).
The Food Corporation of India (FCI) has swung into action to transport at least 10 MT of food grains every month from India's grain surplus states such as Punjab, Haryana, Madhaya Pradesh, Chhattisgarh, Odisha, Andhra Pradesh and Telangana to grain deficit states such as Uttar Pradesh, West Bengal, Bihar and Karnataka. Under the world's biggest food security programme, FCI procures and supplies around 60 million tonnes (MT) of rice and wheat grains annually.
A nutritious basket
Agricultural scientists say though India has enough stocks of food grains to meet any eventuality triggered by the pandemic, it is time to enlarge the food basket to crops such as sorghum and millets to not just ensure future security but also immunity-providing nutrition.
"We should also enlarge the purchase and Public Distribution System (PDS) so that whatever we purchase from the farmers can be distributed," says Monkombu Sambasivan Swaminathan, father of India's 'Green Revolution' responsible for exponentially increasing the wheat and rice production of the country in the early 1970s.
Swaminathan says merely providing food security will not be enough. The country needs to move swiftly to provide 'nutritional security' to a large mass of people. While around 800 million people are provided with 'calories' through NFSA, the focus should now shift to production and consumption of pulses, oil seeds, vegetables and other commodities such as fish and eggs, he told Nature India .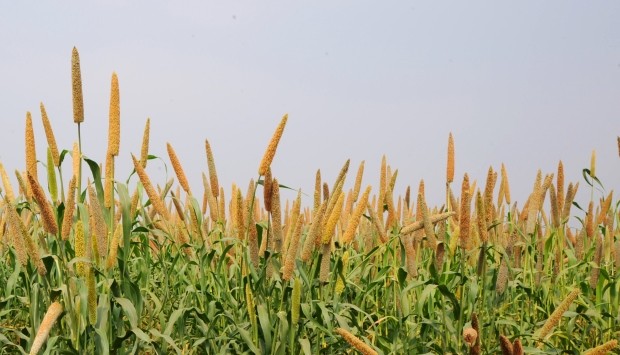 India is also among the global leaders in the production of pulses, legumes and millets, which are rich sources of nutrition. The COVID-19 pandemic now necessitates nutritious food for the masses more than ever, according to Rajeev Varshney, Research programme Director for Genetic Gains at Hyderabad-based International Crops Research Institute for the Semi-Arid Tropics (ICRISAT). "It's high time to include other coarse cereals as they are highly nutritious. We need to keep our people healthy and with stronger immune systems," Varshney told Nature India.
Securing food for a mammoth population would require solving the problems of 140 million farm families, mostly small and marginal. "Give small farmers enough incentive to continue in agriculture. This is particularly important for young farmers -- they should feel that agriculture is technologically interesting and also economically rewarding," Swaminathan, who chaired the National Commission on Farmers set up in 2004 to assess the extent of India's agrarian crisis, said.
India's rich genetic resources, distinct agro-climatic zones and rainfall variations provide a unique landscape to optimise the use of available land. The coronavirus pandemic provides a fresh perspective and many lessons for agriculture, Varshney says."With shrinking natural resources such as arable land and increasing vagaries of climate change, we must accelerate the development and adoption of varieties that promise higher gains in farmers' field," Varshney says.
Calamity-proofing agriculture
Swaminathan says India must now have an early warning system network to understand early on any likely damage to crops, either because of the weather, climate, drought, floods or pests or pandemics such as COVID-19.
The lockdown in India saw thousands of migrant laboureres engaged in agriculture, go back to their villages. "The labourers have gone home and this poses a challenges to the farmers, the procurement, storage and marketing," Swaminathan says. He suggests that such an eventuality could be avoided by adopting some of the policies pioneered by Varsghese Kurien, responsible for India's 'White Revolution' steeped in the concept of cooperatives in milk procurement. "Community harvesting, community storage, community marketing and the government ensuring that fair price is given. We should do the same thing in agriculture," he suggests.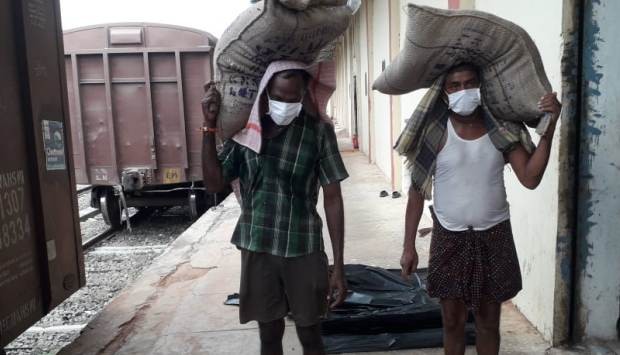 In order to tide through any COVID-19 related insecurities, India must ensure an operational food supply chain, pay smallholding farmers in advance for uninterrupted farming operations and avoid any price inflation of farm products, Varshney says.
India's vulnerable populations should come out of the pandemic without facing an unmanageable nutritional challenge, Varshney says. "This is a good time to strengthen the country's national nutrition programmes and ramp up support from local level NGOs and workers," he adds.
Varshney emphasises that it is also a good time to revisit India's agricultural research policies. "We can develop new and better varieties through genomics-assisted breeding. But there should be supportive policies to accelerate the release of new crop varieties in the national system."
[Nature India's latest coverage on the novel coronavirus and COVID-19 pandemic here. More updates on the global crisis here.]