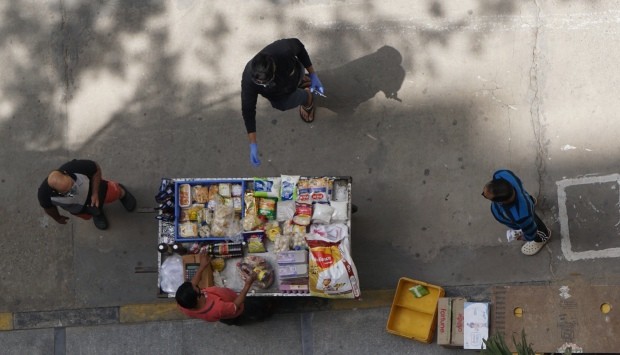 Amidst the world's largest lockdown, India's scientists are racing to find interdisciplinary solutions in the country's high-stakes fight against the novel coronavirus pandemic.
With an unprecedented demographic challenge at hand – that of keeping over 1.3 billion people infection free – and struggling with traditionally limited budgets allocated to science, the country's scientists have deployed themselves overtime to provide small and big solutions – from predicting statistical trends and making mathematical models to developing rapid paper-based test kits and low-cost ventilators.
Some are even mass producing masks and hand sanitisers while others repurpose drugs and ambitiously work towards a vaccine to flatten the curve of the disease.
Soon after Prime Minister Narendra Modi announced a 21-day nation-wide lockdown (from 25 March 2020), India's Department of Science and Technology set up a COVID-19 Task Force to hunt for promising leads in its R&D labs, academic institutions, start-ups and small enterprises. Of the 200 proposals this task force received, DST has now identified 20 for swift funding to scale up promising products in diagnostics, drugs, ventilators and protection gears.
"We mapped their supply along with that of breathing aids, disinfectant systems, rapid inexpensive diagnostics and monitoring technologies, and will try to match the demand," DST secretary Ashutosh Sharma told Nature India .
In Bengaluru, the Department of Biotechnology's bioincubator Centre for Cellular and Molecular Platforms (C-CAMP) quickly catapulted a technology accelerator in partnership with the United Nations Health Innovation Exchange (UNHIE) and the non-profit firm Social Alpha to help innovators, startups and entrepreneurs with breakthrough innovations. C-CAMP CEO Taslimarif Saiyed says innovators will be able to take full advantage of an ecosystem of scientists, regulators, investors and industry in "closing last-mile gaps in commercialising their technologies".
Faced with the public health emergency, a group of scientists have urged the government to devise measures that can bolster coronavirus-related research in India. "During this lockdown, we request the government to keep those research laboratories operational which are working on finding a cure for the disease," the scientists said in a joint statement on 31 March 2020. "Many scientists are attempting to create social awareness about the disease. We urge the government to take advantage of the resources and expertise available within the scientific community," the statement said.
Rapid testing
India has been criticised for its poor mass testing capability owing to a scarcity of COVID-19 testing kits. The government has now created a multi-agency empowered committee to speed up research and development decisions in view of the critical need to increase testing facilities for COVID-19.
Scientists at the CSIR- Institute of Genomics and Integrative Biology (IGIB) may have found a solution that can be scaled up to meet this urgent need for testing. A team led by Souvik Maiti and Debojyoti Chakraborty have designed a paper strip-based testing assay that can detect the viral RNA of the novel coronavirus SARS-Cov-2 within an hour. "Expensive Real Time PCR machines currently used to test for the virus can be completely done away with, making any lab with a thermal cycler capable of performing this test," Chakraborty said.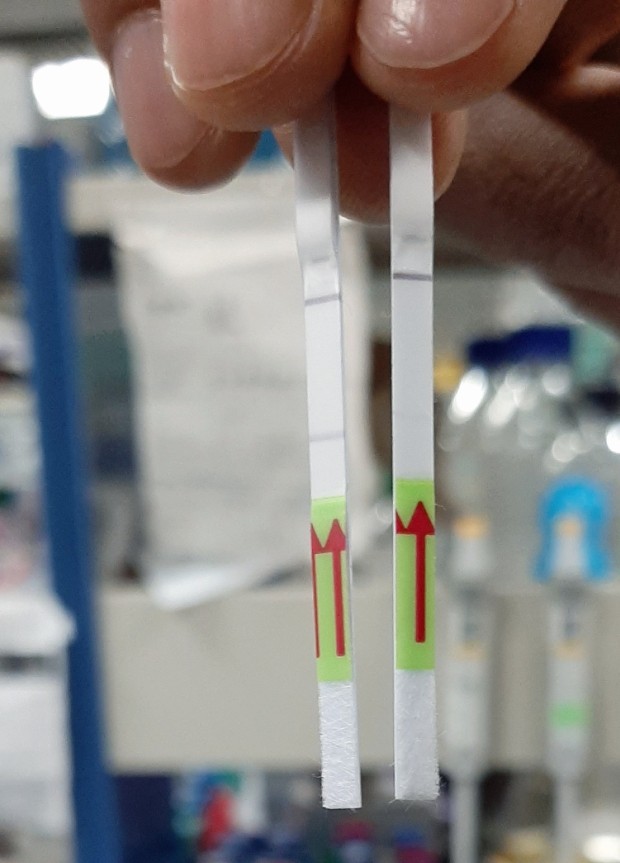 The paper-strip test uses the cutting edge CRISPR-Cas9 technology – the assay works by converting the viral RNA into DNA, amplifying it, and deploying the Cas9 complex to detect any genetic material of the virus. "It can work with very low RNA copies in the sample. The kit would cost less than Rs.500," Chakraborty said.
IGIB Director Anurag Agrawal said the premier genomics institute was also developing a 'sample to sequence' strategy, where test samples can be diagnosed by next generation sequencing (NGS). This could aid surveillance efforts to track the spread of the virus.
"Sequencing can strengthen genomic epidemiology, genetic variants linked with virulence, evolution and transmission pattern," says Rajesh Pandey, who is leading this genomics effort. His team is using a combination of sequencing platforms to meet the dual target of scale and sensitivity for any India-specific strain. "It is important to ascertain the genomic sequence of strain(s) prevalent in India vis-a-vis other geographical locations and symptom spectrum. This information would be important to correlate specific strains with virulence or aggressive nature of the virus, and tailor-make contingency plans for India," he says.
Pandey and colleagues are developing sequencing strategies, combining the number and length of sequences, for mass barcode-based screening. "It's a multi-pronged sequencing strategy, which in conjunction with other epidemiological data, would help public health authorities manage the outbreak and design potential regions or targets for screening," Pandey says.
Taming the virus
Another group of virologists at the National Institute of Virology in Pune is focusing its energies on how the virus interacts with its host by imaging virus infected host cells with ultrastructural tools. NIV Deputy Director Atanu Basu told Nature India that they are also trying to identify key cellular sites of replication, virus morphogenesis and development. "This will give us better knowledge to supplement studies by drug development groups," Basu says.
Basu's team was the first to image the novel coronavirus from an Indian patient using a transmission electron microscope. "Native images in clinical material can be very useful for pathogenesis studies," he says. NIV is looking to collaborate with structural biology groups and to pool resources, especially in the area of cryoEM, to study the replication and organization of this virus in depth.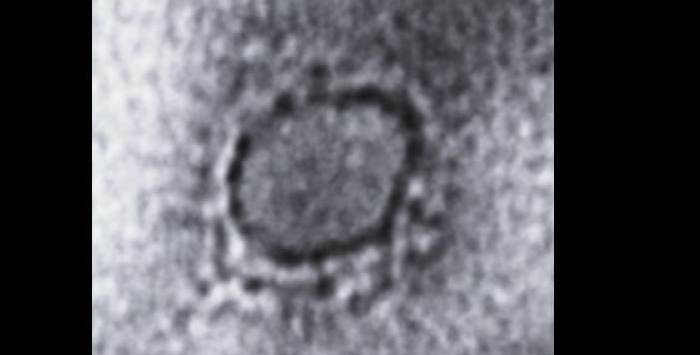 "We should prioritise development of in-vitro and in-vivo animal models for bioassays. Besides, we should aim at antiviral drug development through public-private partnership, creating biomarkers for disease severity," Basu says.
Epidemiology research should take centre stage at this point in the life of the pandemic in India, says clinician-scientist Gagandeep Kang. That would help understand where the disease has spread and to what extent. Kang, who is the executive director of the Translational Health Science and Technology Institute (THSTI) in Faridabad, says that her institution is working on an ELISA test for serological studies across the country which will essentially help understand how much the disease has spread in India.
"The Indian population is dense and there are so many poor people," she says. Social distancing, therefore, may be a difficult proposition. The first task should be boosting public health research to help control the spread. The next step should be research for developing additional diagnostic tools, drugs and vaccines, Kang says.
"We are also working on rapid diagnostic tests, which may take about three months," she says.
The Indian Council of Medical Research (ICMR) maintains that India will soon start manufacturing new serological testing kits. "We are hopeful that India will be able to develop at least one serological diagnostic testing tool in the next few months," the council's chief epidemiologist and communicable disease expert Dr R R Gangakhedkhar told Nature India .
Delhi-based National Institute of Immunology (NII) is procuring viral samples and blood from recovered patients. "We will analyse the antibody quality in the blood with an aim to develop an antibody-based therapy," says NII Director Amulya Panda. Studies are also underway on the spike protein of the novel coronavirus to develop a vaccine. "We have previously developed an immunomodulator for leprosy and are well equipped – from the laboratory to animal house and to the product development cell – to take a vaccine candidate from the laboratory to industry," he says.
Private enterprise
Beyond the action in government laboratories, technologists are devising interesting ways to arrest the spread of the virus. One such government-led effort is the 'Corona Kavach' app that can alert users when they come in proximity of a confirmed coronavirus positive person. Many state governments, including Maharashtra, Goa, Karnataka, Tamil Nadu and Kerala, have launched similar tracking apps.
Another team of researchers at the Indian Institute of Technology Delhi has developed an app that alerts user to a population suspected to be infected. "The app uses bluetooth technology to identify people who may have come within the range of two metre around a coronavirus-infected patient," says Vikas Upadhya, the lead researcher of the team. The secure server data can be analysed to identify, trace and monitor social distancing norms.
Private players are also chipping in to provide testing solutions. A Pune-based molecular diagnostics company Mylab Discovery Solutions developed the first COVID-19 testing kit in India and is producing about 200 kits a day, each kit capable of testing a 100 samples. "We are delivering these kits to government- authorised labs," says Gautam Wankhede, Mylab's director for medical affairs. The kit can give test results within 2.5 hours. The company's Executive Director Rahul Patil says in emergency conditions, they can ramp up production to enable 50,000 tests a day.
NovaLead Pharma, another company from Pune in Maharashtra, the state with the highest number of novel coronavirus infected people in India, has deployed computational technology for identifying existing drugs potentially effective against the SARS-Cov2 virus as well as for minimizing its impact on human body.
Through a complex and extensive computational study involving 2010 approved drugs and 30 potential viral and human targets, NovaLead has identified 42 existing drugs which may be helpful to patients at different stages of SARS-Cov-2 infection. "Use of existing drugs already approved by the regulators can offer a huge relief in the short to medium term, if found effective against Covid 19," says NovaLead CEO Supreet Deshpande.
[More updates on the global COVID-19 pandemic here.]