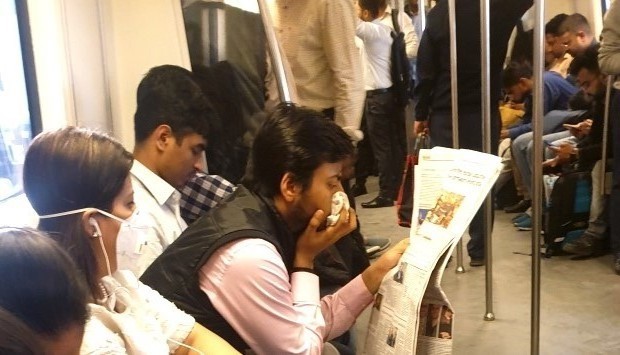 The total number of people infected with the novel coronavirus SARS-Cov-2 in India went past 100 on 15 March 2020. With two fatalities due to the virus thus far, the country seems to be pulling up its guards to arrest its spread. However, given a population touching 1.3 billion and an insufficient healthcare machinery, it is going to be an uphill task to curb the spread, experts say.
"India has pulled out all the stops as far as action on COVID-19 goes," Union Health Minister Harsh Vardhan assured a press briefing in mid-March. "We are moving with speed, scale and determination to contain the spread and mitigate the virus," he said. Many ministries, state governments, and public health professionals have been hustled into action to take on the challenge, Vardhan said.
India's Ministry of Home Affairs on Saturday declared that it will treat Covid-19 as a "notified disaster". The move would enable the states to spend larger chunks from their State Disaster Response Fund (SDRF) to fight the pandemic.
The novel coronavirus, which originated in China's Wuhan city in December last year, has spread to more than 100 countries infecting over 1, 20, 000 people.
Amp up testing
In order to flatten the rising graph of the virus, India needs an aggressive, swift and effective testing regimen, infectious diseases experts emphasise.
Clinician-scientist and professor in the Department of Gastrointestinal sciences at CMC, Vellore Gagandeep Kang has been vocal about the quick implementation of lessons learnt from earlier respiratory disease epidemics such as the SARS outbreak of 2002-03. "With respiratory viruses, limiting spread is hugely challenging even with screening procedures," she told Nature India . "We are testing at an increasing rate but that is limited to just a number of laboratories in the public sector. We need to make testing more widely available as we did with swine flu," she says.
Kang, also the executive director of Translational Health Science and Technology Institute in Faridabad near Delhi, points out that more trained people are needed on the ground to diagnose and measure infection and disease. Skilled workforce is also needed to gather and analyse data from flight trackers and thermal monitoring systems as well as to develop new tests.
"And then we need a responsive system that provides good diagnostic tests that are widely available and used," she says.
To lower the risk of transmission, the government is using the usual protocols of quarantine, cohorting, and infection control but only at its own facilities. "Right now the government facilities are coping but if numbers (of COVID-19 patients) increase we need to have safe transport facilities, beds, ventilators and many kinds of healthcare staff," Kang notes. For such an eventuality, policymakers must make resources available and facilitate systems to function in a coordinated fashion, she says.
The country needs to spruce up enough healthcare capacity to be able to accommodate coronavirus patients and manage them well, while not neglecting patients with other conditions "as happened in Ebola," she points out.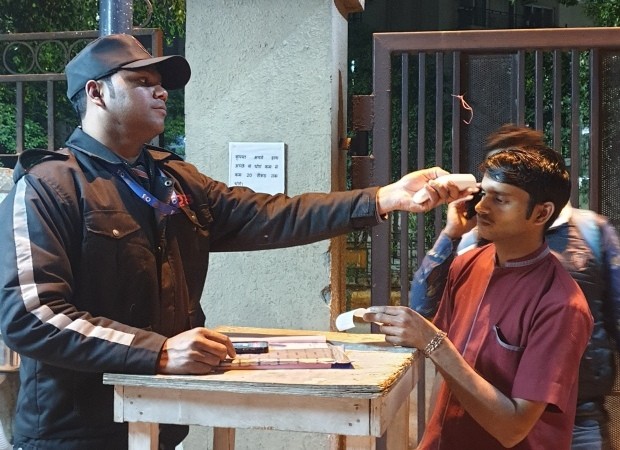 Providing efficient testing will be a major bottleneck in tackling the spread of disease, says virologist Shahid Jameel, CEO of the Wellcome Trust/DBT India Alliance."The Health Minister has declared that we have 100,000 tests available. These are enough for testing only 25, 000 to 30,000 people considering everyone is tested twice, and 8 to 10 contacts of each positive person are also tested," he explains. Jameel says India can accelerate testing by developing and standardizing test kits indigenously. "Technical knowledge is available in India. Testing should also now be opened up to private sector with confirmation by the nodal government lab," he feels.
Kang maintains that at least a few thousand real time PCR machines and the expertise needed in conducting real time PCR tests are available across the country. The capacity to expand testing for the novel coronavirus already exists in many government institutes, private laboratories and hospitals beyond the centres currently notified by the government.
There is also an apprehension that the number of cases reported is just a 'tip of the iceberg' as many with the virus may not have got themselves tested. "The current numbers reflect low testing. There could be people who go for testing and may have been denied," Jameel says. As of now, tests are being conducted mainly on people coming from affected countries and those who have had contacts with the affected persons, Jameel says.
Arrest transmission early on
The further spread of the outbreak is inevitable in India, Jameel feels. "All efforts should, therefore, be directed at flattening the curve to delay the peak of the pandemic as long as possible," he says.
Is is very hard though to predict how long it would take to contain the spread, he says. However, India does have the chance to control it better early in the game than later. "India is still early on the curve and the government has been sensible and urgent in handling it. We must, however wait for a few weeks to see the trends before predicting anything," he says.
In China and Italy, where the number of those infected has been very high, about 20 per cent of all COVID-19 patients need hospitalisation. Jameel says tackling the virus will need a strengthening of the public health infrastructure besides building capacity at the primary health centre and district hospital level to diagnose and treat zoonotic diseases. "India also needs to build research capacity to discover new pathogens and recognize emerging ones," he says.
Apex research body Indian Council for Medical Research (ICMR) is fully geared to handle a surge in numbers, its Director General Balram Bhargava says. "The government, scientists and the doctors have been working on a war footing," he told Nature India . Though the situation is currently under control in India, a lot depends on how the next few weeks pan out in the battle against the virus.
Maintaining that the mortality rate of the disease was around two per cent, Bhargava says the concerns for the healthcare machinery were the fast spread of the virus, its novel nature and absence of a vaccine for treatment.
Gautam Menon, a professor of physics and biology at Sonepat-based Ashoka University in Haryana, agrees that India has done a reasonable job of containment so far. "However, we have no estimates for possible community transmission that may have gone undetected. This is the elephant in the room," Menon, who has interests in public policy relating to infectious disease, says. According to him, India may already be beyond the stage of screening and contact tracing. "We may be on our way to the stage where more robust efforts at mitigation are required."
Menon suggests that the government should put more effort in emphasising the importance of social distancing. "The Government has set a good example so far with the Prime Minister withdrawing from Holi celebrations. We need to enforce this with all public events and exert social pressure to reduce numbers at marriages and festivals," he says.
At this stage, social distancing is the best way of delaying the rise in cases and spreading them out over a longer period, Menon says.
According to Chitra Pattabiraman, a molecular biologist at Bengaluru-based National Institute of Mental Health and Neurosciences (NIMHANS), India can learn from the South Korean model on how to slow down the spread of the virus right in the beginning. "Improved testing and transparency around the number of cases are important for slowing the pandemic down," she says.
[Nature India's latest coverage on the novel coronavirus and COVID-19 pandemic here. More updates on the global crisis here.]