Where is the small academic lab left in an era of big science and systems biology? Hypothesis-driven science is not dead, and new investigative structures will mate large with small science.
Access options
Subscribe to Journal
Get full journal access for 1 year
$225.00
only $18.75 per issue
All prices are NET prices.
VAT will be added later in the checkout.
Rent or Buy article
Get time limited or full article access on ReadCube.
from$8.99
All prices are NET prices.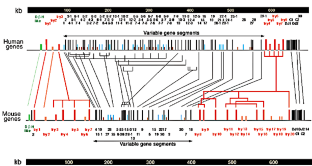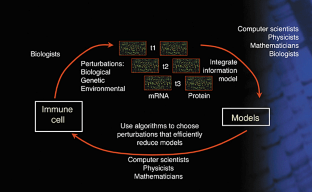 References
1

Cook-Degan, R. The Gene Wars: Science, politics and the human genome. (W.W. Norton & Company, New York, 1996).

2

Goldrath, A. W. & Bevan, M. J. Nature 402, 255–262 (1999).

3

Locksley, R. M., Killeen, N. & Lenardo, M. J. Cell 104, 487–501 (2001).

4

Human Genome Project Nature 409,745–964 (2001).

5

Human Genome Project Science 291, 1145–1434 (2001).
About this article
Cite this article
Aderem, A., Hood, L. Immunology in the post-genomic era. Nat Immunol 2, 373–375 (2001). https://doi.org/10.1038/87665