Abstract
The importance of autophagy in the generation of memory CD8+ T cells in vivo is not well defined. We report here that autophagy was dynamically regulated in virus-specific CD8+ T cells during acute infection of mice with lymphocytic choriomeningitis virus. In contrast to the current paradigm, autophagy decreased in activated proliferating effector CD8+ T cells and was then upregulated when the cells stopped dividing just before the contraction phase. Consistent with those findings, deletion of the gene encoding either of the autophagy-related molecules Atg5 or Atg7 had little to no effect on the proliferation and function of effector cells, but these autophagy-deficient effector cells had survival defects that resulted in compromised formation of memory T cells. Our studies define when autophagy is needed during effector and memory differentiation and warrant reexamination of the relationship between T cell activation and autophagy.
Relevant articles
Open Access articles citing this article.
Lina Sun

,

Yanhong Su

…

Baojun Zhang

Signal Transduction and Targeted Therapy Open Access 19 June 2023

Bei Li

,

Guohao Wang

…

Yunlu Dai

Nature Communications Open Access 02 May 2023

Yibin Cheng

,

Caixia Wang

…

Jingwen Luo

BMC Medicine Open Access 28 October 2022
Access options
Subscribe to this journal
Receive 12 print issues and online access
$209.00 per year
only $17.42 per issue
Rent or buy this article
Prices vary by article type
from$1.95
to$39.95
Prices may be subject to local taxes which are calculated during checkout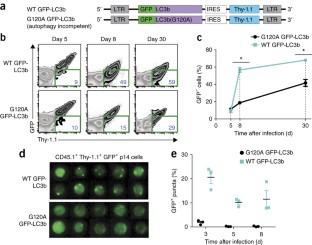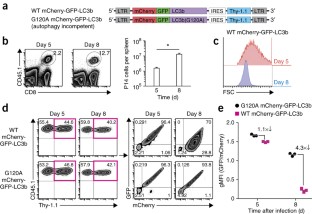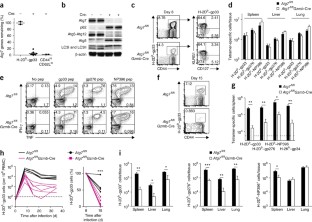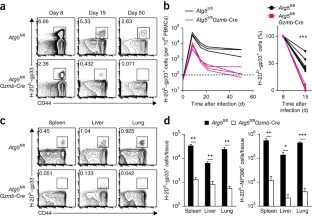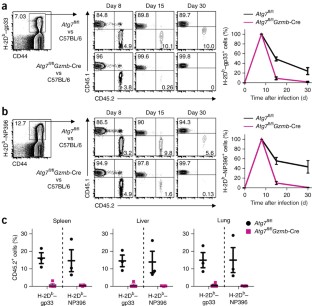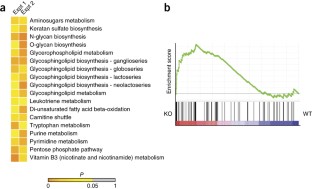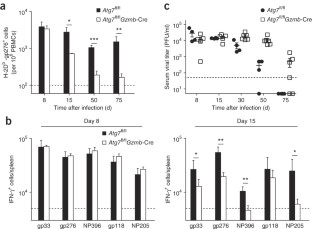 Accession codes
Primary accessions
Gene Expression Omnibus
References
Williams, M.A. & Bevan, M.J. Effector and memory CTL differentiation. Annu. Rev. Immunol. 25, 171–192 (2007).

Kaech, S.M. & Wherry, E.J. Heterogeneity and cell-fate decisions in effector and memory CD8+ T cell differentiation during viral infection. Immunity 27, 393–405 (2007).

Kaech, S.M. et al. Selective expression of the interleukin 7 receptor identifies effector CD8 T cells that give rise to long-lived memory cells. Nat. Immunol. 4, 1191–1198 (2003).

Sarkar, S. et al. Functional and genomic profiling of effector CD8 T cell subsets with distinct memory fates. J. Exp. Med. 205, 625–640 (2008).

Joshi, N.S. et al. Inflammation directs memory precursor and short-lived effector CD8+ T cell fates via the graded expression of T-bet transcription factor. Immunity 27, 281–295 (2007).

Levine, B., Mizushima, N. & Virgin, H.W. Autophagy in immunity and inflammation. Nature 469, 323–335 (2011).

Mizushima, N., Yoshimori, T. & Levine, B. Methods in mammalian autophagy research. Cell 140, 313–326 (2010).

Walsh, C.M. & Edinger, A.L. The complex interplay between autophagy, apoptosis, and necrotic signals promotes T-cell homeostasis. Immunol. Rev. 236, 95–109 (2010).

Pua, H.H., Dzhagalov, I., Chuck, M., Mizushima, N. & He, Y.W. A critical role for the autophagy gene Atg5 in T cell survival and proliferation. J. Exp. Med. 204, 25–31 (2007).

Stephenson, L.M. et al. Identification of Atg5-dependent transcriptional changes and increases in mitochondrial mass in Atg5-deficient T lymphocytes. Autophagy 5, 625–635 (2009).

Wang, R.C. & Levine, B. Autophagy in cellular growth control. FEBS Lett. 584, 1417–1426 (2010).

Hubbard, V.M. et al. Macroautophagy regulates energy metabolism during effector T cell activation. J. Immunol. 185, 7349–7357 (2010).

Li, C. et al. Autophagy is induced in CD4+ T cells and important for the growth factor-withdrawal cell death. J. Immunol. 177, 5163–5168 (2006).

Rubinsztein, D.C., Codogno, P. & Levine, B. Autophagy modulation as a potential therapeutic target for diverse diseases. Nat. Rev. Drug Discov. 11, 709–730 (2012).

Pua, H.H., Guo, J., Komatsu, M. & He, Y.W. Autophagy is essential for mitochondrial clearance in mature T lymphocytes. J. Immunol. 182, 4046–4055 (2009).

Pankiv, S. et al. p62/SQSTM1 binds directly to Atg8/LC3 to facilitate degradation of ubiquitinated protein aggregates by autophagy. J. Biol. Chem. 282, 24131–24145 (2007).

Shvets, E., Fass, E. & Elazar, Z. Utilizing flow cytometry to monitor autophagy in living mammalian cells. Autophagy 4, 621–628 (2008).

Gump, J.M. et al. Autophagy variation within a cell population determines cell fate through selective degradation of Fap-1. Nat. Cell Biol. 16, 47–54 (2014).

Kimura, S., Noda, T. & Yoshimori, T. Dissection of the autophagosome maturation process by a novel reporter protein, tandem fluorescent-tagged LC3. Autophagy 3, 452–460 (2007).

Kuma, A. et al. The role of autophagy during the early neonatal starvation period. Nature 432, 1032–1036 (2004).

Hara, T. et al. Suppression of basal autophagy in neural cells causes neurodegenerative disease in mice. Nature 441, 885–889 (2006).

Jacob, J. & Baltimore, D. Modelling T-cell memory by genetic marking of memory T cells in vivo. Nature 399, 593–597 (1999).

Masopust, D., Murali-Krishna, K. & Ahmed, R. Quantitating the magnitude of the lymphocytic choriomeningitis virus-specific CD8 T-cell response: it is even bigger than we thought. J. Virol. 81, 2002–2011 (2007).

Waggoner, S.N., Cornberg, M., Selin, L.K. & Welsh, R.M. Natural killer cells act as rheostats modulating antiviral T cells. Nature 481, 394–398 (2012).

Lang, P.A. et al. Natural killer cell activation enhances immune pathology and promotes chronic infection by limiting CD8+ T-cell immunity. Proc. Natl. Acad. Sci. USA 109, 1210–1215 (2012).

van der Windt, G.J. et al. Mitochondrial respiratory capacity is a critical regulator of CD8+ T cell memory development. Immunity 36, 68–78 (2012).

Pearce, E.L. et al. Enhancing CD8 T-cell memory by modulating fatty acid metabolism. Nature 460, 103–107 (2009).

O'Sullivan, D. et al. Memory CD8+ T cells use cell-intrinsic lipolysis to support the metabolic programming necessary for development. Immunity 41, 75–88 (2014).

Wellen, K.E. et al. The hexosamine biosynthetic pathway couples growth factor-induced glutamine uptake to glucose metabolism. Genes Dev. 24, 2784–2799 (2010).

Subramanian, A. et al. Gene set enrichment analysis: a knowledge-based approach for interpreting genome-wide expression profiles. Proc. Natl. Acad. Sci. USA 102, 15545–15550 (2005).

Wherry, E.J., Blattman, J.N., Murali-Krishna, K., van der Most, R. & Ahmed, R. Viral persistence alters CD8 T-cell immunodominance and tissue distribution and results in distinct stages of functional impairment. J. Virol. 77, 4911–4927 (2003).

Zajac, A.J. et al. Viral immune evasion due to persistence of activated T cells without effector function. J. Exp. Med. 188, 2205–2213 (1998).

Jia, W., Pua, H.H., Li, Q.J. & He, Y.W. Autophagy regulates endoplasmic reticulum homeostasis and calcium mobilization in T lymphocytes. J. Immunol. 186, 1564–1574 (2011).

Kaech, S.M., Hemby, S., Kersh, E. & Ahmed, R. Molecular and functional profiling of memory CD8 T cell differentiation. Cell 111, 837–851 (2002).

Rathmell, J.C., Farkash, E.A., Gao, W. & Thompson, C.B. IL-7 enhances the survival and maintains the size of naive T cells. J. Immunol. 167, 6869–6876 (2001).

Ma, A., Koka, R. & Burkett, P. Diverse functions of IL-2, IL-15, and IL-7 in lymphoid homeostasis. Annu. Rev. Immunol. 24, 657–679 (2006).

Jones, R.G. & Thompson, C.B. Revving the engine: signal transduction fuels T cell activation. Immunity 27, 173–178 (2007).

Grayson, J.M., Laniewski, N.G., Lanier, J.G. & Ahmed, R. Mitochondrial potential and reactive oxygen intermediates in antigen-specific CD8+ T cells during viral infection. J. Immunol. 170, 4745–4751 (2003).

Paul, S., Kashyap, A.K., Jia, W., He, Y.W. & Schaefer, B.C. Selective autophagy of the adaptor protein Bcl10 modulates T cell receptor activation of NF-κB. Immunity 36, 947–958 (2012).

Komatsu, M. et al. The selective autophagy substrate p62 activates the stress responsive transcription factor Nrf2 through inactivation of Keap1. Nat. Cell Biol. 12, 213–223 (2010).

Araki, K. et al. mTOR regulates memory CD8 T-cell differentiation. Nature 460, 108–112 (2009).

Kim, J., Kundu, M., Viollet, B. & Guan, K.L. AMPK and mTOR regulate autophagy through direct phosphorylation of Ulk1. Nat. Cell Biol. 13, 132–141 (2011).

Guo, J.Y. et al. Autophagy suppresses progression of K-ras-induced lung tumors to oncocytomas and maintains lipid homeostasis. Genes Dev. 27, 1447–1461 (2013).

Singh, R. et al. Autophagy regulates lipid metabolism. Nature 458, 1131–1135 (2009).

Jordan, M.S. Genetic reconstitution of bone marrow for the study of signal transduction ex vivo. Methods Mol. Biol. 332, 331–342 (2006).

Murali-Krishna, K. et al. Counting antigen-specific CD8 T cells: a reevaluation of bystander activation during viral infection. Immunity 8, 177–187 (1998).

Yu, T., Park, Y., Johnson, J.M. & Jones, D.P. apLCMS–adaptive processing of high-resolution LC/MS data. Bioinformatics 25, 1930–1936 (2009).

Li, S. et al. Predicting network activity from high throughput metabolomics. PLoS Comput. Biol. 9, e1003123 (2013).
Acknowledgements
We thank A. Rao (La Jolla Institute for Allergy and Immunology) for the MSCV-IRES-Thy-1.1 retroviral vector; J. Jacob (Emory University) for Gzmb-Cre transgenic mice; V. Tran for the LC-MS experiments; R. Karaffa and S. Durham for sorting cells by flow cytometry at the Emory Flow Cytometry Core Facility; and A. Rae for assistance in the use of ImageStream. Supported by the US National Institutes of Health (R01 AI030048 to R.A. and R01 AI084887 to H.W.V.), the Mérieux Foundation (R.A.) and the Crohn's and Colitis Foundation (H.W.V.).
Ethics declarations
Competing interests
The authors declare no competing financial interests.
Integrated supplementary information
Supplementary information
Supplementary Figures 1–7 (PDF 1226 kb)
List of metabolites that were significantly different between Atg7f/f and Atg7f/f Gzmb-Cre (XLS 27 kb)
About this article
Cite this article
Xu, X., Araki, K., Li, S. et al. Autophagy is essential for effector CD8+ T cell survival and memory formation. Nat Immunol 15, 1152–1161 (2014). https://doi.org/10.1038/ni.3025
Received:

Accepted:

Published:

Issue Date:

DOI: https://doi.org/10.1038/ni.3025