Abstract
Antigen-presenting cells (APCs) induce T cell activation as well as T cell tolerance. The molecular basis of the regulation of this critical 'decision' is not well understood. Here we show that HDAC11, a member of the HDAC histone deacetylase family with no prior defined physiological function, negatively regulated expression of the gene encoding interleukin 10 (IL-10) in APCs. Overexpression of HDAC11 inhibited IL-10 expression and induced inflammatory APCs that were able to prime naive T cells and restore the responsiveness of tolerant CD4+ T cells. Conversely, disruption of HDAC11 in APCs led to upregulation of expression of the gene encoding IL-10 and impairment of antigen-specific T cell responses. Thus, HDAC11 represents a molecular target that influences immune activation versus immune tolerance, a critical 'decision' with substantial implications in autoimmunity, transplantation and cancer immunotherapy.
Relevant articles
Open Access articles citing this article.
Feng Yao

,

Zhen Jin

…

Rong Lin

Cell Death Discovery Open Access 12 March 2022

Jonathan D. Licht

&

Richard L. Bennett

Clinical Epigenetics Open Access 17 May 2021

Iris Lodewijk

,

Sandra P. Nunes

…

Jesús M. Paramio

Clinical Epigenetics Open Access 24 March 2021
Access options
Subscribe to this journal
Receive 12 print issues and online access
$189.00 per year
only $15.75 per issue
Rent or buy this article
Get just this article for as long as you need it
$39.95
Prices may be subject to local taxes which are calculated during checkout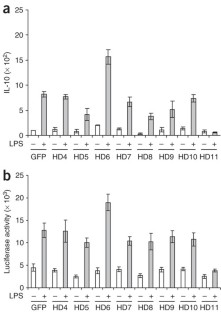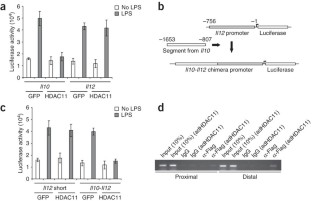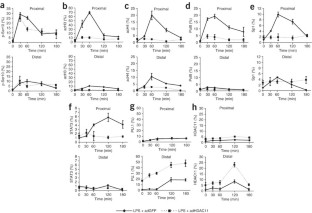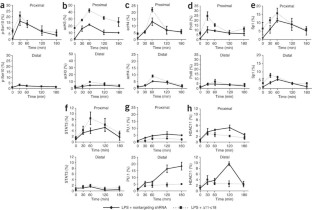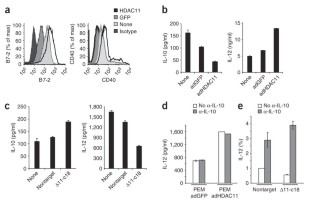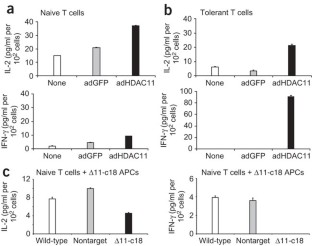 References
Banchereau, J. & Steinman, R.M. Dendritic cells and the control of immunity. Nature 392, 245–252 (1998).

Guermonprez, P., Valladeau, J., Zitvogel, L., Thery, C. & Amigorena, S. Antigen presentation and T cell stimulation by dendritic cells. Annu. Rev. Immunol. 20, 621–667 (2002).

Kurts, C., Kosaka, H., Carbone, F.R., Miller, J.F. & Heath, W.R. Class I-restricted cross-presentation of exogenous self-antigens leads to deletion of autoreactive CD8+ T cells. J. Exp. Med. 186, 239–245 (1997).

Adler, A.J. et al. CD4+ T cell tolerance to parenchymal self-antigens requires presentation by bone marrow-derived antigen-presenting cells. J. Exp. Med. 187, 1555–1564 (1998).

Steinman, R.M., Hawiger, D. & Nussenzweig, M.C. Tolerogenic dendritic cells. Annu. Rev. Immunol. 21, 685–711 (2003).

Huang, F.P. et al. A discrete subpopulation of dendritic cells transports apoptotic intestinal epithelial cells to T cell areas of mesenteric lymph nodes. J. Exp. Med. 191, 435–444 (2000).

Munn, D.H. et al. Potential regulatory function of human dendritic cells expressing indoleamine 2,3-dioxygenase. Science 297, 1867–1870 (2002).

Scheinecker, C., McHugh, R., Shevach, E.M. & Germain, R.N. Constitutive presentation of a natural tissue autoantigen exclusively by dendritic cells in the draining lymph node. J. Exp. Med. 196, 1079–1090 (2002).

Belz, G.T. et al. The CD8α+ dendritic cell is responsible for inducing peripheral self-tolerance to tissue-associated antigens. J. Exp. Med. 196, 1099–1104 (2002).

Rabinovich, G.A., Gabrilovich, D. & Sotomayor, E.M. Immunosuppressive strategies that are mediated by tumor cells. Annu. Rev. Immunol. 25, 267–296 (2007).

Napolitani, G., Rinaldi, A., Bertoni, F., Sallusto, F. & Lanzavecchia, A. Selected Toll-like receptor agonist combinations synergistically trigger a T helper type 1–polarizing program in dendritic cells. Nat. Immunol. 6, 769–776 (2005).

Trinchieri, G. Interleukin-12 and the regulation of innate resistance and adaptive immunity. Nat. Rev. Immunol. 3, 133–146 (2003).

Moore, K.W., de Waal Malefyt, R., Coffman, R.L. & O'Garra, A. Interleukin-10 and the interleukin-10 receptor. Annu. Rev. Immunol. 19, 683–765 (2001).

Li, M.O. & Flavell, R.A. Contextual regulation of inflammation: a duet by transforming growth factor-β and interleukin-10. Immunity 28, 468–476 (2008).

Rubtsov, Y.P. et al. Regulatory T cell-derived interleukin-10 limits inflammation at environmental interfaces. Immunity 28, 546–558 (2008).

Foster, S.L., Hargreaves, D.C. & Medzhitov, R. Gene-specific control of inflammation by TLR-induced chromatin modifications. Nature 447, 972–978 (2007).

Zhang, X., Edwards, J.P. & Mosser, D.M. Dynamic and transient remodeling of the macrophage IL-10 promoter during transcription. J. Immunol. 177, 1282–1288 (2006).

Yao, Y., Li, W., Kaplan, M.H. & Chang, C.H. Interleukin (IL)-4 inhibits IL-10 to promote IL-12 production by dendritic cells. J. Exp. Med. 201, 1899–1903 (2005).

Akbari, O., DeKruyff, R.H. & Umetsu, D.T. Pulmonary dendritic cells producing IL-10 mediate tolerance induced by respiratory exposure to antigen. Nat. Immunol. 2, 725–731 (2001).

Zhang, X. et al. Activation of the growth-differentiation factor 11 gene by the histone deacetylase (HDAC) inhibitor trichostatin A and repression by HDAC3. Mol. Cell. Biol. 24, 5106–5118 (2004).

Lee, H., Rezai-Zadeh, N. & Seto, E. Negative regulation of histone deacetylase 8 activity by cyclic AMP-dependent protein kinase A. Mol. Cell. Biol. 24, 765–773 (2004).

Rezai-Zadeh, N. et al. Histone deacetylases: purification of the enzymes, substrates, and assay conditions. Methods Enzymol. 377, 167–179 (2004).

Gao, L., Cueto, M.A., Asselbergs, F. & Atadja, P. Cloning and functional characterization of HDAC11, a novel member of the human histone deacetylase family. J. Biol. Chem. 277, 25748–25755 (2002).

Lucas, M., Zhang, X., Prasanna, V. & Mosser, D.M. ERK activation following macrophage FcγR ligation leads to chromatin modifications at the IL-10 locus. J. Immunol. 175, 469–477 (2005).

Benkhart, E.M., Siedlar, M., Wedel, A., Werner, T. & Ziegler-Heitbrock, H.W. Role of Stat3 in lipopolysaccharide-induced IL-10 gene expression. J. Immunol. 165, 1612–1617 (2000).

Tone, M., Powell, M.J., Tone, Y., Thompson, S.A.J. & Waldmann, H. IL-10 gene expression is controlled by the transcription factors Sp1 and Sp3. J. Immunol. 165, 286–291 (2000).

Reuss, E. et al. Differential regulation of interleukin-10 production by genetic and environmental factors - a twin study. Genes Immun. 3, 407–413 (2002).

Suzuki, M., Yamada, T., Kihara-Negishi, F., Sakurai, T. & Oikawa, T. Direct association between PU.1 and MeCP2 that recruits mSin3A-HDAC complex for PU.1-mediated transcriptional repression. Oncogene 22, 8688–8698 (2003).

Cheng, F. et al. A critical role for Stat3 signaling in immune tolerance. Immunity 19, 425–436 (2003).

Bradbury, C.A. et al. Histone deacetylases in acute myeloid leukaemia show a distinctive pattern of expression that changes selectively in response to deacetylase inhibitors. Leukemia 19, 1751–1759 (2005).

West, A.G. & Fraser, P. Remote control of gene transcription. Hum. Mol. Genet. 14, R101–R111 (2005).

Im, S.-H., Hueber, A., Monticelli, S., Kang, K.-H. & Rao, A. Chromatin-level regulation of the IL10 gene in T cells. J. Biol. Chem. 279, 46818–46825 (2004).

Kirberg, J. et al. Thymic selection of CD8+ single positive cells with a class II major histocompatibility complex-restricted receptor. J. Exp. Med. 180, 25–34 (1994).

Vicente-Suarez, I. et al. Identification of a novel negative role of flagellin in regulating IL-10 production. Eur. J. Immunol. 37, 3164–3175 (2007).

Villagra, A. et al. Histone deacetylase 3 down-regulates cholesterol synthesis through repression of lanosterol synthase gene expression. J. Biol. Chem. 282, 35457–35470 (2007).

Pfaffl, M.W. A new mathematical model for relative quantification in real-time RT-PCR. Nucleic Acids Res. 29, e45 (2001).

Yang, X.-J. & Seto, E. The Rpd3/Hda1 family of lysine deacetylases: from bacteria and yeast to mice and men. Nat. Rev. Mol. Cell Biol. 9, 206–218 (2008).

Villagra, A. et al. Chromatin remodeling and transcriptional activity of the bone-specific osteocalcin gene require CCAAT/enhancer-binding protein β-dependent recruitment of SWI/SNF activity. J. Biol. Chem. 281, 22695–22706 (2006).

Kearney, E.R., Pape, K.A., Loh, D.Y. & Jenkins, M.K. Visualization of peptide-specific T cell immunity and peripheral tolerance induction in vivo. Immunity 1, 327–339 (1994).
Acknowledgements
Mice transgenic for a T cell antigen receptor specific for hemagglutinin peptide were from H. von Boehmer (Harvard University); the THP-1 cell line was provided by A. List (H. Lee Moffitt Cancer Center). Supported by the US Public Health Service (CA78656 and CA87583 to E.M.S.).
Ethics declarations
Competing interests
P.W.A. is an employee of Novartis Institutes for Biomedical Research.
Supplementary information
Supplementary Figures 1–4, Supplementary Table 1 and Supplementary Methods (PDF 2042 kb)
About this article
Cite this article
Villagra, A., Cheng, F., Wang, HW. et al. The histone deacetylase HDAC11 regulates the expression of interleukin 10 and immune tolerance. Nat Immunol 10, 92–100 (2009). https://doi.org/10.1038/ni.1673
Received:

Accepted:

Published:

Issue Date:

DOI: https://doi.org/10.1038/ni.1673