The Cambrian evolution of burrowing species is thought to have facilitated sediment mixing. However, sediment fabrics suggest that bioturbation remained insignificant until the appearance of more efficient sediment mixers in the Silurian.
Access options
Subscribe to Journal
Get full journal access for 1 year
$119.00
only $9.92 per issue
All prices are NET prices.
VAT will be added later in the checkout.
Tax calculation will be finalised during checkout.
Buy article
Get time limited or full article access on ReadCube.
$32.00
All prices are NET prices.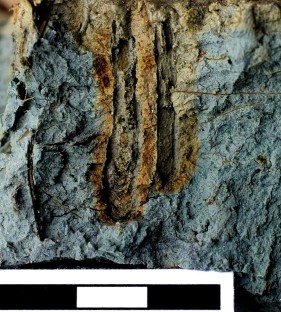 References
Tarhan, L., Droser, M. L., Planavsky, N. J. & Johnston, D. T. Nature Geosci. 8, 865–869 (2015).

Canfield, D. & Farquhar, J. Proc. Natl Acad. Sci. USA 106, 8123–8127 (2009).

Boyle, R. et al. Nature Geosci. 7, 671–676 (2014).

Seilacher, A. Palaios 14, 86–93 (1999).

Harazim, D., Callow, R. & McIlroy, D. Sedimentology 60, 1621–1638 (2013).

Mangano, M. G. & Buatois, L. A. Proc. R. Soc. B 281, 20140038 (2014).

Bottjer, D., Hagadorn, J. & Dornbos, S. GSA Today 10, 1–7 (2000).

Gingras, M. et al. Nature Geosci. 4, 372–375 (2011).
About this article
Cite this article
Gingras, M., Konhauser, K. Digging deeper. Nature Geosci 8, 825–826 (2015). https://doi.org/10.1038/ngeo2548
Published:

Issue Date:

DOI: https://doi.org/10.1038/ngeo2548