Ore bodies buried deep in Earth's crust could meet increasing global demands for metals, but mining them would be costly and could damage the environment. Reinventing an ancient technology for bioleaching metals could provide a solution.
Access options
Subscribe to Journal
Get full journal access for 1 year
$169.00
only $14.08 per issue
All prices are NET prices.
VAT will be added later in the checkout.
Rent or Buy article
Get time limited or full article access on ReadCube.
from$8.99
All prices are NET prices.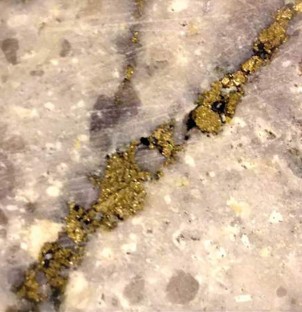 References
1

Brierley, C. L. & Brierley, J. A. Appl. Microbiol. Biotechnol. 97, 7543–7552 (2013).

2

Johnson, D. B. Curr. Opin. Biotech. 30, 24–31 (2014).

3

Brierley, C. L. T. Nonferr. Metal Soc. 18, 1302–1310 (2008).

4

In situ leach mining (ISL) of Uranium (World Nuclear Association, 2014); http://go.nature.com/vVohT4

5

Brierley, J. A. Hydrometallurgy 94, 2–7 (2008).

6

BioMOre: An Alternative Mining Concept — Raw Materials Commitment (European Commission, 2014); http://go.nature.com/HRdTOA
About this article
Cite this article
Johnson, D. Biomining goes underground. Nature Geosci 8, 165–166 (2015). https://doi.org/10.1038/ngeo2384