As well as being a milestone in technology, the Chang'e lunar exploration programme establishes China as a contributor to space science. With much still to learn about the Moon, fieldwork beyond Earth's orbit must be an international effort.
This is a preview of subscription content
Access options
Subscribe to Journal
Get full journal access for 1 year
$99.00
only $8.25 per issue
All prices are NET prices.
VAT will be added later in the checkout.
Tax calculation will be finalised during checkout.
Rent or Buy article
Get time limited or full article access on ReadCube.
from$8.99
All prices are NET prices.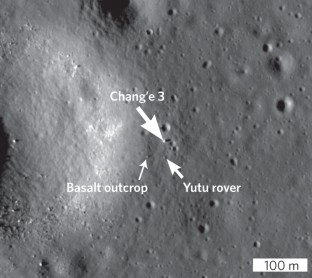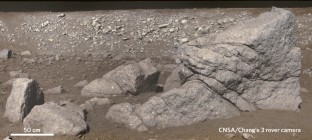 References
1

Ouyang, Z. Y. et al. Sci. China Earth Sci. 40, 261–280 (2010).

2

Zheng, Y. C., Tsang, K. T., Chan, K. L., Zou, Y. L., Zhang, F. & Ouyang, Z. Y. Icarus 219, 194–210 (2012).

3

Fa, W. Z. & Jin, Y. Q. Icarus 207, 605–615 (2010).

4

Wang, X. Q. et al. Adv. Space Res. 50, 1600–1606 (2012).

5

Zhao, J. et al. Sci. China Phys. Mechan. Astron. 57, 569–576 (2014).

6

Hiesinger, H. & Head, J. W. III Rev. Mineral. Geochem. 60, 1–81 (2006).

9

National Research Council The Scientific Context for Exploration of the Moon: Final Report (National Academies Press, 2007).
About this article
Cite this article
Xiao, L. China's touch on the Moon. Nature Geosci 7, 391–392 (2014). https://doi.org/10.1038/ngeo2175