Large tracts of agricultural land are being bought up by external investors. Turning the land into a commodity can have detrimental effects, for generations to come, on the local communities that sell or lease the land.
Access options
Subscribe to Journal
Get full journal access for 1 year
$187.00
only $15.58 per issue
All prices are NET prices.
VAT will be added later in the checkout.
Rent or Buy article
Get time limited or full article access on ReadCube.
from$8.99
All prices are NET prices.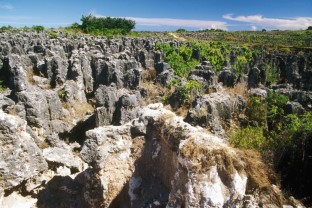 References
1

Montgomery, D. Dirt: The Erosion of Civilization (Univ. California Press, 2008)

2

Chapin, F. S. et al. Trends Ecol. Evol. 25, 241–249 (2010).

3

Ostrom, E. Governing the Commons: The Evolution of Institutions for Collective Action (Cambridge Univ. Press, 1990).

4

Arnold, J. E. M. Managing Forests and a Common Property (Forestry Paper 136, FAO, 1998).

5

The Land Matrix, Beta Version 2.0 (April 2013); http://landmatrix.org (accessed March 2014).

6

Anseeuw, W. et al. Transnational Land Deals for Agriculture in the Global South: Analytical Report based on the Land Matrix Database (The Land Matrix Partnership, 2012).

7

Cotula, L., Vermeulen, S., Leonard, R. & Keeley, J. Land Grab or Development Opportunity? Agricultural Investment and International Land Transactions in Africa (IIED, FAO and IFAD, 2009).

8

Deininger, K. & Byerlee, D. Rising global interest in farmland: Can it yield sustainable and equitable benefits? (Report, World Bank, 2011).

9

International Land Coalition Report of the ILC International Conference and Assembly of Members (2011).

10

Gowdy, J. M. & McDaniel, C. N. Land Econ. 75, 333–338 (1999).

11

Skaggs, J. M. The Great Guano Rush: Entrepreneurs and American Overseas Expansion (St. Martin's Press, 1994).

12

Asian Development Bank Country economic report – Nauru (2007).

13

Pacific Islands Forum Secretariat Major economic shocks and pacific island countries (Forum Economic Ministers' meeting, 2012).

14

Fader, M., Gerten, D., Krause, M., Lucht, W. & Cramer, W. Env. Res. Lett. 8, 014046 (2013).

16

Suweis, S., Rinaldo, A., Maritan, A. & D'Odorico, P. Proc. Natl Acad. Sci. USA 110, 4230–4233 (2013).

17

Deveroux, S. Oxford Dev. Studies 29, 245–263 (2001).

18

Ikerd, J. J. Agricult. Food Syst. Commun. Dev. 4, 7–9 (2013).
About this article
Cite this article
D'Odorico, P., Rulli, M. The land and its people. Nature Geosci 7, 324–325 (2014). https://doi.org/10.1038/ngeo2153