China's carbon dioxide emissions are rising fast. Yet, per capita, gross domestic product and energy use are only a fraction of their United States equivalents. With a growing urban middle class, the trend will continue, but there is progress on the path to a low-carbon economy.
Access options
Subscribe to Journal
Get full journal access for 1 year
$169.00
only $14.08 per issue
All prices are NET prices.
VAT will be added later in the checkout.
Rent or Buy article
Get time limited or full article access on ReadCube.
from$8.99
All prices are NET prices.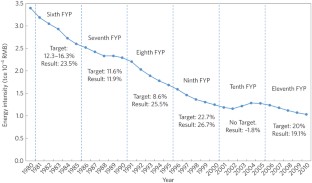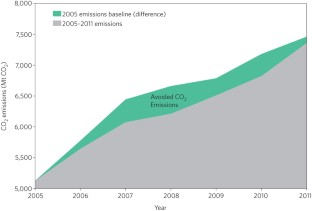 References
1

International Monetary Fund. World Economic Outlook Database 2013; http://go.nature.com/hjQecG

2

Qi, Y. Annual Review of Low-Carbon Development in China (Tsinghua University, Beijing, China, 2013).

3

Lin, J. Y. Demystifying the Chinese Economy (Cambridge Univ. Press, 2011).

4

Kanbur, R. & Zhang, X. Rev. Dev. Econ. 9, 87–106 (2005).

5

World Bank. World Development Indicators 2013; http://go.nature.com/5vSCSr

6

Peng, X. Science 333, 581–587 (2011).

7

U. S. Energy Information Administration 2013; http://www.eia.gov/

8

Levine, M., Fridley, D., Lu, H. & Fino-Chen, C. Key China Energy Statistics 2012 (Lawrence Berkeley National Laboratory, 2012).

9

State Council of Chinese Government 2009; http://go.nature.com/4g8Hy2

10

McCrone, A., Usher, E., Sonntag-O'Brien, V., Moslener, U. & Grüning, C. Global Trends in Renewable Energy Investment 2012. (UNEP, 2012); http://go.nature.com/9c6nrT

11

McElroy, M. B., Lu, X., Nielsen, C. P. & Wang, Y. Science 325, 1378–1380 (2009).

12

Scott, V., Gilfillan, S., Markusson, N., Chalmers, H. & Haszeldine, R. S. Nature Clim. Change 3, 105–111 (2013).

13

Piao, S. et al. Nature 458, 1009–1014 (2009).

14

Food and Agriculture Organization of the UN. Global Forest Resources Assessment 2010 (United Nations, 2010); http://go.nature.com/5HR7x8

15

Shen, B. et al. Wiley Interdiscip. Rev. Energy Environ. 2, 178–198 (2013).
About this article
Cite this article
Qi, Y., Wu, T., He, J. et al. China's carbon conundrum. Nature Geosci 6, 507–509 (2013). https://doi.org/10.1038/ngeo1870