International Polar Year 2007–2009 had three predecessors 125, 75 and 50 years ago. These international research efforts were not free from geopolitical interests.
Access options
Subscribe to Journal
Get full journal access for 1 year
$99.00
only $8.25 per issue
All prices are NET prices.
VAT will be added later in the checkout.
Tax calculation will be finalised during checkout.
Rent or Buy article
Get time limited or full article access on ReadCube.
from$8.99
All prices are NET prices.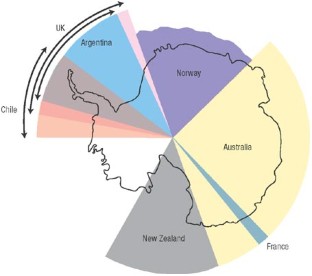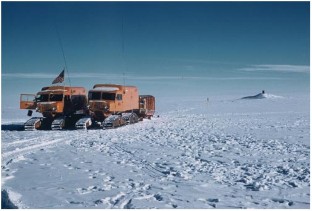 References
1

Leader. The Guardian (18 October 2007).

2

Sullivan, W. Assault on the Unknown (Hodder & Stoughton, London, 1962).

3

Dodds, K. Geopolitics in Antarctica (John Wiley, London, 1997).

4

Dodds, K. J. Imp. Commonw. Hist. 24, 392–421 (1996).

5

Fraser, R. Once Around the Sun (Scientific Book Club, London, 1959).

6

Hamblin, J. D. Isis 93, 1–27 (2002).

7

Needell, A. Science, Cold War and the American State (Smithsonian Institution, Washington DC, 2000).

8

Doel, R. E. Soc. Stud. Sci. 33, 647 (2003).

9

Dodds, K. in New Spaces of Exploration: Geographies of Discovery in the Twentieth Century (ed. Naylor, S. & Ryan, J.) (in the press).

10

Fogg, G.E. A History of Antarctic Science (Cambridge Univ. Press, Cambridge, 1992).

11

Gerson, N. C. Planning for US National Committee for the IGY, Antarctic Regional Committee, US National Archives (1953).

12

Collis, C. and Stevens, Q. Cult. Geog. 14, 234–254.

13

Turchetti, S., Dean, K., Naylor, S. and Siegert, M. British Journal for the History of Science (in the press).
Acknowledgements
We would like to thank Klaus Dodds and Charles Bentley for their comments on this paper, and the archivists at the National Archives and Records Administration, USA, for assistance during fieldwork. We gratefully acknowledge financial support from the Leverhulme Trust (grant number F00144AV).
About this article
Cite this article
Naylor, S., Siegert, M., Dean, K. et al. Science, geopolitics and the governance of Antarctica. Nature Geosci 1, 143–145 (2008). https://doi.org/10.1038/ngeo138
Further reading
Nature Geoscience (2012)

Nature Geoscience (2012)