Abstract
The glucocorticoid receptor (Gr, encoded by the gene Grl1) controls transcription of target genes both directly by interaction with DNA regulatory elements and indirectly by cross-talk with other transcription factors1,2. In response to various stimuli, including stress, glucocorticoids coordinate metabolic, endocrine, immune and nervous system responses and ensure an adequate profile of transcription. In the brain, Gr has been proposed to modulate emotional behaviour, cognitive functions and addictive states3,4,5. Previously, these aspects were not studied in the absence of functional Gr because inactivation of Grl1 in mice causes lethality at birth6 (F.T., C.K. and G.S., unpublished data). Therefore, we generated tissue-specific mutations of this gene using the Cre/loxP -recombination system7. This allowed us to generate viable adult mice with loss of Gr function in selected tissues. Loss of Gr function in the nervous system impairs hypothalamus-pituitary-adrenal (HPA)–axis regulation, resulting in increased glucocorticoid (GC) levels that lead to symptoms reminiscent of those observed in Cushing syndrome. Conditional mutagenesis of Gr in the nervous system provides genetic evidence for the importance of Gr signalling in emotional behaviour because mutant animals show an impaired behavioural response to stress and display reduced anxiety.
Relevant articles
Open Access articles citing this article.
Pei-Rung Wu

,

Shang-Yin Chiang

…

Ruey-Hwa Chen

Cell Death & Disease Open Access 21 January 2023

Alia O. Alia

,

Sohee Jeon

…

Leah K. Cuddy

Scientific Reports Open Access 21 December 2022

Stephen B. McHugh

,

Vítor Lopes-dos-Santos

…

David Dupret

Nature Neuroscience Open Access 10 October 2022
Access options
Subscribe to Journal
Get full journal access for 1 year
$79.00
only $6.58 per issue
All prices are NET prices.
VAT will be added later in the checkout.
Tax calculation will be finalised during checkout.
Buy article
Get time limited or full article access on ReadCube.
$32.00
All prices are NET prices.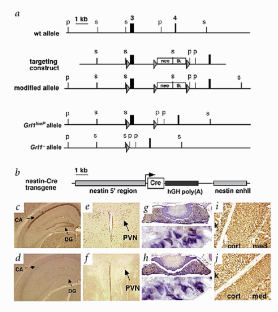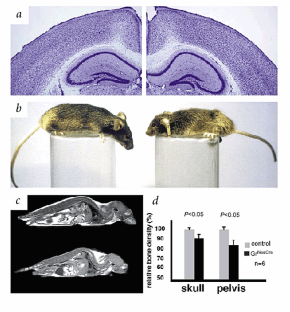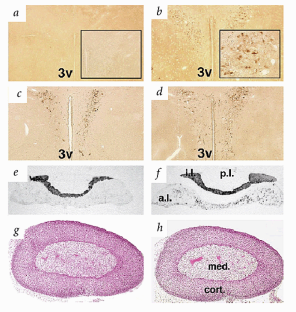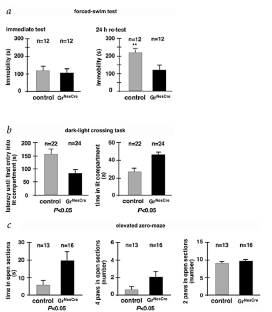 References
Tronche, F., Kellendonk, C., Reichardt, H.M. & Schütz, G. Genetic dissection of glucocorticoid receptor function in mice. Curr. Opin. Genet. Dev. 8, 532–538 (1998).

Reichardt, H.M. et al. DNA binding of the glucocorticoid receptor is not essential for survival. Cell 93, 531– 541 (1998).

McEwen, B.S. & Sapolsky, R.M. Stress and cognitive function. Curr. Opin. Neurobiol. 5, 205– 216 (1995).

De Kloet, E.R., Vreugdenhil, E., Oitzl, M.S. & Joels, M. Brain corticosteroid receptor balance in health and disease. Endocr. Rev. 19, 269–301 ( 1998).

Piazza, P.V. & Le Moal, M. Pathophysiological basis of vulnerability to drug abuse: role of an interaction between stress, glucocorticoids, and dopaminergic neurons. Annu. Rev. Pharmacol. Toxicol. 36, 359–378 (1996).

Cole, T.J. et al. Targeted disruption of the glucocorticoid receptor gene blocks adrenergic chromaffin cell development and severely retards lung maturation. Genes Dev. 9, 1608–1621 (1995).

Gu, H., Marth, J.D., Orban, P.C., Mossmann, H. & Rajewsky, K. Deletion of a DNA polymerase β gene segment in T cells using cell type-specific gene targeting. Science 265, 103–106 (1994).

Zimmerman, L. et al. Independent regulatory elements in the nestin gene direct transgene expression to neural stem cells or muscle precursors. Neuron 12, 11–24 ( 1994).

Miller, W.L. & Blake Tyrrel, J. in The Adrenal Cortex (eds Felig, P., Baxter, J.D. & Frohman, L.A.) 555– 711 (McGraw-Hill, New York, 1995).

Fink, G. in Mechanism of Negative and Positive Feedback of Steroids in the Hypothalamic-Pituitary System (eds Bittar, E.E. & Bittar, N.) 30– 100 (JAI-press, Greenwich, 1997).

Heym, C. Immunocytochemical correlates of an extrapituitary adrenocortical regulation in man. Histol. Histopathol. 12, 567– 581 (1997).

Gagner, J.P. & Drouin, J. Tissue-specific regulation of pituitary proopiomelanocortin gene transcription by corticotropin-releasing hormone, 3′,5′-cyclic adenosine monophosphate, and glucocorticoids. Mol. Endocrinol. 1, 677–682 (1987).

Shipston, M.J. Mechanism(s) of early glucocorticoid inhibition of adrenocorticotropin secretion from anterior pituitary corticotropes. Trends Endocrinol. Metab. 6, 261–266 ( 1995).

Birnberg, N.C., Lissitzky, J.C., Hinman, M. & Herbert, E. Glucocorticoids regulate proopiomelanocortin gene expression in vivo at the levels of transcription and secretion. Proc. Natl Acad. Sci. USA 80, 6982–6986 ( 1983).

van Haarst, A.D., Oitzl, M.S., Workel, J.O. & de Kloet, E.R. Chronic brain glucocorticoid receptor blockade enhances the rise in circadian and stress-induced pituitary-adrenal activity. Endocrinology 137, 4935–4943 ( 1996).

Gold, P.W. et al. Responses to corticotropin-releasing hormone in the hypercortisolism of depression and Cushing's disease. Pathophysiologic and diagnostic implications. N. Engl. J. Med. 314, 1329– 1335 (1986).

Holsboer, F. & Barden, N. Antidepressants and hypothalamic-pituitary-adrenocortical regulation. Endocr. Rev. 17, 187– 205 (1996).

Korte, S.M., De Kloet, E.R., Buwalda, B., Bouman, S.D. & Bohus, B. Antisense to the glucocorticoid receptor in hippocampal dentate gyrus reduces immobility in forced swim test. Eur. J. Pharmacol. 301, 19–25 (1996).

Jefferys, D. & Funder, J.W. Glucocorticoids, adrenal medullary opioids, and the retention of a behavioral response after stress. Endocrinology 121, 1006–1009 (1987).

Shepherd, J.K., Grewal, S.S., Fletcher, A., Bill, D.J. & Dourish, C.T. Behavioural and pharmacological characterisation of the elevated "zero-maze" as an animal model of anxiety. Psychopharmacology (Berl) 116, 56– 64 (1994).

Andreatini, R. & Leite, J.R. The effect of corticosterone in rats submitted to the elevated plus-maze and to to pentylenetetrazol-induced convulsions. Prog. Neuropsychopharmacol. Biol. Psychiatry 18, 1333–1347 (1994).

Britton, K.T., Lee, G., Dana, R., Risch, S.C. & Koob, G.F. Activating and 'anxiogenic' effects of corticotropin releasing factor are not inhibited by blockade of the pituitary-adrenal system with dexamethasone. Life Sci. 39, 1281– 1286 (1986).

Korte, S.M., de Boer, S.F., de Kloet, E.R. & Bohus, B. Anxiolytic-like effects of selective mineralocorticoid and glucocorticoid antagonists on fear-enhanced behavior in the elevated plus-maze. Psychoneuroendocrinology 20, 385–394 (1995).

Smythe, J.W., Murphy, D., Timothy, C. & Costall, B. Hippocampal mineralocorticoid, but not glucocorticoid, receptors modulate anxiety-like behavior in rats. Pharmacol. Biochem. Behav. 56, 507– 513 (1997).

Pepin, M.C., Pothier, F. & Barden, N. Impaired type II glucocorticoid-receptor function in mice bearing antisense RNA transgene. Nature 355, 725–728 (1992).

Montkowski, A. et al. Long-term antidepressant treatment reduces behavioural deficits in transgenic mice with impaired glucocorticoid receptor function. J. Neuroendocrinol. 7, 841–845 (1995).

Stenzel Poore, M.P., Heinrichs, S.C., Rivest, S., Koob, G.F. & Vale, W.W. Overproduction of corticotropin-releasing factor in transgenic mice: a genetic model of anxiogenic behavior. J. Neurosci. 14, 2579–2584 (1994).

Timpl, P. et al. Impaired stress response and reduced anxiety in mice lacking a functional corticotropin-releasing hormone receptor 1. Nature Genet. 19, 162–166 ( 1998).

Smith, G.W. et al. Corticotropin releasing factor receptor 1-deficient mice display decreased anxiety, impaired stress response, and aberrant neuroendocrine development. Neuron 20, 1093–1102 (1998).

Sapolsky, R.M. Why stress is bad for your brain. Science 273, 749–750 (1996).
Acknowledgements
We thank M. Bahner for computer tomography measurements; G. Brix for NMR studies; J. Peters for technical help; A. Berns for β-galactosidase-Cre–dependant reporter mice; M. Friedel, H. Glaser, S. Bettermann, C. Zacher, D. Bock and S. Jochim for technical assistance; A. Plueck and the EMBL transgenic service for generation of NesCre mice; and A. Bauer, A. Henn, F. Holsboer, T. Lemberger, T. Mantamadiotis, W. Schmid and R. Sprengel for helpful comments. F.T., on leave from the CNRS, was a recipient of EMBO long-term and EEC fellowships. The Deutsche Forschungsgemeinschaft, the European Community and the Volkswagen-Stiftung supported this work.
About this article
Cite this article
Tronche, F., Kellendonk, C., Kretz, O. et al. Disruption of the glucocorticoid receptor gene in the nervous system results in reduced anxiety. Nat Genet 23, 99–103 (1999). https://doi.org/10.1038/12703
Received:

Accepted:

Issue Date:

DOI: https://doi.org/10.1038/12703