A new study reports the whole-genome sequences of 21 Mycobacterium tuberculosis complex strains, selected to represent geographically diverse isolates. Comparative genomic analyses identify surprising conservation of epitopes recognized by human T cells.
Access options
Subscribe to Journal
Get full journal access for 1 year
$79.00
only $6.58 per issue
All prices are NET prices.
VAT will be added later in the checkout.
Tax calculation will be finalised during checkout.
Buy article
Get time limited or full article access on ReadCube.
$32.00
All prices are NET prices.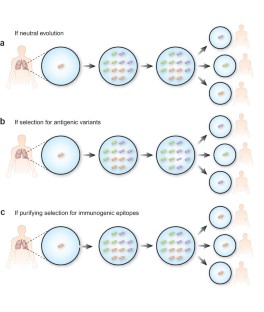 References
Corbett, E.L. et al. Arch. Intern. Med. 163, 1009–1021 (2003).

Maartens, G. & Wilkinson, R.J. Lancet 370, 2030–2043 (2007).

Palmer, G.H., Bankhead, T. & Lukehart, S.A. Cell. Microbiol. 11, 1697–1705 (2009).

Comas, I. et al. Nat. Genet. 42, 498–503 (2010)

Gagneux, S. et al. Proc. Natl. Acad. Sci. USA 103, 2869–2873 (2006).

Plotkin, J.B., Dushoff, J. & Fraser, H.B. Nature 428, 942–945 (2004).

Kaufmann, S.H. Nat. Rev. Immunol. 1, 20–30 (2001).

Streeck, H. et al. PLoS Med. 5, e100 (2008).

Neumann-Haefelin, C. et al. J. Virol. 82, 3438–3451 (2008).

Vita, R. et al. Nucleic Acids Res. 38, D854–D862 (2010).
Ethics declarations
Competing interests
The authors declare no competing financial interests.
About this article
Cite this article
Sassetti, C., Rubin, E. Relics of selection in the mycobacterial genome. Nat Genet 42, 476–478 (2010). https://doi.org/10.1038/ng0610-476
Issue Date:

DOI: https://doi.org/10.1038/ng0610-476