The etiology of the sleep disorder narcolepsy has not been firmly established, although an autoimmune pathogenesis has been proposed and is supported by a strong genetic association with the HLA. A new genome-wide association study provides further support for the autoimmune basis of narcolepsy by uncovering a robust association at the T-cell receptor alpha locus.
Access options
Subscribe to Journal
Get full journal access for 1 year
$79.00
only $6.58 per issue
All prices are NET prices.
VAT will be added later in the checkout.
Tax calculation will be finalised during checkout.
Buy article
Get time limited or full article access on ReadCube.
$32.00
All prices are NET prices.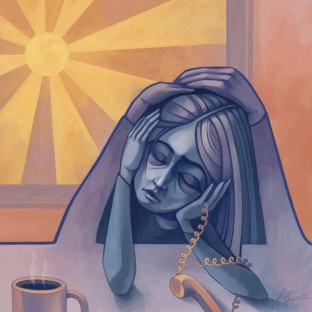 References
Hallmayer, J. et al. Nat. Genet. 41, 708–711 (2009).

Langdon, N., Welsh, K.I., van Dam, M., Vaughan, R.W. & Parkes, D. Lancet 324, 1178–1180 (1984).

Matsuki, K. et al. Lancet 339, 1052 (1992).

Fernando, M.M. et al. PLoS Genet. 4, e1000024 (2008).

Harvey, R.C. & Showe, L.C. Genomics 16, 262–263 (1993).

Dalal, M.A. et al. Neurology 56, 1749–1751 (2001).

Crocker, A. et al. Neurology 65, 1184–1188 (2005).

Blouin, A.M. et al. Neurology 65, 1189–1192 (2005).

Hagan, J.J. et al. Proc. Natl. Acad. Sci. USA 96, 10911–10916 (1999).

Peyron, C. et al. Nat. Med. 6, 991–997 (2000).
About this article
Cite this article
Vyse, T. Narcolepsy and the T-cell receptor. Nat Genet 41, 640–641 (2009). https://doi.org/10.1038/ng0609-640
Issue Date:

DOI: https://doi.org/10.1038/ng0609-640