The genome sequence of carrot (Daucus carota L.) is the first completed for an Apiaceae species, furthering knowledge of the evolution of the important euasterid II clade. Analyzing the whole-genome sequence allowed for the identification of a gene that may regulate the accumulation of carotenoids in the root.
Access options
Subscribe to Journal
Get full journal access for 1 year
$79.00
only $6.58 per issue
All prices are NET prices.
VAT will be added later in the checkout.
Tax calculation will be finalised during checkout.
Buy article
Get time limited or full article access on ReadCube.
$32.00
All prices are NET prices.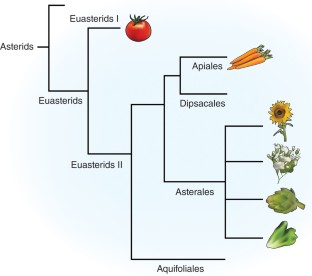 References
Arscott, S.A. & Tanumihardjo, S.A. Compr. Rev. Food Sci. Food Saf. 9, 223–239 (2010).

Rodriguez-Concepcion, M. & Stange, C. Arch. Biochem. Biophys. 539, 110–116 (2013).

Sourkes, T.L. Bull. Hist. Chem. 34, 1 (2009).

Iorizzo, M. et al. Am. J. Bot. 100, 930–938 (2013).

Iorizzo, M. et al. Nat. Genet. 48, 657–666 (2016).

Buishand, J.G. & Gabelman, W.H. Euphytica 28, 611–632 (1979).

Peng, Y. et al. Plant Physiol. 166, 1241–1254 (2014).

Scaglione, D. et al. Sci. Rep. 6, 19427 (2016).

Vanneste, K., Baele, G., Maere, S. & Van de Peer, Y. Genome Res. 24, 1334–1347 (2014).

Barker, M.S. et al. Mol. Biol. Evol. 25, 2445–2455 (2008).

Fuentes, P. et al. Plant Mol. Biol. 79, 47–59 (2012).

Maass, D., Arango, J., Wüst, F., Beyer, P. & Welsch, R. PLoS One 4, e6373 (2009).

Bolger, M.E. et al. Curr. Opin. Biotechnol. 26, 31–37 (2014).
Ethics declarations
Competing interests
The authors declare no competing financial interests.
About this article
Cite this article
Garcia-Mas, J., Rodriguez-Concepcion, M. The carrot genome sequence brings colors out of the dark. Nat Genet 48, 589–590 (2016). https://doi.org/10.1038/ng.3574
Published:

Issue Date:

DOI: https://doi.org/10.1038/ng.3574