With the promise of two new drugs, doctors see hope for a better-tailored cocktail.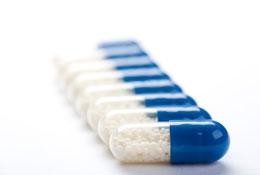 A feature from Scientific American.
Some 3.2 million Americans have chronic hepatitis C, an infection that can linger in the body for years before producing symptoms. It can eventually lead to serious liver scarring and cancer. And most infections in the U.S. are the disease's particularly tough breed, known as genotype 1, which has a cure rate of less than 40 percent with the best current treatment.
Two new drugs for this type, however, are now racing toward approval by the U.S. Food and Drug Administration, which could come as soon as late May. Both compounds are protease inhibitors and are expected to hit the market at about the same time.
Hepatitis C is spread through contact with blood and occasionally other bodily fluids, and 65 to 70 percent of people infected with the disease are unaware that they have it, according to John Ward, director of the Division of Viral Hepatitis at the U.S. Centers for Disease Control and Prevention. In the U.S. about one in 30 baby boomers has hepatitis C, and one in four people with HIV has the infection, he noted at a 2010 talk. The disease is responsible for some $33.3 billion in medical costs each year.
"We've been waiting for these drugs for a long time," says Darryn Potosky, a hepatologist at the University of Maryland Medical Center, who often has to tell patients they face steep odds of beating the disease.
If the new drugs come to market, patients would take one or the other in addition to the current two-drug treatment regimen. "It seems hepatitis C therapy is moving in the direction of HIV therapy, with multiple drug cocktails," Potosky says. And with that come "hopes that we can tailor treatments to patients."
Two new studies of one of the drugs, boceprevir, will be published in the March 31 issue of the New England Journal of Medicine. Both phase III trials were funded by Schering-Plough (now part of Merck), which makes the drug. There have not yet been any studies comparing boceprevir and the other new protease inhibitor, telaprevir (made by Vertex), but given the drugs' similarity, experts say they both seem promising.
In the new boceprevir trials, adding the drug to the current standard treatment (of interferon and ribavirin) effectively doubled the percentage of patients who were able to suppress the virus—an effect called sustained viral response, which is a mark of being effectively "cured."
"Patients with hepatitis C genotype 1 infection can anticipate a significant therapeutic advance," says Donald Jensen, a professor of medicine at the University of Chicago Medical Center, who wrote an editorial on the new research for the same issue of NEJM. But because these new drugs will each need to be used in combination with the existing two-drug regimes, they "will be associated with more side effects and more complexity."
Doctors have long hoped for a safe and effective drug to beat hepatitis C (HCV) genotype 1—which, among strains of the disease, is "the most common and the hardest to treat at the same time," Potosky says. Some 70 to 80 percent of people infected with hepatitis C in the U.S. have this type.
With excitement building for these new drugs to arrive in the market, those who have been working on the problem have not forgotten that getting to this point "has been painstakingly slow," says Stuart Gordon of Henry Ford Hospital in Detroit, who coauthored one of the new studies.
Just finding the right compounds was challenging, he notes. An early protease-inhibitor contender, made by Boehringer Ingelheim, was found to be too toxic, and "many of the HCV polymerase inhibitors had to stop their development because of unacceptable side effects," Gordon notes.
And because the new treatment regime must be shown to be better than the current standard of care, which is a 48-week course, "the sheer time involved in conducting these large trials" made for slow going. But a payoff might be near.
One new trial, of 1,097 patients with hepatitis C genotype 1 who had never been treated, found that after 24 or 44 weeks of adding boceprevir to their drug regimen some two-thirds of non-black patients showed they were effectively suppressing the virus. The drug combo was not as effective for black patients, who are less likely to have a gene alteration that is linked to responsiveness to one of the drugs. But adding boceprevir still boosted response rates in these patients from 23 percent to more than half in the 44-week treatment group.
In the other trial, 403 patients with the disease who had not responded to traditional treatment—either showing no improvement or relapsing—were studied. Adding boceprevir to the standard treatment for 32 or 44 weeks resulted in sustained viral response rates in 59 and 66 percent of patients, respectively, compared with 38 percent in the control group.
The studies were both somewhat unusual in that they started patients out with a month-long lead-in period in which patients received the two drugs already available—before boceprevir was introduced to some groups. This "allowed some prediction capability of both subsequent response as well as risk of developing resistant variants," Jensen explains.
Early studies showed that although a protease inhibitor given on its own was very effective initially, it often led to resistant strains of the virus in a matter of days, Gordon says. Even with interferon and ribavirin, resistance "remains a concern," he says. To keep it to a minimum, "clinicians must follow such patients very closely during therapy because if the viral level starts to rise after initially declining, then the protease inhibitor must be stopped to prevent the development of even more resistant strains."
Potosky notes that the extent of resistance will only become clear with time—and as more people take the new drugs. And just as they monitor HIV patients for telltale resistance patterns, doctors should be able to detect early signs of resistance in people being treated for hepatitis C as well.
Adding boceprevir also increased the amount of side effects patients experienced. More than 40 percent of subjects taking this third drug required treatment for anemia in one of the studies, and in the other, severe anemia led doctors to decrease dosage in some 20 percent of subjects. Even though some of these cases were serious, few patients dropped out of treatment.
With boceprevir and telaprevir likely in the home stretch to reach potentially millions of hepatitis C patients in the U.S., doctors and researchers are now turning their focus to the many challenges that remain.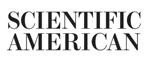 Aside from keeping resistance low and dialing down side effects, the next steps are to try to simplify the treatment regimen. "Everyone wants to get rid of interferon and ribavirin because both have toxicity that make them often difficult to tolerate," Gordon notes. Interferon also currently is usually administered via injection, so moving to an all-oral, once-a-day dosing would make treatment better and more consistent.
Gordon also looks forward to finding ways to help special populations of patients, including those who have HIV, end-stage liver disease or renal disease, as well as children, "who are currently not eligible for our current therapies."

Additional information
This article was first published by Scientific American on 30 March, 2011.
About this article
Cite this article
Harmon , K. New drugs for hepatitis C on the horizon. Nature (2011). https://doi.org/10.1038/news.2011.199
Published:

DOI: https://doi.org/10.1038/news.2011.199