A co-chair of the IPCC's beleaguered second working group discusses recent criticisms.
Climate researcher Martin Parry at Imperial College London co-chaired the second working group of the Intergovernmental Panel on Climate Change (IPCC) — the group charged with assessing the effects climate change is likely to have and how these might be mitigated — for the IPCC's fourth assessment. During the past month, the IPCC has corrected an error about the amount of melting anticipated for the Himalayan glaciers and defended its estimates of the financial costs of damage caused by natural disasters. Nature talks to Parry, who has been busy juggling writing up his own research with investigating queries about the 2007 report.
Do you feel responsible for the Himalayan glacier error?
I have responsibility, with my co-chair, for the whole volume. Likewise, authors have responsibility within the structure of the IPCC for their conclusions. My job is to see that procedures are set up in such a way that we've got good quality control. That the procedures apparently weren't followed in the case of the Himalayan glaciers is a pity. But if you set up procedures and they are not followed, that doesn't absolve you from responsibility. Ultimately, it comes through to me.
What has your role been in investigating these issues?
I was not involved in investigating the glacier issue, because this was the first of the media queries and I think the IPCC wanted to do this in house with its current officers. It was only after the IPCC's response had been issued that I saw its conclusions. But I have got myself involved with the subsequent media queries.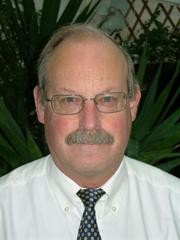 What we are doing is, as each query is raised in the press, taking these points, following them through with the relevant authors and trying to clarify whether there is an error or not — in most cases we have found not — and then putting this in a statement. The first two statements on glaciers and disasters were put on the IPCC website but, subsequently, the IPCC decided it would be more appropriate to make these available as statements developed by the Working Group II office. So they are now very much coordinated by Chris Field [of the Carnegie Institution for Science in Stanford and Parry's successor as co-chair of Working Group II] and his team.
After looking at the evidence, do you think there is a problem?
I don't think there's a problem in the robustness, rigour and veracity of the entire volume. I don't think there's any systemic problem with the way the authors undertook their work. I have a lot of confidence in the volume, and I have just written to my authors to say that. I don't think that the issues that have been raised are in any sense a tip of any iceberg.
Like many others, you have said that the Himalayan error would have been caught had the proper protocols been followed. Can you walk us through the review process?
The authors are firstly chosen because of their experience and international stature. Secondly, they are appraised of the nature of the IPCC assessment, so the authors have a set of standards that they should follow. There are then two sets of expert reviews, six months apart, and one set of government reviews in the second cycle. Fourthly, there are review editors — in a sense those who police the police — whose task is to ensure that the authors respond appropriately to the reviewers' comments.
The possibility of a more open review process, in which you post the document publicly, has been raised. Would that help?
Certainly the wider the review process the better, but the real task it seems to me is to get the most informed and intense critical review and then to ensure follow-up on that. There is the potential to get an overload of comment, much of which isn't really informative. It's a bit like the difference between Wikipedia and a highly edited, focused encyclopaedia.
Are you worried about morale among the scientists?
I don't think that the media criticisms levelled at Working Group II have been well-founded. Indeed, all but one of them I believe to be unfounded. Martin Parry , IPCC
I don't think that the media criticisms levelled at Working Group II have been well-founded. Indeed, all but one of them I believe to be unfounded. However, there's no doubt that when a wave of criticism develops in the media, anyone who is at the end of it is going to feel it.
If scientists feel that they are going to be put under some sort of political and media microscope both while and after they do their work, then that could well affect their wish to participate in an assessment of this kind. It's important to ensure that the IPCC gets the best scientists and allows them freedom to engage across the board without fear of being criticized, as long as they do a thorough and honest and hard-working job.
You've said the biggest challenge is often a dearth of quality peer-reviewed impact studies. Do you worry that over-reliance on grey literature undercuts the credibility of the final product?
I don't think there has been over-reliance on the grey literature. What there has been is a recognition that, as governments respond to climate change, there is much more government literature available on the nature of the impacts that they face and the responses that they are planning. We would call much of this information grey literature, because although it may frequently have been internally reviewed through government processes, it has often not been analysed in peer-reviewed journals.
Chris [Field] has said that he believes that a greater clarity and control over the use of grey literature will be important, and I agree with that.
Do you differentiate between government communications and reports by activist groups like the WWF?
In Annex II of the research procedures for assessment, it's clearly laid out that the author team needs to look at the veracity of each source to consider its robustness. So I would naturally think that if somebody is looking at a report by the advocacy group, they should have in mind the role of that group and how it might influence its scientific reporting.
Likewise you may get a government that is making a national communication on adaptation and possibly, for example, beefing up a statement about how will prepared it is. A good assessor should be able to read between the lines. That's what scholarship is about, applying one's critical judgment to the literature.
Why do you think all of these accusations are bubbling up now?
There probably has been something of a sceptical wave regarding climate change, and I think we're possibly caught up in that. Which is unfortunate, because I fear it leads the public to a view that climate science may be less reliable than it really is.
I think the IPCC should be open to any scrutiny and should respond by clarifying any queries. Now, that clarification can take time. Science can't shoot from the hip, and it's not about making statements to meet 24-hour news time lines.
There has been some criticism of the IPCC, and of Chairman Rajendra Pachauri in particular, for the way in which the affair has been handled.
The IPCC is not like a political party with a manifesto that it's preaching and a rapid-rebuttal office. But the IPCC will need to decide whether it is in the business of simply undertaking its five-year assessments or being the source of information and being able to respond, on an ongoing basis, to enquiries.
Yes, I certainly have confidence in Dr Pachauri as chairman of the IPCC, and in the IPCC itself.

Related links
Related links
Related external links
About this article
Cite this article
Tollefson, J. Setting the climate record straight. Nature (2010). https://doi.org/10.1038/news.2010.77
Published:

DOI: https://doi.org/10.1038/news.2010.77