But accusations of industry ties may taint European body's reputation.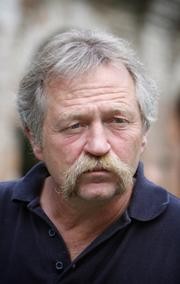 The European Food Safety Authority (EFSA) has moved to rebut allegations by José Bové, a French farmer and a member of the European Parliament representing the Europe Ecology party, who claimed that EFSA "was under the control of the agri-food industry".
As supporting evidence, Bové claimed on 29 September that the published declaration of interests of Diána Bánáti, a member of the EFSA management board failed to mention that in April 2010 she had joined the European board of directors of the International Life Sciences Institute (ILSI), based in Washington DC. ILSI is a non-governmental organization largely funded by food, chemical and pharmaceutical companies — including Monsanto, Syngenta and Coca-Cola — and seeks to coordinate and fund research and risk assessment. Bové, who described Bánáti as the chair of the board, called for her to be replaced.
But Bánáti's mandate as chair, a position she had held since October 2008, expired on 30 June 2010 — a new chair is scheduled to be elected on 20 October. Moreover, Bánáti has made no secret of her links with ILSI — her declaration of interests on joining the EFSA board in 2006 stated, for example, that she was a member of ILSI's scientific and advisory committee. The failure to update her declaration to include the more recent membership of the ILSI board was an oversight on the part of EFSA, according to agency officials, who corrected it online last week.
EFSA, which is based in Parma, Italy, provides scientific risk assessments of food, feed and agrochemicals to the European Commission, European Parliament and European Union member states, but is not itself a regulatory body. Bánáti, who was reappointed as a board member on 1 July, is director general of Hungary's Central Food Research Institute in Budapest, and her post at EFSA is voluntary and unpaid. EFSA's management board has no direct role in the agency's risk-assessment activities, although it does appoint members to the agency's scientific panels.
Bové also provided no evidence that Bánáti's ILSI links had in any way influenced her actions at EFSA. For Bové to imply otherwise is an "insult" to Bánáti says Nigel Sunley, a food consultant in Johannesburg, South Africa, who has also done some work locally for ILSI. "If green groups have concerns regarding funding and hidden agendas, it would perhaps be appropriate for them to take a good look at themselves in the mirror and be more open themselves with respect to their funding sources and objectives," he adds.
Nonetheless, publicity over the affair risks harming public perception of EFSA's impartiality, says Catherine Geslain-Lanéelle, its executive director. "Being a member of the governing body of a organization funded by industry, at the same time as being an EFSA chair does raise a perception issue," she says.
EFSA has "learned lessons" from the current controversy, says Geslain-Lanéelle, and is considering introducing tougher rules for the chairs and vice-chairs of panels, to raise the bar of their responsibility to consider public perception of conflict of interest. "Public perception is important; we need trust," she says.
"In an ideal world you would want people on the EFSA panels who have no interests at all," says Sue Davies, a consumer representative on the EFSA board, adding that the reality of the field's research-funding landscape means that many of the best experts inevitably have links to industry.
But Davies, who is chief policy adviser at Which?, a UK consumer association, says that EFSA does a good job of policing potential conflicts of interest. Which? doesn't always agree with EFSA's scientific opinions, she adds, but has never encountered any EFSA opinions where it has had concerns about any influence of conflicts of interests.
Meanwhile, ILSI, which was created in 1978, insists that it is not a lobbying group. In a statement last week on the Bánáti case, ILSI said that it seeks out top talent, and that it was "not surprising", that the same individuals are sought by other public-health bodies.
Derek Yach, a critic of ILSI when he worked at the World Health Organization from 1995 to 2004, including heading up its Tobacco Free Initiative, is ironically now director of global health policy at PepsiCo, one of ILSI's founders and a funder. Yach says that it's vital for public bodies to harness industry expertise on public-health issues, but that such links carry risks of acting against the interests of public health and so must be strictly policed, with "full and complete disclosure as a minimum". But ILSI is being more open about its funding sources, he says. "It provides a useful forum for industry scientists to engage with outside scientists."
But Marion Nestle, an expert on nutrition and the food industry at New York University, says that ILSI is ultimately an industry-funded body which answers to its members, and that scientists with links to such bodies are often naïve as to the potentially negative effects of corporate sponsorship of research. She agrees with Geslain-Lanéelle that it's crucial that risk assessment and regulatory agencies are not only impartial and free of any conflicts on interest, but are also seen to be so. If she were Bánáti, Nestle says, she would resign from the ILSI board.

Related links
Related links
Related external links
About this article
Cite this article
Butler, D. Food agency denies conflict-of-interest claim. Nature (2010). https://doi.org/10.1038/news.2010.513
Published:

DOI: https://doi.org/10.1038/news.2010.513